Here's how one PR agency is investing in the future of the office
Amid questions about the future of work, Bliss Group is making a big investment in a new space for its team.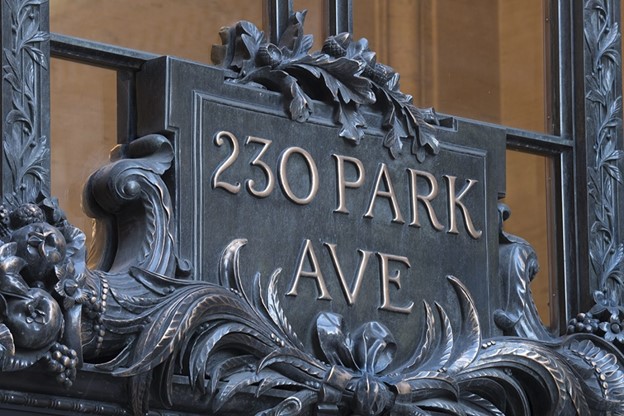 How are you thinking about the office in 2022?
After years of pandemic, and amid a push from many to return to the workplace, it's a big decision for PR agency leaders. Do we invest in that expensive group space in Manhattan or San Francisco? Do we adopt a virtual work model, with employees logging into to Zoom calls from across the country — or even around the world?
For Bliss Group, the office is still an essential piece of the puzzle. And that's part of why the PR group is investing in new office space at 230 Park Avenue.
We spoke with Bliss' CEO Bob Pearson about the new space and why he sees the investment as essential for his organization.
PR Daily: What do you hope visitors will feel when they come to your office space at 230 Park Avenue (The Helmsley Building)?
Pearson: It's a time to imagine what's possible. And it's a cool place to work, whether you are a team member or a client.
PR Daily:  Any specific changes to make the space safer for employees/visitors with COVID concerns? 
Pearson: Yes, this is the advantage of renovating an existing site. We will have the most up to date air filtering and we can design our space to meet the needs of 2022 and beyond.
Our design team, Two Furnishings, is ensuring our desks are sizeable enough to account for social distancing, as an example. Additionally, we will have a private entrance lobby for employees and visitors when entering the building.
PR Daily: When is your office opening (or when did it open)?
Pearson: We are on schedule to move in by the end of the year.  Can't wait!
PR Daily: What's your favorite part of your new space?
Pearson: This will be the 5th or 6th move in Manhattan I have been involved in. What I've learned is that what we all care about the most are two big things: One is making it as easy as we can to get to work.  The second is once you are at work, is it an enjoyable place that you want to hang out in?
Being next to Grand Central and renovating this iconic space clearly check those boxes.
PR Daily: How often will employees work in the new office? Every day? A few days a week?
Pearson: We have two simple guidelines.  Are our actions creating more value for clients and are we accelerating and improving the career development of our team members?  If we can answer yes to both, we're in great shape.  What this translates to today is a flexible hybrid model that recommends team members work in-office 2-3 days a week.
If you ask me about the future (beyond 2023), the most honest answer is "we don't know," but we'll always go back to our two questions to answer and guide us.
PR Daily: What do you see as the future of the PR office?
Pearson: Ideas, insights, issues, stories. The future looks like the present, just with more technology. We will always be at our best when we collaborate and create solutions that just weren't possible alone. In terms of our own future, we strive be known as a place where team members will look back years from now and think "that was a great place to learn, grow and accelerate my career."
If we accomplish this goal, the ceiling heights or type of desks we get pale in comparison.
COMMENT