The Daily Scoop: Hospital blast deepens horror, challenge in Israel-Hamas war
Plus: X begins charging $1 for new accounts in some markets and Reese's faces scrutiny over sweepstakes.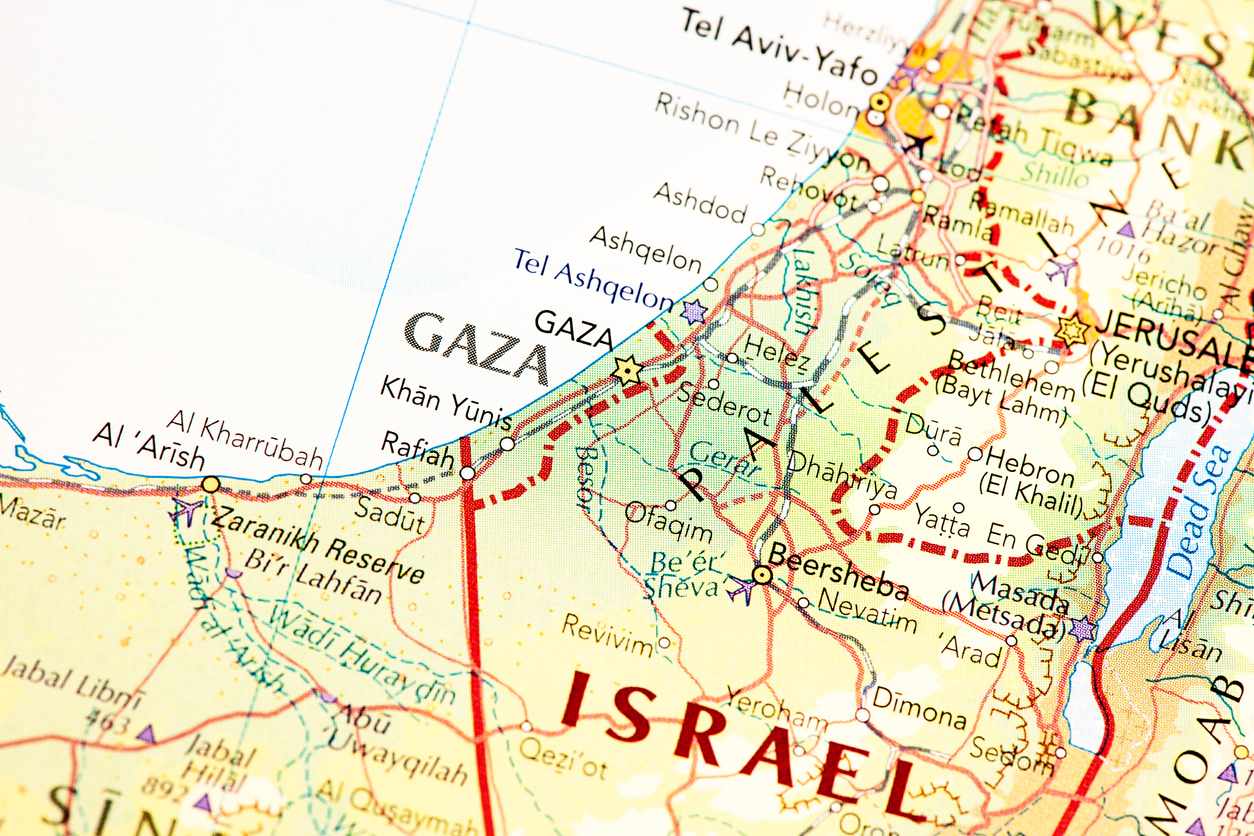 President Joe Biden was already stepping into a morally complex, emotionally wrought situation with his visit to Israel. American diplomats had already successfully extracted humanitarian promises from the Israelis in return for the PR boon of in-person support from the U.S. president.  
Then, moments before Biden was set to take off for Tel Aviv, an explosion rocked the Al-Ahli al-Arabi hospital in Gaza City, killing hundreds and setting off a dangerous blame game. The BBC reported that the Israelis say a misfired rocket from a jihadist military group caused the devastation, while Palestinians blame the Israel Defense Forces.  
The loss of life is staggering with the human toll continuing to climb. And the explosion further stoked tensions, already high, and threatens to spill out over the borders of Israel and Gaza. A summit between Biden and Arab leaders in Jordan was scrapped. And the president is making it clear where he stands by embracing Israeli leaders when he landed. 
"I was deeply saddened and outraged by the explosion at the hospital in Gaza yesterday," Biden said, according to CNN reports. "And based on what I've seen, it appears as though it was done by the other team, not you. But there's a lot of people out there who're not sure." 
Why it matters 
There aren't words for this situation. Yet communicators are tasked with finding them. 
Whether it's the U.S. diplomatic mission striving to support longtime ally Israel without further enflaming passions in the Middle East or those of us attempting — with lower but still high stakes — to speak to employees, external audiences and others about the war, we all must choose each word with care. 
Biden's in-the-moment use of a single word may come back to haunt him. As CNN noted, in showing his support for Israel, he "labeled Palestinians as others." Some will parse the diction and say he meant terrorists or militants but expect that distinction to be erased in the fog of war. 
Likewise, expect that any word you choose will be examined under a microscope. 
Those with primarily American constituencies face a country that on the surface seems united, but reveals deep schisms based on age and race, according to an NPR/PBS NewsHour/Marist poll conducted last week (a lifetime ago in the scope of this war). Seventy-eight percent of Americans over age 45 think the U.S. should explicitly support Israel, compared with just 48% of those under 45. The divide is similarly stark between white people (72%) and non-white Americans (51%). 
Choose your moments to speak. You will feel pressure to respond to every twist and terror of the war but consider your audience and values before doing so.  
Be thoughtful. Be measured. And above all, be kind.  
Editor's Top Picks 
In considerably lower-stakes news,

X has announced

a test that will charge new, unverified users $1 per year to do basically anything on the social platform. Dubbed "Not A Bot," the program is currently being trialed in New Zealand and the Philippines. Existing users are not affected, according to the announcement. "This new test was developed to bolster our already successful efforts to reduce spam, manipulation of our platform and bot activity, while balancing platform accessibility with the small fee amount. It is not a profit driver," the post claimed. Stay tuned for what's next in the ongoing saga of X.

 

Reese's is facing scrutiny for a sweepstakes that may violate the law,

according to the AP

. The candy's packages tout a chance to win $25,000, but only after purchasing it and opening the product do consumers find that no purchase was necessary. Reese's claims that in-store signage and QR codes clarify the rules, but the AP reporter found no evidence of this in the store she visited. While it's unclear if the government is investigating, it's a reminder that even minor issues — say, an in-store display shipping later than product or a problem with package design — can become a PR crisis. Oh, and as always: make the legal department your bestie.

 

In other candy news, Mars has rolled out a clever Halloween promotion that's getting tons of press. The "

M&M's Halloween Rescue Squad

" will deliver replacement treats should you run out on All Hallow's Eve. The promotion has been featured in

USA Today

, "

The Today Show

" and

People Magazine,

among others. It's a great way to get people thinking about M&Ms ahead of the major candy-buying holiday, but what will the execution look like?

Delivery service stunts

can backfire when there's intense demand — but will that matter when candy's already been bought? 
Allison Carter is executive editor of PR Daily. Follow her on Twitter or LinkedIn.
COMMENT