How brands responded to Queen Elizabeth II's funeral and JoAnn's TikTok apology
Plus: Tesla's legal woes.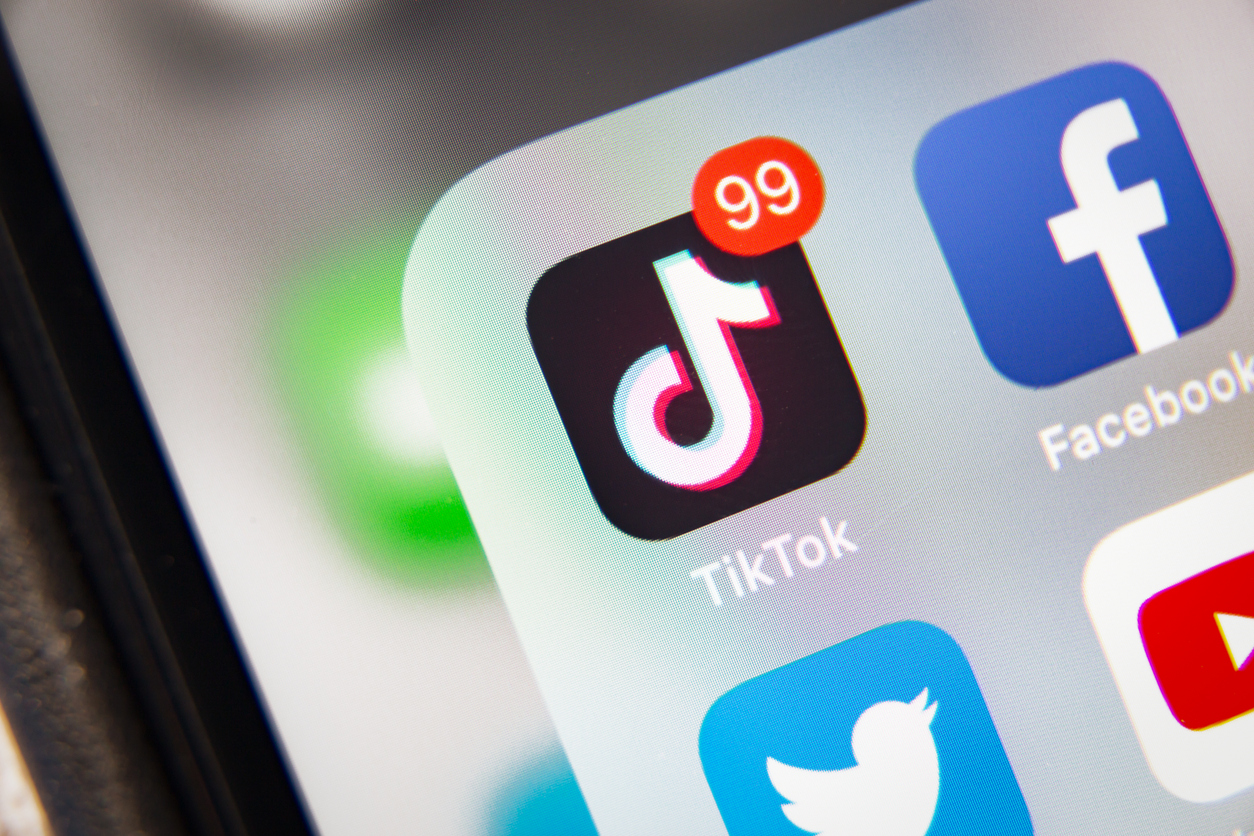 Brands kept their tributes to the life of Queen Elizabeth II simple Monday as the world gathered to watch the monarch's funeral at Westminster Abbey and the procession to her final place of rest at St. George's Chapel.
"All who follow the Queen's example, and inspiration of trust and faith in God, can with her say: 'We will meet again.' " Archbishop of Canterbury Justin Welby said during the solemn funeral.
Brands kept the same tone with social media posts made Monday.
The Manchester United soccer team posted a video tribute with a message to Queen Elizabeth II on the stadium wall as well as remembrances from her visits to the team.
In memory of Her Majesty Queen Elizabeth II. pic.twitter.com/Iw7Rkfy3Tt

— Manchester United (@ManUtd) September 19, 2022
The England cricket team posted a picture of players gathered to observe a moment of silence for Queen Elizabeth II.
We observed a period of silence in Pakistan to remember Her Majesty Queen Elizabeth II on the day of her funeral. pic.twitter.com/FDVnhEqyDp

— England Cricket (@englandcricket) September 19, 2022
The Barbie company praised the Queen's leadership in a Monday message.
With over 70 years of service, Queen Elizabeth II was the longest serving British monarch. She will forever be remembered for her unwavering commitment to leadership in the face of an ever-changing world. pic.twitter.com/QLQZ3w6GKs

— Barbie (@Barbie) September 19, 2022
Why it matters:  We've written before about brands posting during tragedies and that advice is the best policy. If you feel that you must post during a tragedy, keep it solemn and don't make it about your product.
JoAnn Fabric & Crafts  delivers textbook TikTok apology
JoAnn Fabric & Craft store used TikTok  to offer a simple, heartfelt apology after a customer complaint went viral on the app.
The move came after a Pullman, Washington, dressmaker posted a video last week where she said an employee questioned her seven-year-old son for wanting to wear a Spider-Man dress as she was buying fabric for the garment.
The posted a TikTok video directly responding to the complaint and detailing the company's action on the matter.
@joannstores

Thank you all for your concern & support of @Palouse Dress Company. The behavior of this team member was absolutely unacceptable and we do not condone it. This team member has been terminated.
Why it matters: This was a smart move on many levels by JoAnn Fabrics. They responded fully and transparently on the same platform where the viral complaint was made, detailing the investigation, actions taken and reiterating the company's commitment to inclusion, along with specific steps to achieve it. Using a human spokesperson who is also a member of their DE&I committee was also a smart move, adding a human touch instead of a cold corporate statement.
Tesla sued over claims of false advertising
A lawsuit was filed last week against Tesla saying the automaker's basic autopilot system was falsely advertised as "functional."
In reality, the system had flaws which caused its vehicles to miss turns, run red lights, and veer into traffic, while the company advertised an "enhanced" system for $15,000.
"Although these promises have proven false time and time again, Tesla and (company owner Elon) Musk have continued making them to generate media attention, to deceive consumers into believing it has unrivaled cutting-edge technology, and to establish itself as a leading player in the fast-growing electric vehicle market," reads the lawsuit.
The plaintiff is requesting class-action status for the suit.
Tesla, who previously abandoned its own press office, declined requests for comment.
WHY IT MATTERS: Tesla's first issue is that the company disbanded its press office. It is inexcusable for a company the size of Tesla not to have a staff ready to answer questions about the company. In addition to the value of having a communications staff, Tesla's legal issues are a reminder that the legal team at your company are the best friends of communication staffers. Legal questions are unavoidable for a company of any size. Make sure the lines of communication are open where you can check the accuracy and legal risk of internal and external messages and understand what can/should be said in case of a lawsuit.
Hacker uses Slack to gain access to Uber
An 18-year-old told the New York Times that he used a social-engineering hack to gain access to the internal systems of Uber.
The breach was reportedly due to the hacker comprising an employee's Slack account and persuading them to hand over a password that allowed them access.
Uber responded by taking several of its internal communications and engineering systems offline.
Similar attacks have also been reported against Twillo, Mailchimp and Okta
"The attacker found high-privileged credentials on a network file share and used them to access company information and production systems, according to Kevin Reed, CISO at cybersecurity company Acronis, "If you had your data in Uber, there's a high chance so many people have access to it," Reed said in a LinkedIn post.
Why it matters: Companies like Uber that rely on mobile apps need to sharply examine and monitor the security of their programming. Is your brand regularly communicating to and educating employees about the danger of social-engineering web attacks? Effective public relations is more than handling crisis communications, it's about developing proper internal communications to lower the risk of internal attacks.
Chris Pugh is a soon-to-be staff writer for PR Daily. Follow him on Twitter and LinkedIn. Send story ideas to chrispugh33@gmail.com.
COMMENT