How comms pros can take the lead on workplace volunteer programs
Comms skills are crucial for organizing effective efforts to give back to your community and build brand reputation.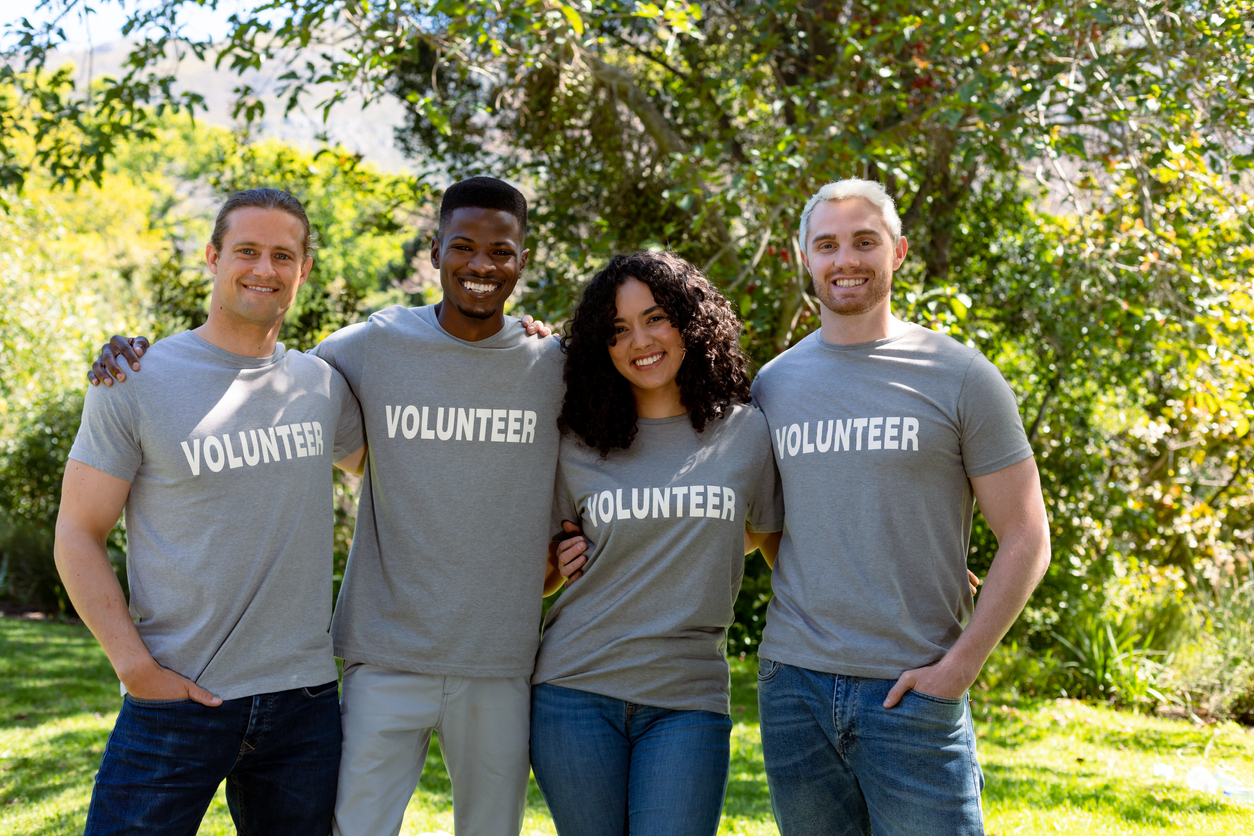 April marks National Volunteer Month, an ideal time for internal communications leaders to consider launching or enhancing an employee volunteer program. Corporate volunteer programs offer countless benefits – aiding in employee recruitment and retention efforts,  reputation management, upskilling training, and demonstrating alignment with your company's ESG initiatives.
Together, these benefits boost your workplace culture and employee happiness—especially as giving and volunteering have been proven to increase endorphins.
In fact, 93 percent of employees who volunteer are happier with their employer. During these turbulent times with disengaged employees, high turnover and rising mental health challenges, volunteering can be a powerful tool to accomplish company goals.
Since generations X, Y and  Z expect their employer to give back to the community, creating new volunteering and social impact programs can engage and activate a multigenerational workforce—no matter where they work.
Unify your dispersed workforce with virtual volunteering.
With employees spread around the globe in remote, hybrid and on-site working environments, volunteering helps build cohesion and teamwork while increasing engagement and rapport. Virtual volunteering increased significantly during the pandemic and remains a powerful way to bring disparate teams together.
Examples of virtual volunteering include creating coloring or activity pages, participating in letter-writing campaigns to veterans, tutoring, collecting items to donate, conducting resume reviews or mock interviews, pro bono skills-based volunteering (consulting, graphic design, writing, etc.) and much more.
Engage your employees in the office to make being onsite matter more.
If employees are called back to the office, make it count. Volunteering alongside your coworkers can double as a memorable, meaningful teambuilding activity, whether assembling kits or packing meals, serving at a shelter or food bank, building a home, or planting trees to beautify a park or public space.
Opportunities are limitless. For example, CHC: Creating Healthier Communities offers customized onsite and virtual volunteer projects aligned to a company's priorities, turnkey pitch in packages, a toolkit for volunteering on the spot, a year-round employee engagement guide full of ideas and more.
Tap into employee volunteering provides impactful stories and content.
Communicators who support their company's employee volunteer programs can generate a treasure trove of content, including feel-good stories and volunteer spotlights that recognize individual employees, teams, and departments.
You can capture these stories and repurpose them to advance your ESG efforts, position the company as a choice employer and enhance DE&I initiatives.
Recipient community organizations and nonprofits are usually delighted to amplify your reach by sharing your stories through their channels, further positioning your organization as a good corporate citizen and enhancing your reputation.
Ensure success with strong communications.
Your skills as a communicator enhace every successful volunteer program. From gathering volunteer feedback to generating assets and measuring impact, communicators can craft the narrative that connects employee volunteer efforts to larger organizational goals.
By co-owning a cross-functional communications strategy around your volunteer programs with HR, ESG and community relations teams, you can help advance your company's volunteer efforts and encourage company policies such as paid time off to volunteer, matching grants on employee volunteer hours, team projects, and more.
You can also empower employees to take ownership of volunteer projects on their own. Offer your workforce opportunities to build teams and pursue their passions by tapping into employee resource groups and encouraging them to plan impactful activities aligned to their interests.
Amanda Ponzar is the chief communications & strategy officer at CHC: Creating Healthier Communities. Connect with her on LinkedIn. 
COMMENT