The Daily Scoop: How Glossier's comms failed to evolve
Plus: Threads responds to decision to block access to COVID-related searches, FanDuel promotes smart gambling.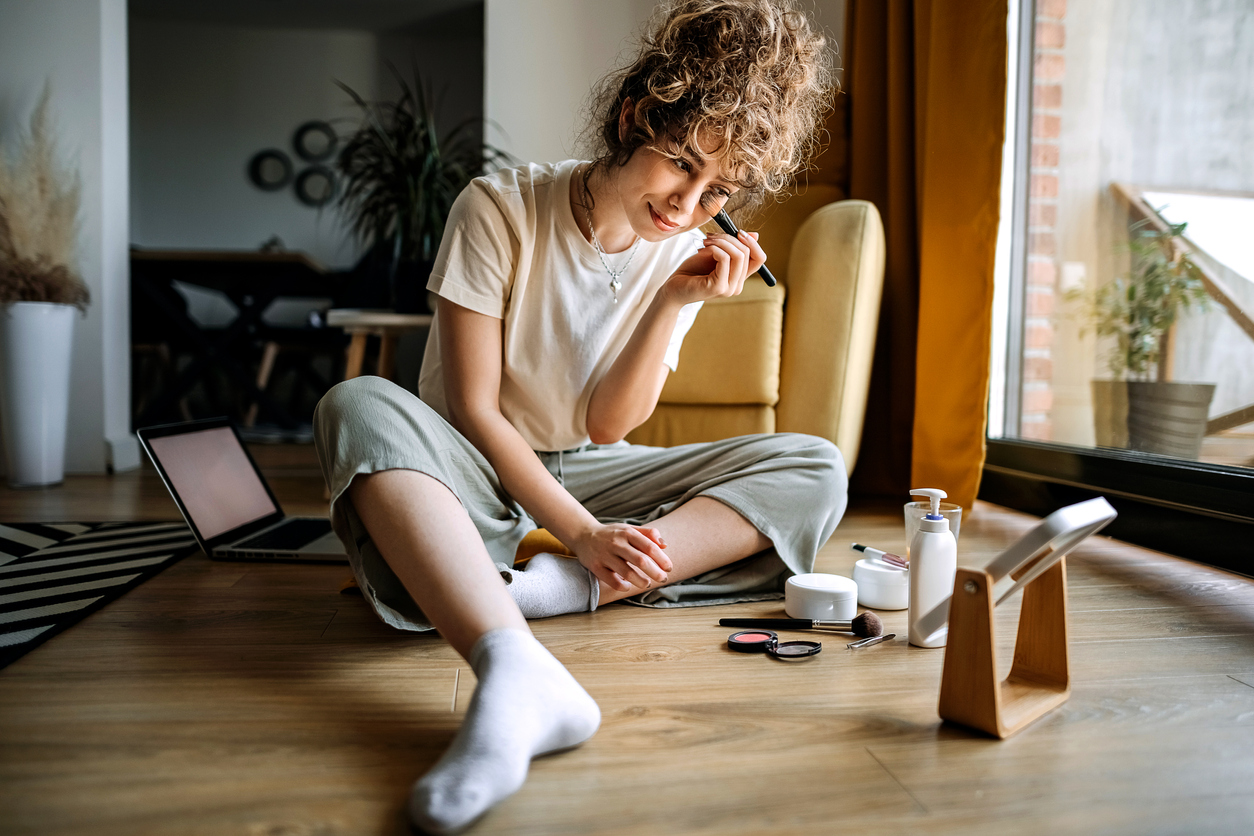 Direct-to-consumer beauty brand Glossier debuted in 2014 when Emily Weiss launched creative makeup and skincare products to the masses that many consumers liked, CNN reported.
The then-booming company celebrated freckles, beauty marks and had a "skincare first, makeup second" concept that Millennials adored. Glossier's pink product packaging and use of popular "It Girls" such as model Paloma Elsesser made the brand an industry powerhouse, per CNN.
Despite their success, they've had brand issues. A new book, "Glossy," written by Marisa Meltzer, a New York journalist, talks about the downfall of Glossier and its branding fumbles, including its failure to evolve for the Gen Z crowd. By 2021, the brands sales in America were down 26% in comparison to 2020.
It didn't help that celebs with Gen Z followings oversaturated the beauty market with options like Selena Gomez's Rare Beauty and Hailey Bieber's Rhode, CNN reported.
"Young consumers became more interested in adorning their acne with yellow star-shaped stickers than masking zits with concealer," per CNN.
Why it matters:
Glossier, with all of its #girlboss glory, didn't change quickly enough for its consumers, especially fickle ones like Gen Z (no offense, of course).
"Glossier defined the aesthetic of the 2010s" Meltzer wrote, CNN reported. "But as the '20s came about, it started to feel stale — all the sans serif font and #glossierpink."
Glossier was a bit delayed on picking up on beauty trends and they fell behind with younger consumers.
"Everything has a lifespan," Meltzer said told CNN. "I think it was the end of the wide-eyed youth of the company. It's not the Glossier of 2018 or 2019, it has to prove itself as relevant but it also has so much potential to be rediscovered by new markets, new generations."
Keeping up with the times – especially with the breakneck speed of social media trends – can be life or death for a brand.
Glossier failed to remain an industry giant, but to some degree, they are still somewhat of a brand success with its direct-to-consumer cosmetics model. They also have a dozen brick-and-mortar stores worldwide and Sephora stocks its products and they rake in millions monthly.
There's an art to staying well-rounded and relevant. It means looking at the landscape of today's trends and seeing what direction your consumers are headed in and meeting them there. You don't have to be a mind reader, but find out what products or messaging they're pulling away from and what has captured their attention. It's important to authentically keep up with the times and trends as a brand or you'll find that your company's on the chopping block as the next Blockbuster.
Editor's Top Picks:
Threads blocks users from looking up COVID-related searches even as cases rise. The app recently rolled out its search function but searches like "long COVID" or "COVID" don't provide results and instead direct people to the Centers for Disease Control and Prevention website. Meta told The Washington Post that the company would make searching these types of terms possible "once we are confident in the quality of the results." Some public health experts condemned the platform's moderation policies because they limit important health information access. Julia Doubleday, World Health Network outreach director, told the Post that Threads' actions are "cruel."
The American Red Cross recently declared a critical blood shortage. The Red Cross said that the summer season was full of weather issues and traveling, which created a significant donation dip. The organization collects and distributes roughly 40%of the nation's blood donations. Its supply dipped almost 25% since the beginning of August. This represents a loss of around 30,000 donations. "It's usually a challenging time of year for us, but we've also seen a drop in our donor base," Baia Lasky, American Red Cross medical director, said. Promoting more creative donation campaigns can help spread the word and entice people who might not have given in the past.
September is Responsible Gaming Education Month. FanDuel, an online gaming company, joined forces with sports players, Carli Lloyd and Tom Kim, to promote responsible play in its gaming education initiatives. The campaign includes a new gaming ad that encourages time and wager limits, as well as an upcoming podcast-style discussion on gambling issues. FanDuel's multi-faceted campaign empowers fans to celebrate gaming responsibly. Find ways to address issues that your stakeholders might have and give them solutions they might need with timely, relevant campaigns.
Sherri Kolade is a writer at Ragan Communications. When she is not with her family, she enjoys watching Alfred Hitchcock-style films, reading and building an authentically curated life that includes more than occasionally finding something deliciously fried. Follow her on LinkedIn. Have a great PR story idea? Email her at sherrik@ragan.com.
COMMENT