How McDonald's created opportunities for Asian American students  
The purpose-led education campaign helped students and built buzz through media relations.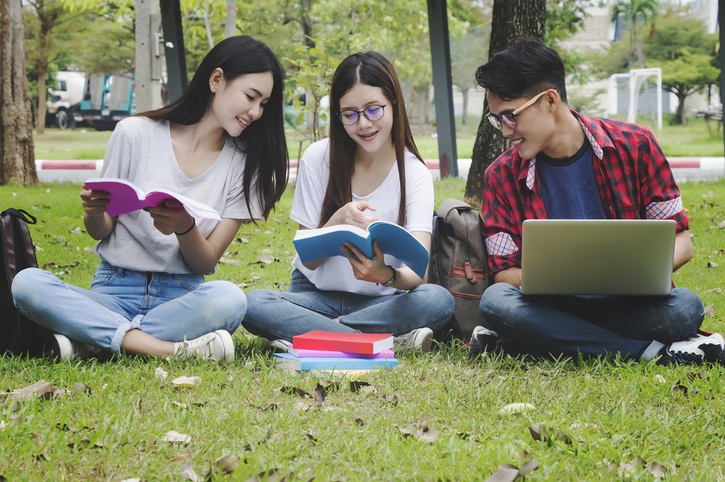 Addressing societal issues doesn't happen overnight, but progress can be made through creative efforts that grab the attention of stakeholders and the media.   
IW Group, McDonald's Asian American and Pacific Islander (AAPI) agency of record, made such headway with APA Next, which broke barriers by addressing the impact COVID had on remote learning, mental health and more for students.  
APA Next, the first-of-its-kind brand-sponsored education program, emphasized prioritizing education for Asian students, according to Telly Wong, chief content officer at IW Group.   
"With more AAPIs pursuing non-traditional career paths and prioritizing their personal development than ever before, we felt there was a need for an education program that addressed these shifts," Wong said. "McDonald's, being a longtime champion of education, saw the potential of the initiative and made it happen."   
Wong said the initiative delivers "culturally relevant and purpose-led campaigns" that empower and uplift this community.  
The campaign's APA Next website housed the program's student and family-centered developmental resources, such as the APA Next Content Series, which featured YouTube episodes of thought leaders like actress Ally Maki, social media star Nick Cho and Versha Sharma, Teen Vogue editor-in-chief, giving students inspirational advice.    
Sharma spoke in the video about the importance of education outside of the classroom.  
"Really, my extracurriculars helped me find out what I was passionate about," she said in the upbeat, 4-minute clip. "To spend that time outside the classroom on student council, working on homecoming floats and doing musicals even – building those relationships, trying different things, experimenting, allowed me to really find out what really resonated with me. What I enjoyed the most; what I found the most meaning in. And that was able to help me set the stage for my higher education and the rest of my career."  
McDonald's and NextShark also hosted a one-day educational event, APA Next Summit 2022 in New York City, where various panelists told live and virtual attendees about perseverance and opportunities in education, careers and more. The keynote speaker, actress Arden Cho, talked about how far the entertainment industry has come and how there is still "a long way to go" in terms of the diversity of talent.  
"For me, being a young, Asian-American girl born and raised in Texas thinking that, 'She's just so weird and alien,'" Cho said. "Like I think I grew up feeling very alienized, which led me to wanting to be in entertainment in hopes to show the world that we do belong."  
The campaign also featured a collaboration through the Shine App Partnership, which connected APA students facing educational challenges with mental health resources through a wellness app. The app offered a personalized meditation session, a playlist and more options for students.    
The McDonald's APIA Scholarship awarded Asian-American students $500,000 to help them with higher education costs. The campaign also featured a summer education workshop series with education professionals helping college-ready students and families.  
It was not the easiest feat to tell underserved AAPI students about APA Next because they don't always use traditional media channels.    
"This is where having community-based partners like APIA Scholars has been invaluable in ensuring the program's continued success," Wong noted.     
APIA Scholars is a national non-profit organization that awards college scholarships to students in need.    
The APA Next campaign netted 160 million earned impressions along with a major boost in media coverage in Asian communities.    
Wong added that lessons communicators can learn from this campaign include thoroughly understanding the issue you're trying to address and that having a team with first-hand knowledge about the topic "goes a very long way."    
"Education and income disparities within the AAPI community are not cut-and-dry issues," Wong said. "You need to be aware of many nuances that can easily fall through the cracks and undermine credibility. You must listen and learn from the individuals your program is trying to help instead of relying solely on third-party data."   
APA Next also broke down stereotypes that overgeneralized AAPI students who can be incorrectly viewed as "overachievers who don't need any help," according to Wong.    
"On the contrary, the distribution of income among AAPIs is one of the most unequal among all racial and ethnic groups," Wong said. "In fact, there are many underserved segments within the community that depend on resources like those provided by APA Next."    
EduBirdie adds that this demographic faces challenges around being described as the "model minority."    
"Asian Americans in higher education face certain problems that are not highlighted at all," according to its post. "Their academic problems or special needs are often ignored because their nativity and social status are always within most social groups."    
Statistics show that AAPI students, while diverse in their makeup, are not included in discussions about minority students and are not seen much in academic research, according to The Postsecondary National Policy Institute.    
The campaign helped close the gap.    
"APA Next is designed to build on the brand's existing education initiatives while addressing an evolving academic landscape," Wong adds. "The success of APA Next tells us that our program is resonating with students and we're meeting a real need in the community. As an agency, it's always a blessing when your work is not only recognized with awards but also makes a real-world impact."    
Wong adds that AAPI students gave positive feedback about the campaign including McDonald's efforts to talk about education, which led to even more improvements and areas of focus.    
"After a successful first year, we listened to the community's feedback about additional areas they'd like the program to explore, which led us to launch the APA Next Summit last year, Wong said of the in-person and virtual event that featured various industry leaders.    
Wong added that the campaign's success is centered around McDonald's long-term investment in the program along with the brand's deep history with the AAPI community and the education space – all resulting in success.    
"Success for us is having a program that our clients are proud to support, our agency is excited to work on and our community feels uplifted by," Wong said.    
The IW Group's work didn't go unnoticed as they won the Education Campaign of the Year at Ragan's PR Daily Awards last November. 
COMMENT
Tags: McDonald's