How one PR pro is reimaging the physical workplace
Have a new office you want to share? Redesigning your space for the future of work? Share your photos with us as part of our new series.
What is the future of the PR office?
With many PR pros reconsidering physical offices and virtual communities, we are interested to see what the PR office looks like today. Have you redesigned your space for virtual communication and remote collaboration? Moving into a new office or creating a new space in your home?
We're taking a look at PR pros workspaces and asking them how they are adapting to the future of work. (Send photos of your space to me at TedK@Ragan.com.)
Dreena Whitfield, founder and CEO WhitPR, has redesigned her office space to create a fresh atmosphere for workers and visitors. The goal was to create a space that was a warm and welcoming environment suitable for a post-pandemic working world. For Whitfield, the stress that was magnified by the crises of the past two years meant it was essential to make a space that fostered creativity and productivity.
Whitfield's revamped office space is in Union, New Jersey, "just outside of New York." The space hopes to serve a new environment for her 11 employees who are currently on a hybrid schedule.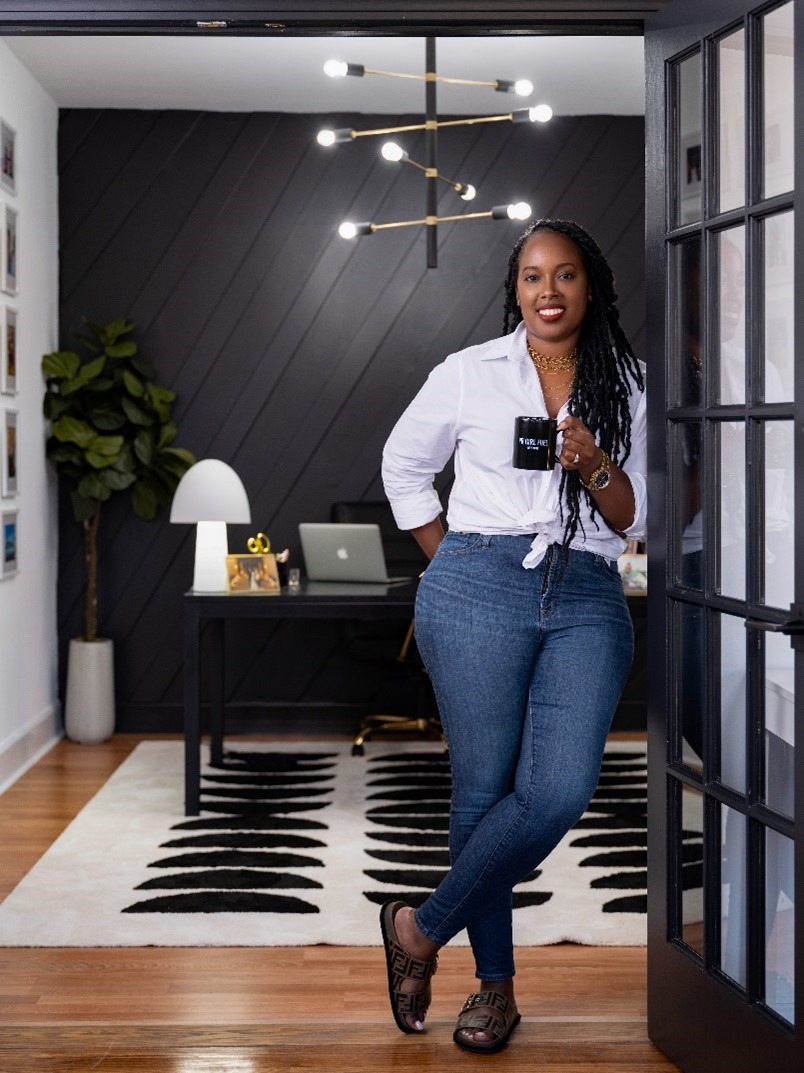 Here's what she had to say when we asked her about her new space:
PR Daily: What do you hope visitors will feel when they come to your office space?
Whitfield: My hope is that when visitors come to our office space, they are immersed into the intersection of professionalism and calmness. This vibe is a reflection of my team's overall approach to our day-to-day work.
PR Daily: Any specific changes to make the space safer for employees/visitors with COVID concerns? 
Whitfield: My staff is 100% vaccinated. There are glass dividers between all staff. While we don't require masks for staff while in the office, when guests/clients come into the space, they are asked to wear a mask. Staff also wear masks when guests are in the office. There are hand sanitizer stations throughout and complimentary masks as you enter the space.
PR Daily: When is your office opening (or when did it open) with this new design?
Whitfield: We held an office unveiling in August 2021 (with Covid-safe protocols) where we showcased the new design and introduced the entire team. It was an intimate event with close friends, my family, clients and partners that are local to the area. With the opening of our new location, we have also extended our return-to-work plan to include scheduled in-person meetings for current and prospective clients.
PR Daily: How long did the redesign take? 
Whitfield: We had a really aggressive timeline and what would probably take about two months we did in one.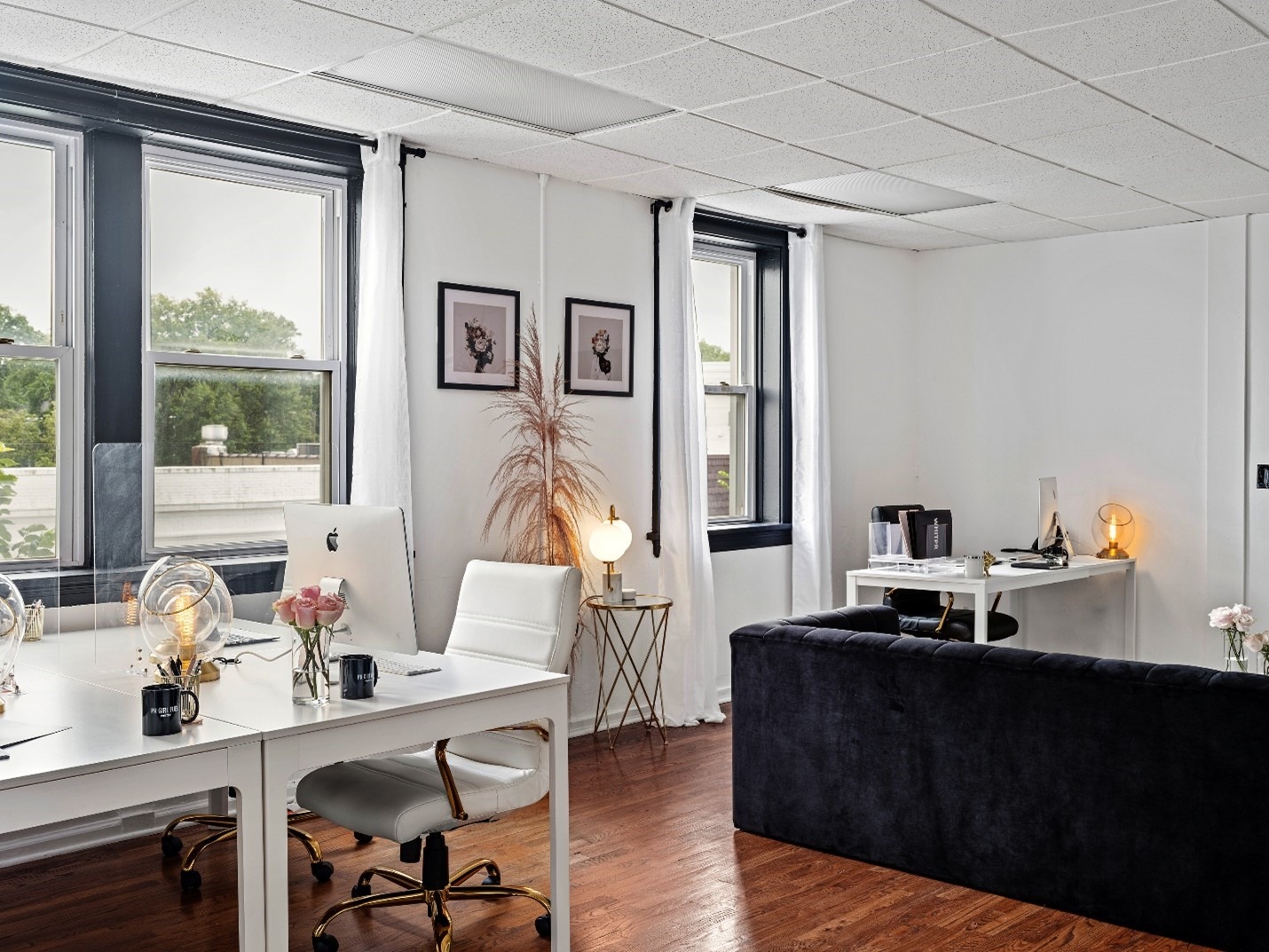 PR Daily: What's your favorite part of your new space?
Whitfield: Honestly, the draw for the office is its openness and clean lines. When you first come in, I love the initial impression that you get from taking in the full space.
But if I had to choose one specific part that I adore, I'd have to say the Black tufted couch we have in our waiting area, because it gives you a view of the full open floor plan of the office and I also get to sit and take a moment with my young son when he is here with me.
When it comes to lighting, I used to consider big pieces like a chandelier, but never gave too much thought to accent lighting. So many people focus on furniture or paint colors, but lighting can really transform a room and elevate a space.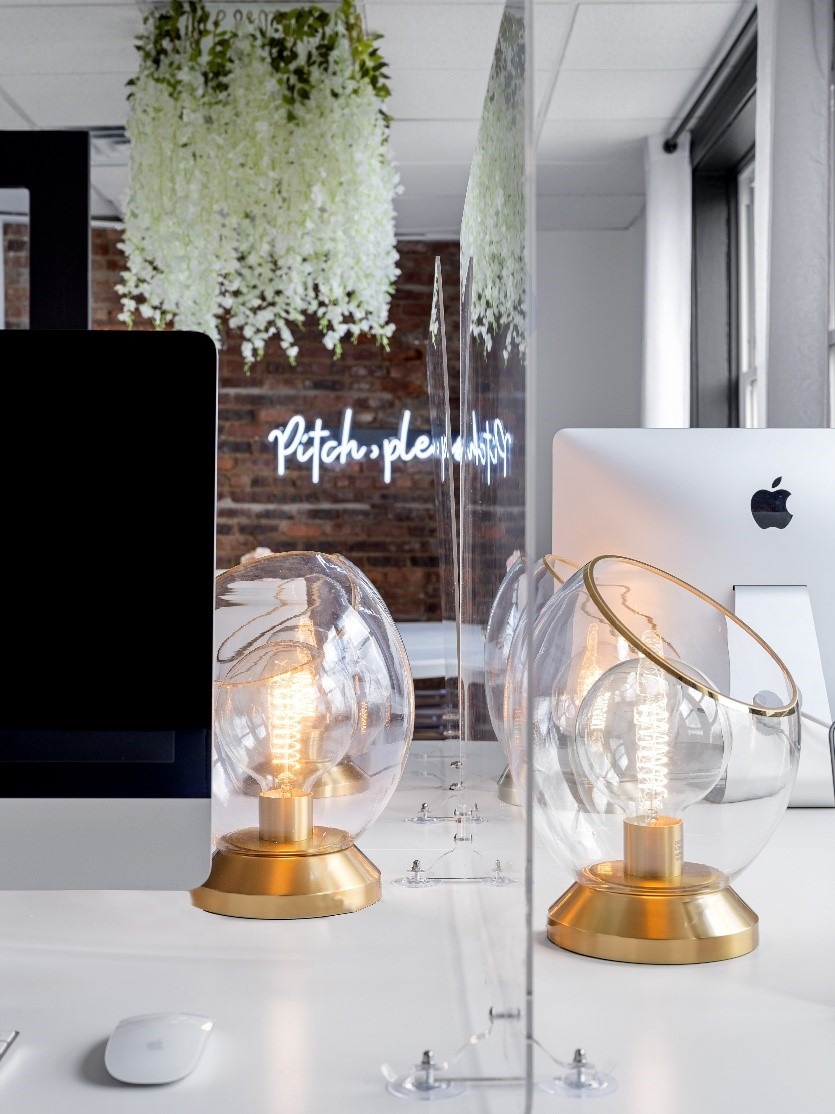 PR Daily: How often do you plan to work in the office?
Whitfield: We are currently working on a hybrid schedule, so three days in office and two days virtual throughout the week. However, we do have team members that live out of state and come in once a month.
PR Daily: What should comms pros consider in designing the office space of the future?
Whitfield: Communication professionals should do a temperature check on current issues as it relates to returning to the workplace—whether that looks like a full return to the office, a hybrid schedule, or completely virtual. It's also imperative that when approaching the design of your space, you envision an atmosphere for your team that is safe, makes them feel welcome, yet sparks productivity.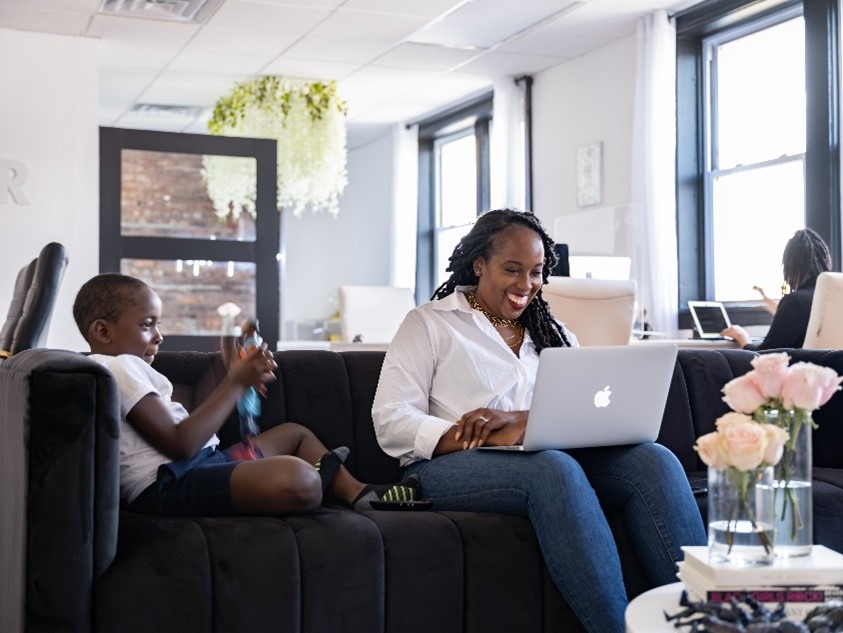 COMMENT