How PR pros and brand managers can counter 'cancel culture' with influencers
IBM's Brandi Boatner and Sway Group's Danielle Wiley share how strategies are shifting for connecting with online audiences on a recent member call for the PR Daily Leadership Network.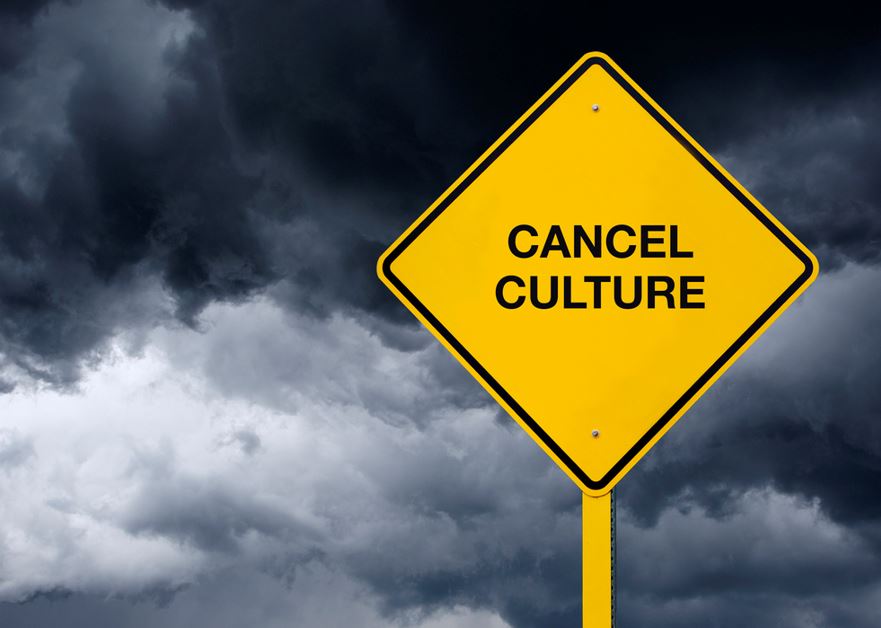 When it comes to the term "cancel culture," PR pros might be tempted to steer clear of what's become a loaded phrase.
However, experts on a recent member call for the PR Daily Leadership Network made their point clear: Communicators can't avoid the phenomenon of social media and "cancellation."
"I know it spurs a lot of debate," says Brandi Boatner, manager of digital and advocacy communications for IBM. However, she argues that the concept of "cancel culture" is nothing new.
"It's amazing how history repeats itself," she says.
To see parallels for how cancel culture works in today's society, you can revisit boycotts during the civil rights movements of the '60s in the U.S. Boycotting a business or using financial power to push for change was a popular tactic for leaders like Martin Luther King, Jr., who famously organized the Montgomery Bus Boycott in 1955.
What's changed about how cancel culture works today, Boatner says, is how it's fueled by social media.
"No one is safe," warns Boatner. "To cancel or be cancelled, that is the question."
Of course, there are real costs to being cancelled. Boatner cites the "Great Resignation" and the trouble many organizations face in retaining crucial employees.
"We have seen in organizations that activism is on the rise. Employees want their companies to take a stand." And it is within the power dynamics between the employee and the employer where cancel culture is most felt, Boatner argues.
"If people aren't held accountable, if there aren't checks and balances … if you don't have that in place, your organizations could get 'cancelled,'" she says. "You could have employees go out on social media and air all the company business." They might also ask others on the platform to join in "canceling" your organization.
How influencers can help
There are plenty of examples where an influencer partnership has led to disaster. A prominent example is the Kendall Jenner advertisement for Pepsi that trivialized a serious conversation about racial justice and police brutality.
Yet, an influencer partnership can also help resuscitate a brand's reputation when facing challenging times. Danielle Wiley, CEO and founder of Sway Group, points to "micro influencers"—which she defines as niche social media stars who have between 10,000 and 100,000 followers—as a smart option for brand managers looking to build social capital and trust with consumers.
"They tend to have much higher engagement rates," she says, and "they have a much stronger connection to their followers." And they are cheaper.
Another big benefit is that in a polarized media landscape, micro influencers are less likely to be controversial.
"They're not watched as carefully," she explains. "They are not being covered by the tabloids."
Relationships with these power users can be used to mitigate a crisis. Wiley offers the example of a car seat manufacturer that faced a recall. The company worked with Wiley's Sway Group to bring in one of the influencers it had been working with to create content about how to fix the problem with the car seat, and using the influencer as a de facto spokesperson for the brand.
However, this option only exists if a brand and an influencer have a preexisting relationship.
Quality over quantity
Boatner agrees that the number of social media followers is less important than the quality of the followers.
That's true for the people who post content on your behalf—and for the people who might post disparaging comments or stories about your brand online. Not everything rises to a level that demands a response, and Boatner advises against getting bent out of shape over comments from an account with only a handful of followers.
How can you measure the influence of an online personality?
"You're able to get a lot of information about any potential influencer partner," explains Wiley. Examples of questions you could ask include:
What is their percentage of sponsored content to non-sponsored content?
What is their engagement rate?
What percentage of the influencer's followers are based in U.S. (or other target country)?
To understand how the social media conversation might be about to ensnare your brand, Boatner points to other metrics that are essential parts of PR measurement: share of voice and sentiment.
While there is no metric that will tell you whether people believe your company is "doing the right thing," Boatner says ongoing monitoring for sentiment should show you if a crisis is on the horizon. Helpful tools include the big services like Meltwater, Cision and Hootsuite, among others, but Boatner says there are also free tools that can provide a snapshot to spot check your reputation.
Socialmention.com, for example, enables you to check the sentiment around a keyword, and Google Trends can surface important changes in the online conversation.
To read the full article, join the PR Daily Leadership Network where members learn from peers, receive industry-leading research and get access to Ragan's library of resources.
COMMENT