How the PR industry can support and advocate for the disability community
Communicators are taking a closer look at how their language can include the full range of human experiences in the world.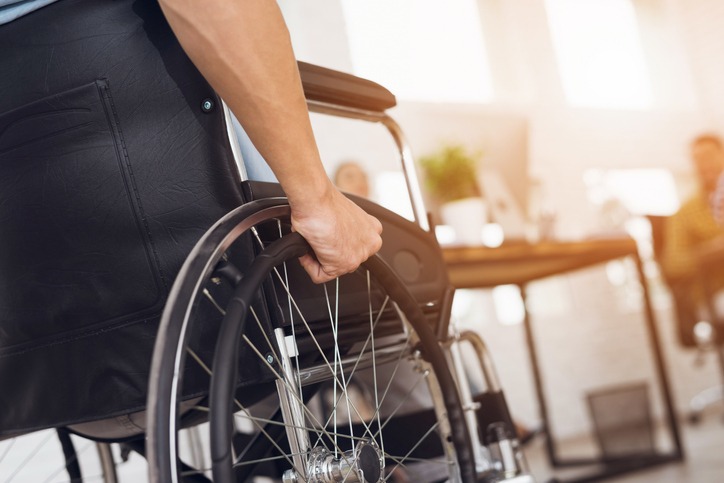 "It's long past time for this cultural invisibility of disabled people to end. News outlets, Hollywood, and leading social media platforms must all work toward authentic inclusion" – Judy Heumann, Disability Rights Advocate
The tumultuous social unrest that has taken place over the last two years has served as a catalyst for organizations and industries of all types to address the longstanding lack of diversity and inclusion in the workplace. The PR industry is no exception. While slow but steady progress continues to be made for many marginalized communities, people with disabilities are often left out of the diversity and inclusion equation.
According to the U.S. Bureau of Labor Statistics, in 2020 17.9% of disabled persons were employed, down significantly from 19.3% in 2019. While these statistics no doubt were affected by the COVID-19 pandemic, they indicate the struggles that people with disabilities continue to face.
The Public Relations Society of America (PRSA) celebrates Diversity & Inclusion Month in October (which is also National Disability Employment Awareness Month), a good time to remember that the PR profession can challenge the status quo and grow organically by actively and continually advocating for the disability community.
Students with disabilities can sometimes feel alone when sharing their passion and interest in using strategic communications to transform the way we tell and share relevant stories. Representation is vital for all industries to continue to evolve, and the public relations community has the opportunity to work with clients to cultivate a supportive culture in which self-identification is encouraged and to build meaningful relationships with disability-led organizations, advocates and influencers with disabilities.
PR practitioners can and must use the power of storytelling to present better, more accurate stories of people with disabilities, making the case for them to be more visible and helping transform how they are included and reflected in those stories in all media.
Making content accessible
A particular way in which progress is being made is through the continued implementation of "accessible" marketing, advertising and communications, which has been defined as "the use of inclusive design practices that make it possible for users of all abilities to fully experience the brand, receive and understand communication, and take advantage of opportunities to engage with and become fans of the brand, services, or products." In essence, this means that every person should be viewed as a potential customer, audience member, or influencer. And by extension, public relations professionals are also on the front lines of ensuring that these practices are front and center when talking to and interacting with internal and external audiences.
So, what are some particular ways that the public relations community can ensure that it is helping people with disabilities feel included and connected?
When advising clients, strategizing, creating and implementing campaigns, writing web copy and engaging in the many other activities that make up our days, ask yourselves these five questions:
Is your messaging free of problematic words that can negatively impact your audience? (Check out the recently revised Disability Language Style Guide from the National Center on Disability and Journalism).
Are you building connections and maintaining relationships with the disability community?
Are your social media campaigns designed with accessibility, using such aids as captions, subtitles, #CamelCase hashtags, audio description, visual contrast, alternative text and GIF descriptions?
Does your website feature an accessibility menu?
Do you offer accommodations at your events?
These are just some of the important ways to extend the concept of diversity and inclusion to a significant portion of the population that may not always be top of mind. All of us, from students to PR pros at all stages of their careers, must create meaningful and effective ways to engage with the disability community as a whole.
It's a personal and professional imperative.
Zane Landin and Yvonne Ting are students at Cal Poly Pomona in Pomona, California. Connect with Zane and Yvonne on LinkedIn.
COMMENT
One Response to "How the PR industry can support and advocate for the disability community"
Big props to Zane Landin and Yvonne Ting for shedding light on an important topic. This is must-reading for anyone concerned with issues surrounding disabilities.

That said, this piece falls into the trap that so much communication around disabilities does. It frames the disability community as a "them" rather than an "us." All of the recommendations are how you can help "them." Until PR firms and PR departments start actually hiring people with disabilities, the soft barriers and related biases will continue.

Another thing worth noting is there's no such thing as "the disability community," which is why people with disabilities can be so hard to accommodate. Each individual has his or her own challenges, from intellectual, to mobility, to "invisible" disabilities to sight and sound challenges. For many PR people and organizations, that is too much.

That said, much thanks to Zane and Yvonne for their focus on this important topic.