How the rise of blockchain technology offers opportunity for communicators
From cryptocurrency to NFTs, there's a big story to be told about the emerging technology of blockchain. Here's how one PR pro is looking to capitalize on the trend.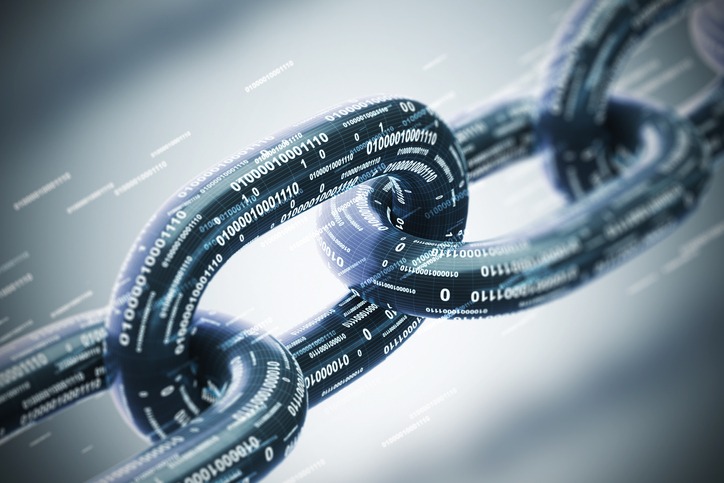 As blockchain technology enters the mainstream, there is a big opportunity for communicators to be part of the shift.
Complicated and niche technology must be explained to less savvy audiences. Future innovations and forecasts must be mapped for businesses trying to prepare for the future. And audiences need help discerning the truth from marketing spin and online charlatans.
Blockchain technology has the capability to dramatically reshape the world as we know it—but not everyone understands its real-world applications. That feels like part of the intention as misinformation and fraud continues to plague the sector. (Look no further than the recent fake Litecoin press release.)
Yet, the blockchain sector is a place where communicators can have an immediate impact. At least, that's the hope for Brooks Wallace, head of communications for Blockchain.com.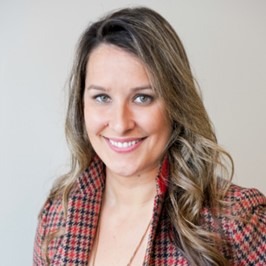 "The biggest comms challenges facing the blockchain sector are awareness, education and reputation," explains Wallace over email.
"Broad mainstream awareness and education among consumers (retail investors) and institutional investors (banks, hedge funds, high-net-worth individuals, etc.) is a top priority for all communicators within the blockchain ecosystem. Education is a huge priority because if people don't fully understand crypto, they won't engage."
The industry also has work to do to repair its reputation and build trust with new audiences.
"Unfortunately, the industry has been stained by things like The Silk Road, crypto being used as ransom in high profile hacks like the Colonial Pipeline, and then of course criminals who use crypto to evade law enforcement," admits Wallace. "While those instances are few and involve mostly offshore crypto companies, they make headlines and therefore stain the industry. Communicators like myself are in the business of providing context, explaining all of the many benefits of the blockchain's ledger technology, and all of the good that can come of it."
An opportunity for tech-savvy pros
With the challenges comes an opportunity to be a part of something momentous. For Wallace, the reason to work on blockchain tech as a communicator is the ability to be on the ground floor of a massive sea change for the tech industry.
"To me, blockchain technology is as transformative as the dawning of the internet," says Wallace, and she argues that the internet of 40 years ago was also met with heathy skepticism. "Remember when folks were too nervous to enter credit card information for an online purchase? Any new technology is met with initial skepticism – that's just human nature."
For a PR pro who was seeking meaningful work, the jump to blockchain was a natural fit for Wallace, a 12-year agency veteran looking for her next role in the industry.
"I've always been passionate about any new innovation at the intersection of business and technology that changes the way we live or work, and so for me, crypto ticks all the boxes," she says.
And for communicators willing to take the plunge, there are lots of opportunities in the blockchain sector.
"The industry is growing quickly, with consumers and institutions alike getting into crypto," says Wallace. "It's become a $2T industry, with big name institutions like JP Morgan, Goldman Sachs, Tesla and Venmo jumping aboard."
As more big names jump on the trend, media outlets are adding beat reporters and looking to develop stories to cover the sector. "The sheer amount of news the industry produces on any given day is astonishing, so I'm pleased to see more newsrooms covering the industry," Wallace adds. "As more media cover it, more comms pros are needed to help tell the story."
How communicators will succeed
How will comms and PR pros be successful in helping blockchain establish itself as a mainstream institution—and beat back concerns of fraud, criminal activity and lack of oversight?
It starts with helping users understand the technology "in laymen's terms," Wallace says. From comparing the adoption of blockchain to the rise of ride-sharing to the needs for advanced regulation to address new innovation, there's plenty of room for communicators to make a case for their client.
"Don't get bogged down in technical jargon," advises Wallace. "Collect the bigger picture, the impact on users, the 'aha' moment for how this product, service, or initiative is unique to really bring the storytelling message to life. What does this mean for users, and why should they care?"
Learn more about the future of communications by joining us for Communications Week Nov. 15-19.
COMMENT
2 Responses to "How the rise of blockchain technology offers opportunity for communicators"
Ronald N Levy

says:

"It's your fault! You're to blame!" That's what may be said about you and your employer if you explain blockchain, sound like maybe you're endorsing it, and
people who go for it get hurt.

Maybe that won't happen but if it doesn't what do you gain and if it does what do you lose? And how do you answer if management asks why did you get us involved with this? Is there any benefit for us and was there perhaps any benefit for you?

What IS the most you can realistically hope for in terms of benefit for your organization and your career? And what are the downsides?

John Hawley

says:

As a PR professional, if your organization uses a blockchain as a product that you're selling to a customer, why do you need to explain it to your customers?? Are you currently explaining how the internet works every time a transaction on your internet store takes place? Shipping? Processing? Perhaps this is more of a, "hey look we are using the latest technology" PR marketing approach. There are only a few prominent public blockchains in existence. This is just another tool to use on the toolbelt, but please ask yourself before using, "does your audience even care…"