How to become a better mentor to young PR pros
Ketchum's Myreete Stanforth shares lessons from helping to develop the next generation of PR talent.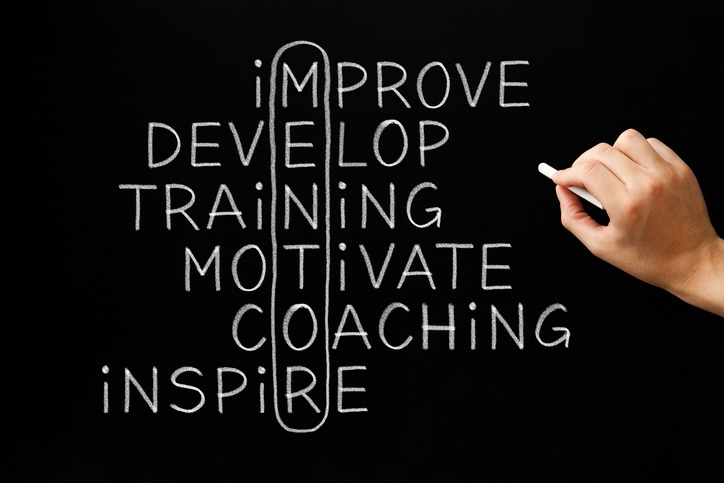 Mentorship has become an important topic for the PR industry in recent years.
Goals on improving diverse representation and inclusion in the field have placed an emphasis on training and development for rising pros. But how can would-be mentors help open doors for others?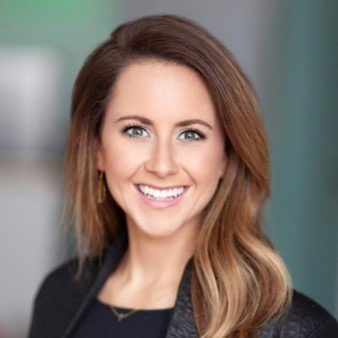 Mentorship is a passion for Myreete Stanforth, senior manager, business development for Ketchum. It's this dedication that has earned Stanforth recognition as an Emerging Leader at the Plank Center's Milestones in Mentoring event Nov. 11.
We spoke with Stanforth to get her tips for developing mentorship relationships and building essential networks as a communications pro.
"When I graduated college and became a mentor, I had no resources nor tips in my hat on how to mentor anyone," says Stanforth. "I just knew I wanted to give back. To answer this resource need, I joined forces with a few of my peers, and we developed the Emerging Leaders Group under The Plank Center."
The group develops resource guides to help answer questions for PR pros, including one recent offering: "How To Get The Most Out Of A Mentoring Relationship."
Stanforth offers some of her favorite tips:
"Mentorship is not transitional, it's relational. Both parties must have an equal respect, engagement and understanding of the goals and tenure of the mentorship relationship. Structured or not, being on the same page is key!"
"In every relationship, I start with asking, 'What are your three passions?' These can be personal or professional, but each helps me as a mentor know what fills their cup, and what they might be interested in should an opportunity arise to move their career forward."
"On the mentee's end, I ask that they work hard, ask questions, learn perpetually, and be prepared for anything. Preparation allows you to take on opportunities when they arrive and accelerate your career rather than put them on hold until you are prepared."
Great mentors beget more mentors
By investing in the next generation of PR pros, mentors are ensuring that future leaders will also be willing to pass on what they have learned. Research from the Plank Center shows that 90% of people who have a mentor are interested in going on to become a mentor themselves, Stanforth says.
"Mentorship is like a tree. The mentor is the thick base of the tree, filled with advice and direction. That sprouts into fruit that multiplies. The stronger the mentor, the more fruit it bears, and the more a legacy impact sets root. Our industry needs those strong roots so that our future leaders are backed in the ethics, education and vision needed to succeed."
Stanforth credits her mentor, Betsy Plank—namesake of the Plank Center—for providing the boost in her career that has enabled her to be in a position to give back.
"It's my job to pave a path for the next generation and allow them to bust even more ceilings because of it. Ceilings are a construct—we haven't even imagined all we can do in this world. Mentorship helps us break through the barriers to imagining more."
Words of wisdom
What are some of her favorite takeaways from her different mentors over the years? Stanforth shares a few:
From her grandmother, Queen Bee, Ethel Huffman: "Be nice to everyone. Our world is small – you don't have to be."
From Ron Culp, board member, Plank Center for Leadership in Public Relations: "Go big. Move to the big city. Work at the big firm. Don't hold yourself back from anything you think you're afraid of. You're not afraid."
From Kelly Sauter, SVP, director of business development NAM: "Following the job description and exact path of someone else will hold you back from the career path you, personally, can create and where you can go."
 Mistakes to avoid
Where can the mentor/mentee relationship go off the rails? Stanforth admits that there are no hard and fast rules, and therefore mistakes can take various forms depending on the individual relationship.
"If a relationship is one-sided, filled with advice that benefits only the mentor, and is transactional, that mentorship might be a dictatorship in sheep's clothing," she says. "Unfortunately, mentees need to keep an eye out and protect themselves, especially if the advice received leaves them feeling uncomfortable."
Her advice for mentees with a tyrant as an advisor—abandon ship, and find your way to one of the many wonderful PR pros out there in the industry.
Some mistakes are the fault of the mentee.
"If a mentee seems to only engage in the relationship to get a job in the end, then this might not be a mentorship, rather a networking job search," says Stanforth. "While networking for a new job is positive and encouraged, it is important to identify the goals of any relationship in the upfront. It's also important for mentees to remember that lasting relationships will get you further in your career than short-term networking needs."
Setting clear boundaries is also an important task for a would-be mentor.
"It's not the job of a mentor to promise a job, offer advice only based on their background, or get too personal," Stanforth says. "Mentors can also be humble in their understanding of a mentee's career path – they don't have to have the answers to everything. Advice can be given with the caveat that a mentee should receive mentor suggestions and then reflect on how it impacts them personally."
COMMENT