How to tell ESG stories without those three little letters
Use the journalistic tools of reporting and storytelling to blunt backlash over your Environmental, Social and Governance practices.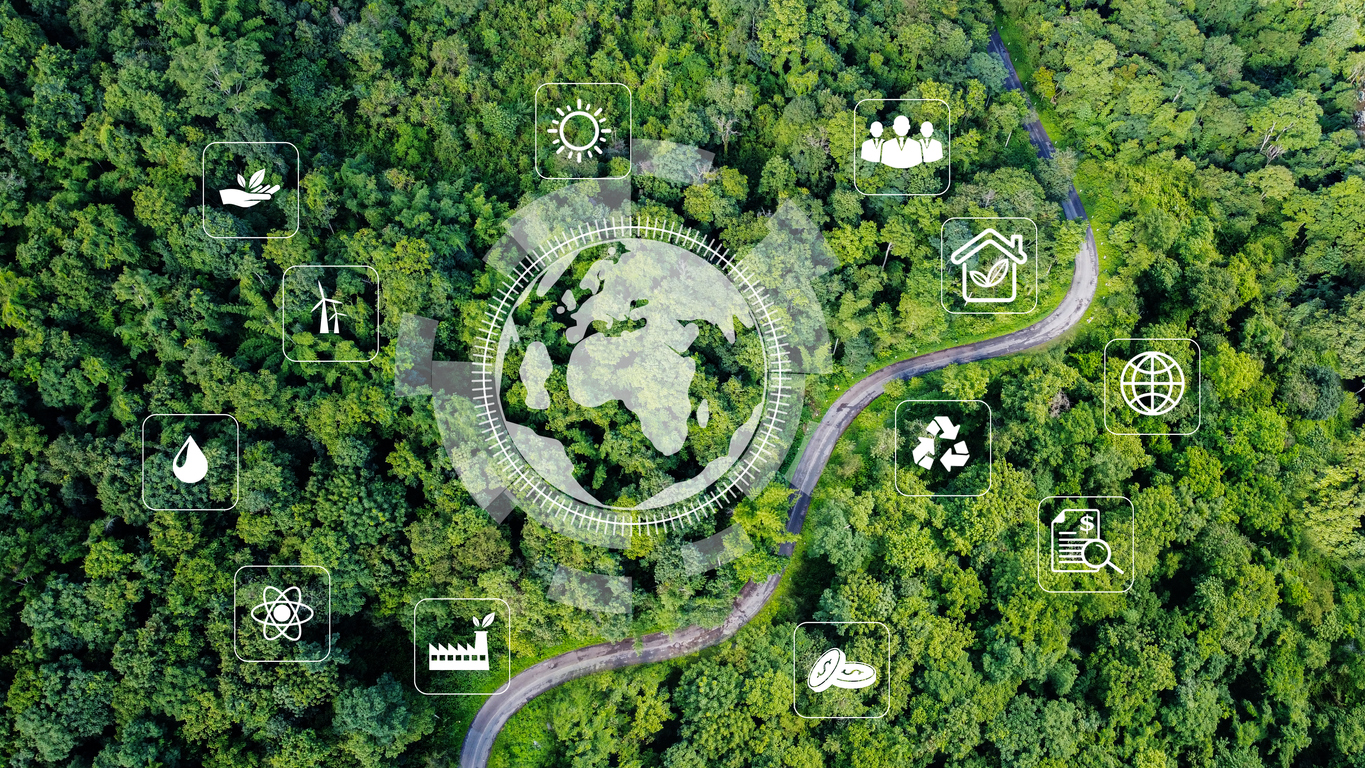 Tom Corfman is wondering whether Ragan Consulting Group should change the name of the firm's ESG communications practice. 
As Republican politicians bang away at a popular investment trend, McDonald's has removed the letters "E," "S," and "G" from some parts of its website. How far the changes will go remains to be seen.
Will the McGriddle become the McRiddl? Fries replaced by Fri? And what to do about the beloved ch****burg*r?
Many companies are in a dilemma, that's no laughing matter. At a roundtable discussion, 61% of 202 executives said they expect the backlash over Environmental, Social and Governance practices to continue at the current level or grow over the next two years, according to a report this month by The Conference Board.
At the same time, it's easy for worrywart CEOs to overstate the problem; 56% said their company has experienced minimal or no backlash, the business research group says. Another 4% didn't even know.
Nonetheless, many companies are tweaking their communications in this polarized time, trying to keep one audience without losing the other. McDonald's declined to explain the website changes, but "affirmed its commitment to reporting annually on its progress on social and environmental goals," according to Bloomberg, which broke the news.
Despite the heated, well-publicized criticism, ESG practices remain popular with employees, customers, the public, and the news media.
Considering the "S" part of ESG, for example, a majority of employees say increasing DE&I at work is a good thing, according to a Pew Research Center survey conducted in February.
As for the "E" in ESG, two-thirds of adults say large businesses and corporations are doing too little to reduce the effects of climate change, according to a Pew report released this month.
However, opinions vary considerably along demographic and political lines.
What should corporate communicators do? Focus on well-reported stories that demonstrate your organization's progress toward its goals. Use data, not braggadocio.
We've been saying this for a while. "Demonstrate in every story how ESG efforts are closely tied to the success of the business," we have written. "That will dispel notions that your efforts are merely to bring the company in line with certain moral standards and policy goals."
That's a view the Conference Board also endorses.
The news media's interest in ESG hasn't diminished either, even if those stories don't brandish the acronym. As an example, here's a headline, teaser and lead to a story in The Wall Street Journal, published Aug. 9, 2023:
What Was Once a Weed Could Fuel Jet Engines
Scientists are developing nonfood plants to take the place of corn and soybeans as sources for biofuels

Could growing weeds help the planet?

Field pennycress, a plant in the Brassica family related to mustards and cabbages, is usually considered a weed. But one feature made it less of a wallflower: its very high oil content, about 50% higher than that of a soybean. After close to a decade of controlled breeding and gene-splicing, the onetime weed is being cultivated as a source for renewable diesel or sustainable aviation fuel.
The writing is clever, but what makes the story persuasive is the reporting. There's science, industry trends, market data, regulatory obstacles and challenges to gain acceptance.
As the story shows, reporters and readers love stories about new technology. If you're not building it, maybe you're buying it. Consider this anecdote from a story about the small sales of battery-powered trucks published by the Journal on July 23:
Katie Griley is president of Griley Air Freight, a family-owned company that moves freight in and out of Los Angeles International Airport. She says a client wanted a no-emissions truck used for its shipping business because one of its own customers specified it. So she bought a Volvo electric truck for about $470,000—compared with about $135,000 for a diesel model.

That's too rich a price for her relatively small company, even after government subsidies, so she says she plans to split the cost with the client. Still, she says of truck electrification: "This is coming. I'm not going to be left to the side."
This little episode tells the whole story, which is backed up by environmental statistics, alternative technologies and obstacles like price and battery life. And good quotes: One company's drivers "love the truck" powered by a battery.
Other examples include Mercedes-Benz's deal with a green steelmaker and the FedEx CEO's "safety crusade" to reduce accidents. Corporate communicators should employ these same journalistic techniques of reporting and narrative structure, even though they might not tell their stories the same way.
The Conference Board report offers insights and observations for communicators, including:
Many companies, like McDonald's, are dropping ESG in favor of labels such as "sustainability."
Of companies that have experienced backlash, 27% have reduced their external communications on "E" and "S" topics, while 26% have increased their internal communications.
"Backlash against company stances on social issues can be emotionally charged." Many companies have taken positions on these issues in the last three years.
The author of the report, Andrew Jones, a senior researcher with the Conference Board writes: "The most effective response to backlash is to ensure the company's ESG and sustainability goals align with core business strategy, are supported by empirical evidence, and serve the long-term welfare of the company itself as well as those of stakeholders and society."
Well said, but easier said than done.
Follow RCG on LinkedIn and subscribe to our weekly newsletter here.
COMMENT