3 tips for comms pros creating a clean energy PR strategy
From solar to wind farms, convincing communities of the benefits of these projects takes time and trust.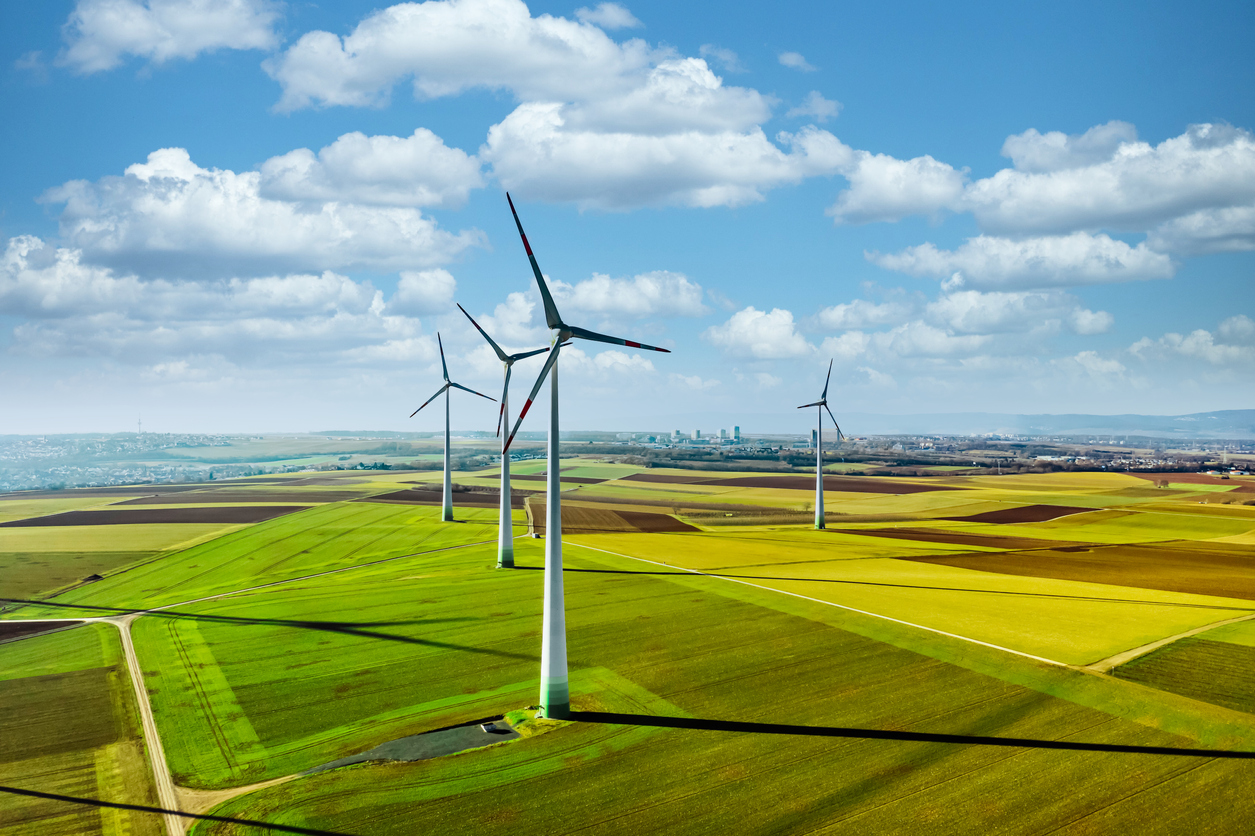 Delaney Trail is a public relations assistant at Next PR.
Due in part to recent legislation, governments are feeling the pressure to embrace clean energy projects. While these projects, such as solar, hydro or wind farms, have long-lasting benefits for the environment, many local communities are still wary about the impact these incentives will have on their neighborhoods. A strong community relations program helps build trust between locals and clean energy companies as well as educates community members on the positive impact of clean energy.
To run this program successfully, you need to consider three key principles as part of your PR strategy: commitment, dialogue and engagement. Executing these principles and sharing your achievements will set up the program for long-term success.
Commitment
Community relations is about actions over words and requires a true commitment to the community. Before you start outreach, your client's spokespeople should meet with key community leaders (i.e., religious, government and volunteer) to discuss ideas and hear their thoughts on potential projects. Having these conversations meets community members and allows all stakeholders to agree on what will benefit the neighborhood most without overstepping on current projects.
This might look like a forum to discuss what the community would like to see from the project or a Q&A session to understand their concerns. Your client should bring tangible examples, like a solar panel or scale model of the wind turbines, to help community members better visualize and understand the project.
As the PR pro, prepare for any backlash during these discussions by properly arming your spokespeople with supporting facts and data, like information on economic impact. For example, how many local jobs – both temporary and permanent – will come from the project? Are there career programs the client can connect community members to? Prepare your spokespeople with responses to common clean energy misconceptions, like wind turbines disturbing birds or solar power stopping appliances from working at nigh,t and provide examples of data-backed ways to educate the community.
Dialogues
Keep everyone in the community informed and connected on the clean energy project through clear dialogue. To help your client prepare for any questions or pushback, all team members who will be interacting with the community should participate in media training. Topics discussed in these trainings should include updated company descriptors, project facts, how to answer questions clearly and concisely and how to pivot from difficult questions.
It's up to the communications professional to do their homework when prepping spokespeople. Things to consider:
Delegate one consistent spokesperson or small group of representatives to speak with the community and build trust.
Host a meeting of all partners before the project's start date to agree on a PR plan, official roles and titles for media use.
Encourage spokespeople to share education on other grants and incentives available for green projects.
Through this dialogue, your spokesperson should show the team has done its research and due diligence in order to develop strong relationships with community members. Even so, your client is still likely to encounter pushback – often, clean energy projects introduce a fear of the unknown for the community impacted. To quell this anxiety, it's important to consistently communicate the positive impacts of the energy project.
Engagement
You don't want the clean energy project to come across as a PR stunt. Continuous engagement must continue after the project has launched. Ensure the client keeps its promise to the community with open and positive dialogue on project updates. And be transparent when a setback occurs. Provide updates in local papers and on your website to stress your commitment and share progress being made toward the original goals. For example, highlight the amount of energy your project is generating from the start to make it easy to understand. How much energy is being created per solar panel or wind turbine? These continued, tangible results make the project more relatable and keeps community members more engaged.
To promote your engagement in the community beyond the project timeline, consider publishing a signatory commitment or charter. For example, Australia's Clean Energy Council has a charter, or voluntary set of commitments, to communicate standards for clean energy projects.
To increase reach, conduct hyper-local outreach to broadcast, radio and newspapers in the area. This provides a platform to demonstrate positive environmental impacts while raising local support and community pride.
Clean energy projects go beyond a single company or organization and require strong community relations to successfully engage locals and make the initiative a success. Focusing on commitment, dialogue and engagement will help you boost the ROI of these efforts.
COMMENT