How to use digital tools to listen more closely to audiences
Being able to interpret the data is an essential skill for comms leaders building a comprehensive strategy.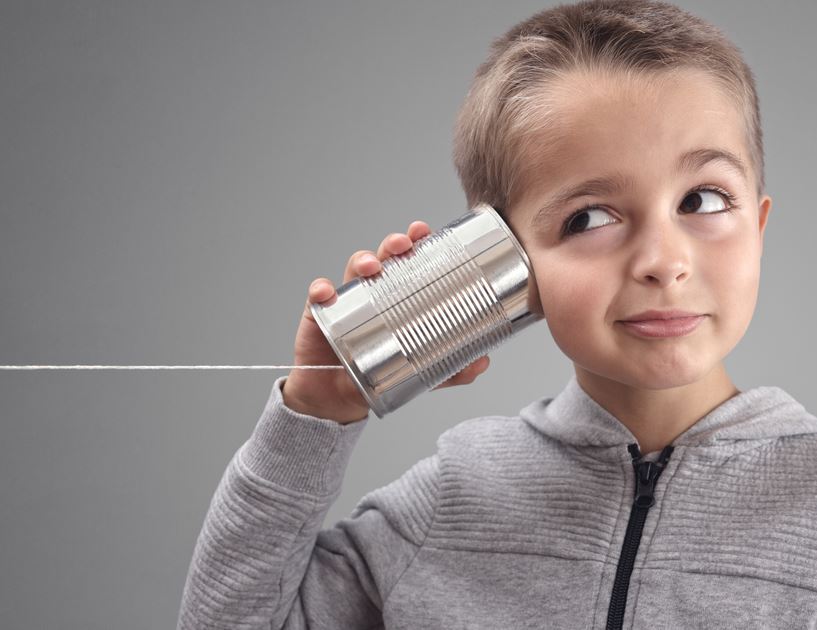 Every business is in search of a competitive advantage.
From video conference brainstorms to strategic planning meetings, they chase that elusive idea or campaign. In the obsession over creating something new and defining, however, they often overlook one of the most basic ways to better understand their customer: Listen to what they have to say.
At no other time in human history have businesses had such unfettered access to the thoughts and preferences of their target audiences.
Every day on social media, message boards, blogs and apps, current and prospective customers share their opinions, likes, dislikes and experiences for the world to see. From the broadest opinion to the most specific personal brand encounter, digital listening provides the ability to shape campaigns and strategies based on real-world data and intelligence.
In addition to being an opportunity, digital listening can also avert a crisis. More and more frequently consumers are going to the internet to share their negative experiences. Oftentimes, a swift action and response is all it takes to turn a poor brand interaction into a positive one.
The mistake that many companies make is to assume that if they are not actively communicating on a channel, they do not need to monitor the conversation. This leads to unaddressed complaints, opportunities missed and consumers left feeling disconnected and ignored. Personally, I have seen concerning situations arise from an ignored Facebook message on a page no one checks, an innocent question to a brand on Twitter blow up into a trending topic of conversation, and ire and countless missed opportunities with celebrities and influencers due to brand managers falling asleep at the switch.
Getting started
As communications professionals, we often have access to tools and services that brands and businesses do not. In the case of digital listening, Evins runs approximately a dozen different listening, monitoring and analysis tools to ensure that our teams miss nothing on behalf of our clients.
The truth is, however, that most digital listening can be accomplished with a minimal amount of software and a little bit of daily attention.
One of the most effective tools—if used correctly—is Google Alerts. Correct usage of Boolean operators can help refine search terms and reduce the noise of unrelated chatter. Also, it is important to change the settings to notify "as it happens" and include all results, instead of a digest sent once daily, which will significantly slow your ability to review and respond.
Other tools worth using are the search tools within the platforms themselves. You can save a search on Twitter, easily conduct a search on Facebook and use hashtags to search via Instagram. One of the most important things to remember is that not all pertinent conversation is brand-specific, so don't ignore trending conversations, as there may be a great opportunity for a brand or business to participate in the conversation, provided it is an appropriate topic that aligns with brand positioning.
There are great tools out there that can help agencies, brands or businesses track digital conversation on a comprehensive level, including Netbase, Meltwater, Brandwatch, Falcon and others. But unless you are listening for multiple brands on an enterprise level, these are cost prohibitive for many.
If you are handling multiple brands, however, a tool of this caliber is highly recommended. Almost all of them have alert settings that allow users to receive immediate notification of any conversation out of the ordinary, either by volume, sentiment or keyword.
Analyzing and action
Having a top-notch listening program isn't enough on its own. It's the ability to respond quickly and effectively that is most important.
We often tell our hotel clients that the window for effective management of a complaint online, especially for a guest on-property, is extremely small and shrinking every day. Remember the days where you could take 2-3 days to answer an email? In the same way that expectation has changed, consumers expect immediate response from businesses online, and if you are in receipt of a direct complaint, it is important to know who in the organization will handle the situation (ideally offline), and what the plan for mitigation looks like.
In the case of indirect communication, including negative chatter, it is also important to analyze the conversation, determine whether it warrants a response (sometimes it does not), and the best way to reach the complainant without stoking the flames of conversation online. Having a dedicated communications action plan in place beforehand makes this much easier and efficient.
Not all listening opportunities are potential crisis situations, however, and an approach should be formalized for identifying trends, potential partners and business opportunities as well.
This is something that we include in our "key learnings" section of our client reports, as well as sharing with clients in real-time. Being able to jump into a conversation, opportunity or topic swiftly, but with a fully-formulated strategy, is vital for capitalizing on digital listening success.
Reporting and Tracking
Finally, looking at the results of digital listening on a broader scale can help brands and businesses identify prevailing consumer shifts, sentiment changes and new target audiences. Although effective digital listening is a daily task, monthly reports will be invaluable for insights when formulating a new quarterly or annual marketing communications strategy.
Speaking without listening first is a mistake that many companies make.  It's also a mistake to listen selectively. Using partial data or ignoring the parts that don't fit within an existing approach is just as dangerous as not listening at all.
The data that we have at our disposal is truly powerful—if we are prepared to truly hear what it has to say.
David Harrison is executive vice president at Evins Communications and directs the agency's Brand Content & Integration practice. David combines expertise in traditional marketing, branding and communications with a focus on digital incorporation and optimization, creating successful and award-winning 360-degree campaigns for clients in the lifestyle, wine and spirits, hospitality and entertainment industries.
COMMENT