How Women's World Cup campaigns have evolved since 2019
"Girl power" campaigns are no longer enough.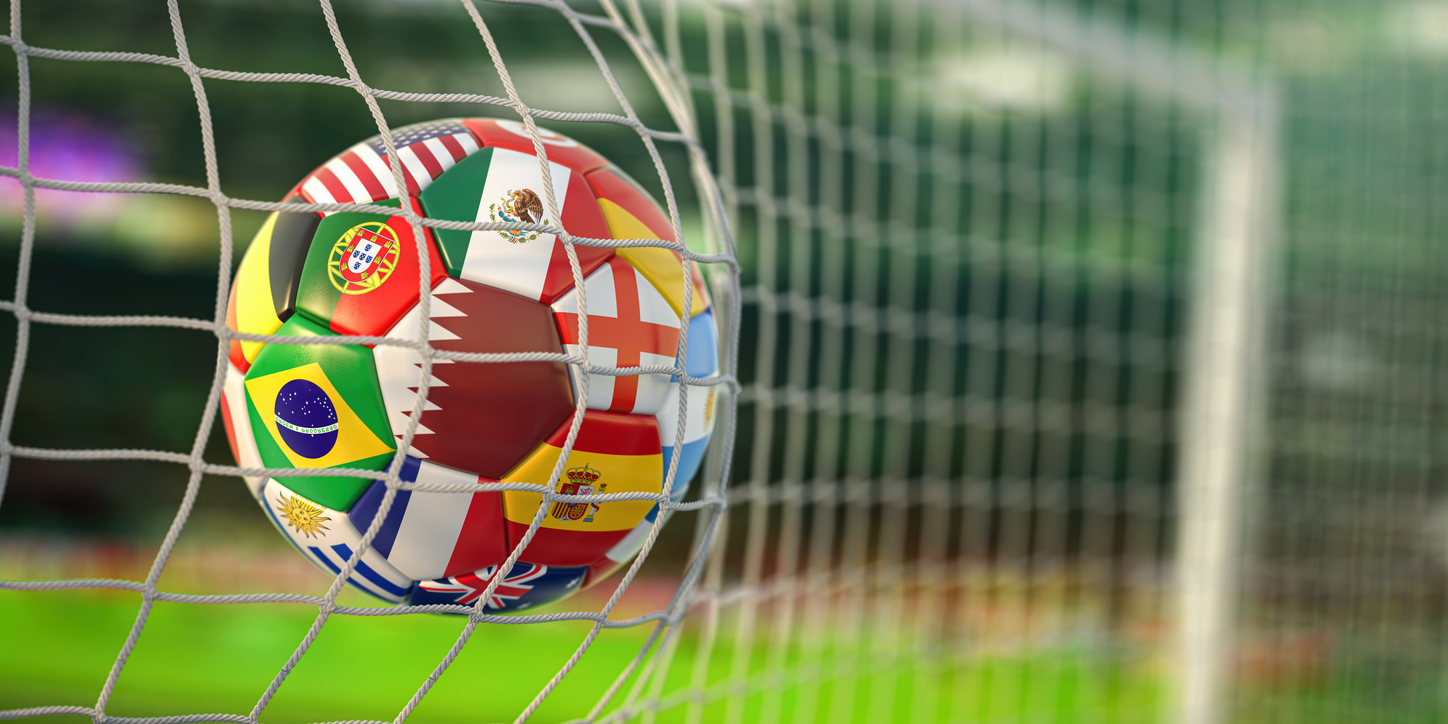 The FIFA Women's World Cup is in full swing, showcasing some of the very best soccer in the world.
Gender is an inescapable part of the Cup. This is the first Women's World Cup since the United States team secured a promise from U.S. Soccer to receive pay and treatment that's equal to the men's team. Their advocacy set off broader conversations about pay equity in the country, since the women were paid a fraction of what the men received, despite having won four World Cups, compared to the men's zero.
There has also been international progress: the winner's pot for the Women's World Cup jumped from $30 million in 2019 to $150 million today — though that number still far lags the men's $440 million pool. And consumers are showing strong interest in the cup, as the U.S. women's team opening victory over Vietnam earned ratings equal to the men's World Cup final, in which the American team did not play. But even amid growth in interest in the women's game, true equality, including in PR and marketing dollars, remains a long way off.
"We do see far more women's sports than we ever have before," Ellen Staurowsky, professor of sports media at Ithaca College, told Marketplace. "But at the same time, women are still just getting less than 1% of sport marketing dollars globally. What is it going to take financially, in terms of media coverage, to actually see women's sports at 20%? At 25%?"
We're seeing signs of increasing interest in the Cup from advertisers, though: Digiday reports that some online sports news publishers are seeing more revenue from the women's match than the men's. And Google is working to increase interest in the women's cup, including by using altering results for "gender-ambiguous" search terms, Mashable reports, so general sports searches don't default to all-male results.
In other words: the Women's World Cup is a big deal, and only likely to get bigger.
As a result, there's been a shift in how advertising and social media campaigns engage with and present the tournament.
A change from 2019
Even as recently as the last Women's World Cup, we saw campaigns that struggled with the women's (understandable) frustration over their lack of recognition. Take a look at this video introducing the German women's team four years ago. "We play for a nation that doesn't even know our names," one player says. "We don't have balls, but we know how to use them," they tease in a clear comparison to men's soccer.
Compare that to this video introducing American legend Megan Rapinoe, who has already announced her retirement at the end of the year.
Megan Rapinoe. The All-American Hero. She's chasing a historic three-peat championship and another star for the @uswnt for her last trip to the big stage. @mpinoe 🦅🇺🇸#JustDoIt #NikeFootball pic.twitter.com/32o5vcI0V3

— Nike Football (@nikefootball) July 16, 2023
There is no mention of gender in the video (though you will catch Pride flags in one scene of the '80s-style animated spot). She's celebrated for how darn good she is at soccer, with scenes of full-body scans implying that her skill is even beyond normal human abilities. She is an All-American hero because she's just that freaking good, because she has a sense of flair and style that appeal to the rebellious spirit of the country. The spot doesn't hide that she's a woman (or a lesbian, for that matter, showing her wooing a lady on a beach with a scorching keytar solo), but nor does it treat that like the most interesting thing about her. And there's certainly no need to compare her to the men.
How media is showcasing the female players' interactions with and influence on young players is also evolving. In this Nike ad from 2019, merely being included in the excitement is enough for one fan, being shown that she, too, can be whatever she wants to be, from a player to a coach.
It's an inspiring ad to be sure. But this year's Frito-Lay ad takes a different tactic when it comes to inspiring the next generation: a mother shows her daughter why U.S. players, past and present, are the best, using their moves and their physicality rather than their mere existence.
To be clear, there is nothing wrong with the 2019 ads. Women had to fight to get where they are, and are still fighting for their fair share of recognition and pay. But we're moving into a phase where audiences don't need to be told that wow, girls can play soccer just like boys. We don't even need to say that they're just as good as the boys. In fact, we can leave men's soccer entirely out of the conversation.
Well, sometimes.
The men
One of the buzziest ads of the Cup does feature male players. Well, we'll let you watch the ad for yourself:
Spectacular plays performed by the France women's team were digitally altered to make it seem as if their men's team were performing them. The ad quietly peels back the often-inadvertent sexism society can suffer from: you thought these were amazing when they were men. Aren't they just as good if it's women? Just as incredible, just as thrilling? It illuminates the issue without shaming the viewer — a rare feat.
However your brand chooses to participate in this year's Women's World Cup, whether a simple social media post or a full-fledged campaign, remember that even in the last four years, the perception of women and gender has evolved.
Women belong on the pitch. Not everything has to be compared to men. And the next generation doesn't just deserve to be included — they deserve to be the best in the world.
No qualifiers.
Allison Carter is executive editor of PR Daily. Follow her on Twitter, LinkedIn or Threads.
COMMENT