The Daily Scoop: IBM seeks to calm clients nervous about AI's risks  
Plus: Domino's partners with St. Jude on 'historic' housing project, Delta CEO admits loyalty program changes may have gone too far.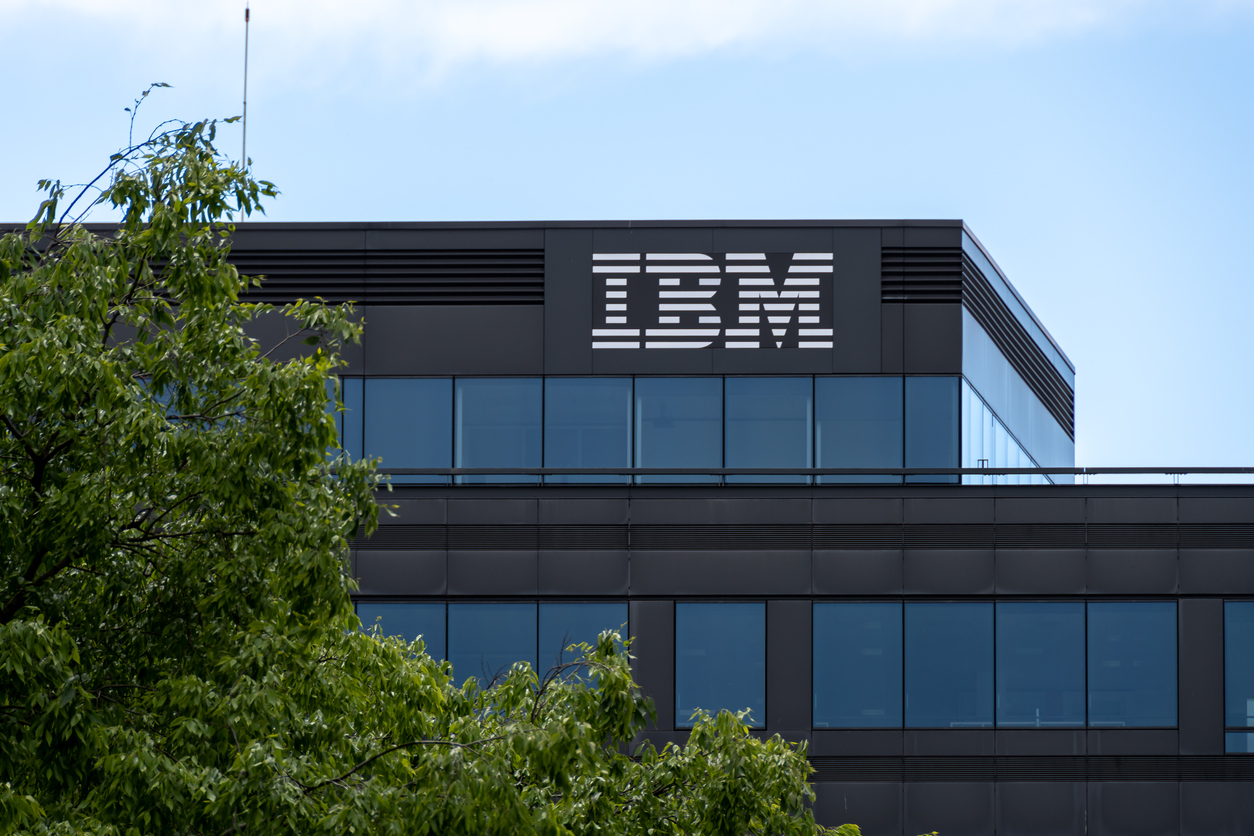 IBM announced on Thursday the debut of a set of generative AI models, beginning with their watsonx Granite model series. Their business clients can integrate watsonx, a data and AI platform, into business applications, the New York Times reported.
Companies using generative AI, however, are still worried about the possibility of legal ramifications, keeping confidential data private, and other problems posed by AI.
IBM told their concerned customers on Thursday that they plan to "indemnify companies against copyright or other intellectual property claims for using its generative A.I. systems," per the Times.
"Persuading those companies to use new A.I. products means assuring them that they won't run into legal trouble," the Times added.
IBM will also publish their data sets which help train and create their AI systems. This lets people know where IBM's data is culled from. This practice is not typical, per Times, but might offer additional reassurance to skittish potential customers.
Why it matters: Through legal safeguards and more transparency, IBM wants its core customer base to know how they are addressing potential generative AI issues.
"The businesses that are positioned for success are the ones outfitted with AI technologies that demonstrate success at scale and have built-in guardrails and practices that enable their responsible use," Dinesh Nirmal, senior VP of Products, IBM Software, said in a press release.
Similarly, Microsoft and Adobe want their tech supplier consumers to feel safe when using their own AI-powered tools and software.
IBM, like other companies, knows the importance of doubling down on assuring customers that their brand's AI applications will keep them secure and above board.
That assurance is critical on the heels of legal AI run-ins, which OpenAI has faced from authors over potential copyright infringement issues with ChatGPT training.
Be measured and thoughtful in your comms in keeping customers up to speed on how your brand is rolling things out. They want to know how you're prioritizing them. 
With any new rollout, but especially for products that incorporate new technology in unsettled legal fields, inform your stakeholders of how you plan to carefully deploy what's next for your brand and how they're impacted.
Editor's Top Picks:
Morning Consult reported that influencers and Gen Z

love TikTok more than other popular social media apps like Snapchat, Instagram and YouTube. They also tend to stick to social media when it comes to finding influencers, rather than on websites or newsletters. Gen Z has a penchant for content that's not as polished. "When considering influencer marketing campaigns, priority should be given to this (laidback content-style) format over high-gloss productions or photo and text-based posts," according to Morning Consult. If you want to reach younger audiences, go where they are. Use their beloved influencers to promote your brand. Be prepared to take a less-glossy approach in your messaging to reach them.

 

Domino's Pizza Inc. announced The Domino's Village, housing for

St. Jude Children's Research Hospital

child cancer patients undergoing treatment and their families in Memphis, Tennessee. Store fundraising and customer donations made the facility opening possible. This is St. Jude's "largest corporate commitment," per a Domino's

press release

. Look for opportunities to partner with organizations and entities that have a huge local or national footprint. Let your charitable donations and fundraising efforts attract new stakeholders in a way that rings authentic to your audience, your collaborative partners and your brand.
·       Delta Air Lines announced major changes to their loyalty program, SkyMiles. Changes include lounge access policy updates. Delta's changes impacted American Express cardholders, which will make it harder for them to use Delta Sky Clubs and work toward the Medallion elite ranking, per CNN. These changes start in 2025. The elite status holders heavy use of Delta's premium services, including using airport lounges, created imbalances for other top-tier members. "No question, we probably went too far in doing that," Delta Air Lines CEO Ed Bastian said of changes during an event this week, CNN reported. When making sweeping changes, guide customers along the way with what those changes mean. That can be a big difference between effective, and ineffective, comms.
Sherri Kolade is a writer at PR Daily. When she is not with her family, she enjoys watching old films, reading and building an authentically curated life. This includes, more than occasionally, finding something deliciously fried. Follow her on LinkedIn. Have a great PR story idea? Email her at sherrik@ragan.com.
COMMENT