Interested in tech PR? Take your talents to South Beach
An agency leader makes the case for Miami as a tech hub.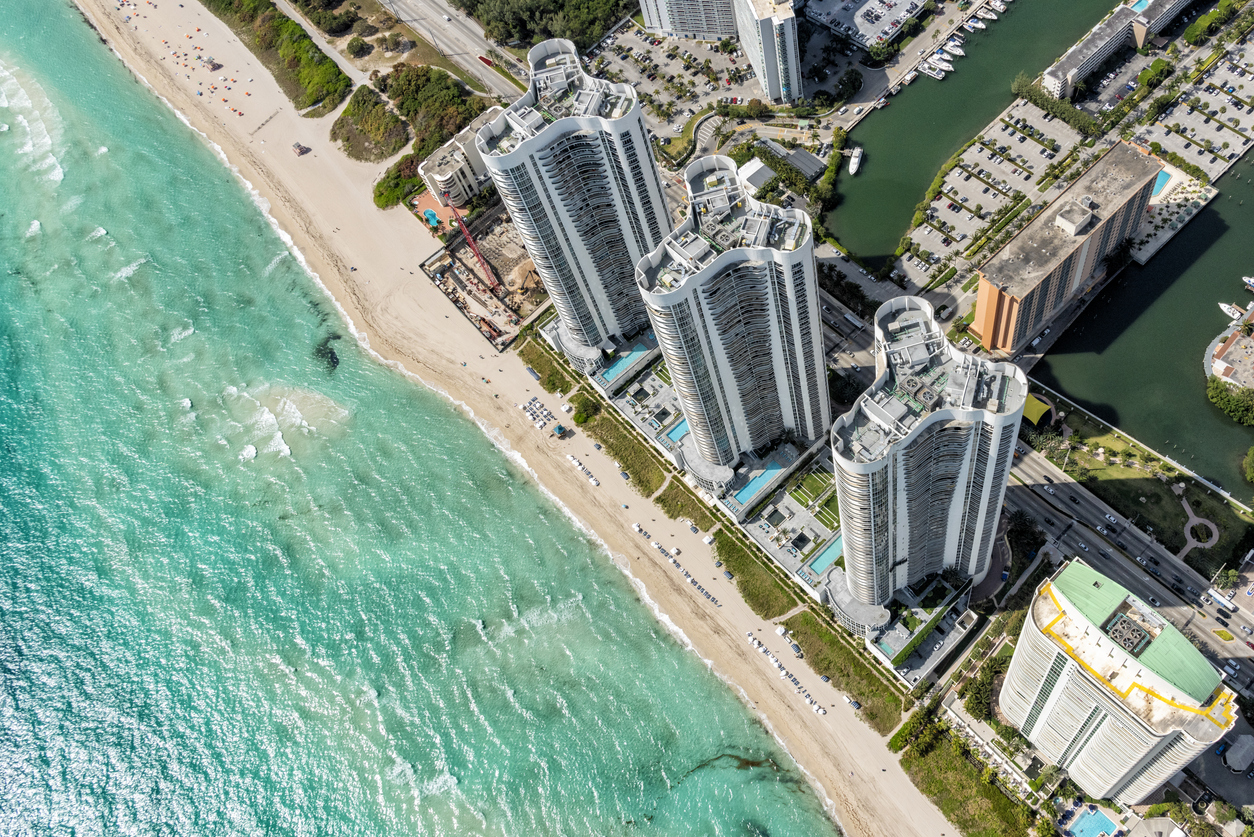 In 2019, I founded the Ted Miller Group (TMG), an award-winning public relations firm specializing in technology and startups—one of only a few in Miami. Just three years later, TMG has an impressive roster of clients, from local startups to global innovators.
I have a secret, though: The majority of my team never worked in technology public relations before joining my agency. They come from hospitality, food & beverage, health care, real estate and even municipal public information offices.
The pandemic changed so much for PR professionals. Many lost their jobs, especially those in industries that were heavily impacted by business closures and restrictions, and others moved into consulting and freelance roles with uncertain futures. Work went remote, and the role of PR professionals changed or expanded into new areas.
At the same time, many professionals moved out of big cities like New York, San Francisco, and Los Angeles, to small and medium-sized cities across the U.S. New centers of innovation began to pop up and others continued on fast growth trajectories. Miami, Tampa, Austin, Atlanta, Pittsburgh, Detroit, Phoenix and Denver are just a few examples.
Transitioning into tech PR

Here in Miami, the impact on the PR industry was pronounced, with many layoffs and furloughs, including in hospitality and travel, restaurants, and entertainment. In my conversations through PRSA and in the community, I learned that many PR pros wished they could move into the emerging tech industry here but were worried that their lack of experience and the learning curve would hold them back.
I'm here to tell you that you don't need tech experience to do tech PR!
I'm a strong believer that the principles of PR remain the same, regardless of which sector or city you're in. Skills like storytelling, media relations, copywriting, media training and crisis management are transferable skills to any industry. Tech and startups, although perhaps intimidating from the outside, have the same needs and goals as any other company — to build a brand, sell product, attract users, build a community, and generate positive and meaningful media coverage.
I know this from personal experience. After working on the corporate communication team at Apple for 8 years, I moved to Miami to lead PR and social media for a major cruise line, which was an entirely new industry for me. My PR skills easily translated from tech to travel. I was speaking the same language, just about a different topic.
Armed with this new outlook, I founded TMG and began building my team, focusing on skill sets rather than industry-specific knowledge. These were PR professionals that were at the top of their game and with a wealth of experience. They were able to quickly get up to speed and produce award-winning results for our clients.
Everything comes back to tech
When people think of "tech PR," they might picture Apple, Google, Uber or Facebook. They might be familiar with topics like artificial intelligence, the metaverse or cryptocurrency. Although these are important, the world of tech is so much bigger and broader, making the transition easier than you might think.
Tech touches a wide range of verticals, from travel and hospitality to health, real estate, education, retail and more. The lingo in the startup world may be new, and the need to educate oneself on the underlying concepts behind certain technologies required, but PR professionals are certainly up to that challenge. PR pros can easily brush up on the latest in tech by subscribing to popular newsletters such as TechCrunch's "The Daily Crunch," Fortune's "TermSheet," The Hustle, and Morning Brew.
I'd even go further and say tech companies and startups can benefit from communications backgrounds that don't come from their world. PR pros from other industries bring a fresh and curious perspective, and can help simplify complex messages and even expand the audience for a client into areas outside of their tech sphere.
Choosing Miami
When I came to Miami from Silicon Valley in 2018, I didn't expect there to be a robust tech and startup community. Turns out, Miami's budding technology scene has been thriving for years. It has drawn names ranging from Twitter and Apple to Airbnb, Lyft and Facebook. Well-known tech companies including Alienware, Chewy, Citrix and Magic Leap call South Florida home, while local startups like Papa, NearPod, CareCloud, Caribu, Wyncode and BoatSetter have made waves. Organizations like eMerge Americas, Refresh Miami and The Lab have also helped facilitate a hub for tech professionals and grow the community here.
Miami today is home to a growing startup and tech scene with a mix of OGs and new transplants as well as entrepreneurs from around the world. Miami has attracted VCs, cryptocurrency innovators, NFT artists, and creators and dreamers of all types. Diversity and community run deep, as well as an inherent entrepreneurial spirit. Miami is on the map and has become one of the hottest destinations for those wanting to get into tech, build a startup or find financing.
With this momentum there is an enormous and exciting opportunity for PR professionals to not only break into the world of tech but to make a quick impact and help the community grow. Many PR professionals here in South Florida have already made the transition while others are dipping their toes by attending startup events, pitch competitions and conferences.
My advice: If you're a PR pro that doesn't currently specialize in tech or you're not based in New York or San Francisco, don't let that stop you. Tech is now everywhere, and the new remote and hybrid work model makes it easy to get started. PR skills translate across industries and the learning curve for tech is easy to overcome. But it's the new perspectives and ideas that I personally am most excited about — and tech founders and leaders here should be as well.
Ted Miller is the founder at Ted Miller Group, LLC.
COMMENT