It's time to create your end-of-year success plan. Here's how.
Get ready for a great 2024.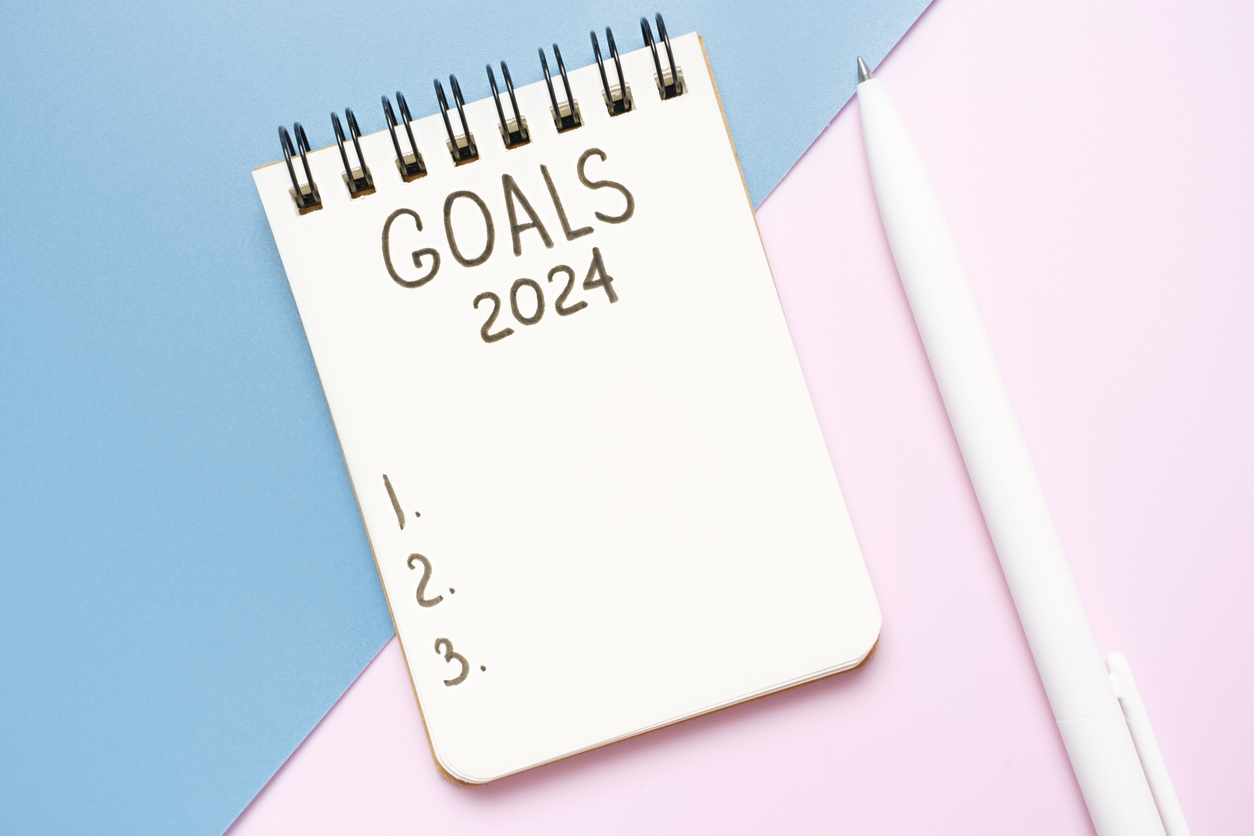 Mary Olson-Menzel is the founder and CEO of MVP Executive Development and co-founder of Spark Insight Coaching.
We've been asking our clients lately what three things need to happen for them to finish the year strong. With two months left in 2023, are you thinking about what needs to happen in order for you to feel like this year was a success for you? 
Once you have identified your three things you can back into creating small goals for each week that will help you accomplish your larger goals.  What do you need to do? Who do you need to help you? How will the organization support you in these initiatives? 
As professionals, we continually measure various quantitative and qualitative key performance indicators, but beyond that, what does success look like for you this year? KPIs may be the obvious metric for employers, but how else can we– and should we — measure our success? 
Success means different things to everyone. For some, success may mean reaching a certain level of financial stability or professional achievement. For others, success may mean having a fulfilling personal life or positively impacting the world. Maybe it's not just one of those things, but a combination of all of them. We know how intertwined professional achievement and personal success can be! 
Ways to define success 
In a LinkedIn article, "Defining Success: What Does Success Mean to You?",  Nicole Fredricks Jackson lists a number of questions that go above and beyond just looking at a company's KPIs. They include:  
What are your values and priorities in life?

 

What do you want to achieve personally and professionally?

 

How do you want to make a positive impact on the world?

What kind of lifestyle do you want to live?

 

What kind of relationships do you want with your family, friends and community?

 
Spend some time with this exercise. Set aside a good hour to think about these questions and write out your answers. Then set it aside for a while and do something else. When you come back later and review what you've written, you are likely to have some strong indicators of what it will take to look back on 2023 with pride in your personal success goals.  
Once you've gotten clarity on your personal goals, take a look at what you want to achieve in the workplace. How can you be just as intentional about driving results for yourself and your team? Get very clear on what success looks like so you can create a plan to help you achieve it. Remember, you are not alone. Include your teammates and colleagues in this planning, as well. Understand each team member's motivations and strengths and assign them tasks accordingly to help move forward together.   \
I regularly do this exercise with my coaching clients within the context of their current roles. I've asked my own team at MVP to complete it, and I do it myself every year. In addition to helping create your plan and define your intentions for the remainder of the year, it can also become a foundation for your professional success plan in the coming year.  
Here are some additional tips to get you started and help you stay on course: 
Always start with a vision and a plan. 

 

Review your goals from last year and create a measure of what success looks like this year.

 

Curve balls will come your way. Stay flexible and creative. 

 

Take calculated risks and learn to pivot quickly.

 

Become a student of your industry and learn from your competitors, too.

 

Focus on great customer service and operational excellence by getting to know your client or audience in a meaningful way.

 

Stay organized and take notes to reflect back on for continuous improvement. 

 
Consistent check-ins and an openness to recalibrating as needed will help keep the process fluid and moving ahead. With clear intention, deliberate planning, and the right people in place, you can set yourself up to achieve your goals and more.  
COMMENT