James Corden apologizes after mistreating waiter, Allbirds customer service soars and more
Plus: How inflation will impact the holiday season.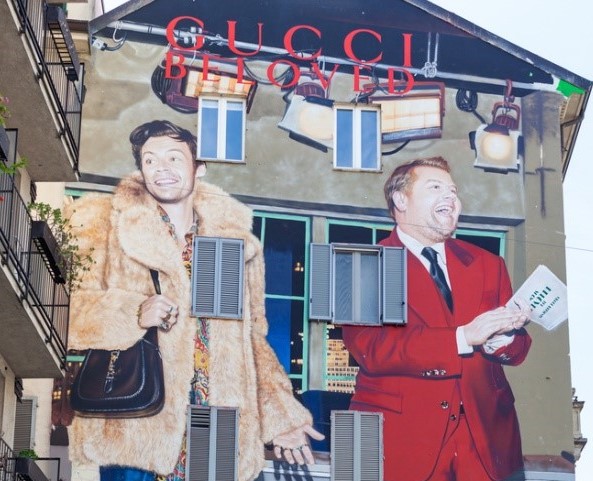 A New York City restaurant owner got an apology from CBS late-night host James Corden over allegedly "abusive" behavior at the famed Balthazar.
Keith McNally originally banned Corden from his restaurants Monday.
"James Corden is a hugely gifted comedian, but a tiny Cretin of a man. And the most abusive customer to my Balthazar servers since the restaurant opened 25 years ago," he wrote. "I don't often 86 a customer, to today I 86'd Corden. It did not make me laugh."
View this post on Instagram
McNally cited incidents in June and on Oct. 9 where he claimed Corden verbally "abused" servers.
McNally followed his original post with another Monday evening where he forgave Corden and invited him back to his restaurant after he said the TV host called to apologize.
[RELATED: Enter our Workplace Wellness Award by Nov. 4 to showcase your HR, wellness & comms initiatives.]
"Anyone magnanimous enough to apologize to a deadbeat layabout like me (and my staff) doesn't deserve to be banned from anywhere," he wrote.
Corden has not yet made a public statement.
Why it matters: In a world where restaurants are criticized by customers on review sites, McNally did a good job of standing up for his wait staff by calling out Corden's actions. In a time when employees of any kind can be hard to come by, having your team's back is more important than ever. This story also serves as a general reminder for everyone to treat their servers with respect. There's no excuse to be rude.
Going above and beyond pays off for Allbirds with viral post
The classic story of a dog eating a customer's shoe resulted in a public relations win for Allbirds.
Publicist Curt Harding said his dog ate one of the new $120 shoes he ordered from the company. He contacted the company after the incident hoping to get a discount code but was surprised to get a new pair of shoes. His LinkedIn post sharing his story quickly went viral with over 57,000 likes, nearly 2,800 comments and over 360 shares as of Wednesday morning
Why it matters: Great customer service is the best public relations tool. A $120 expenditure earned incredible organic reach and good will — and earned at least one raving fan for life. Remember to proactively monitor social media to identify these wins so you can respond and amplify.
How inflation could affect online holiday shopping
Online sales during this year's holiday season could hit $209.7 billion according to data from Adobe Analytics.
The number would mark the slowest growth since 2015 with higher discounts due to excess stock and customer fears of inflation.
The projection from November 1 to December 31 represents just a 2.5% increase from the same period in 2021, but analysts say the numbers aren't bad.
"The shape of the holiday season will look different this year, with early discounting in October pulling up spend that would have occurred around Cyber Week," said Patrick Brown, vice president of growth marketing and insights at Adobe. "Even though we expect to see single-digit growth online this season, it is notable that consumers have already spent over $590 billion online this year at 8.9% growth, highlighting the resiliency of e-commerce demand."
Discounts for computers could reach as high as 32%, up from 10% in 2021, while price cuts for electronic products overall could hit 27%, up from 8% last year, according to Adobe's forecast, which is based on data from 85% of the top 100 e-commerce retailers.
Other potential discounts include toys (22%), televisions (19%), apparel (19%) and appliances (18%).
Why it matters: Preparation is the key for retailers as the 2022 holiday season approaches. How are your efforts going so far in terms of planning for the holidays? Is the Adobe report in line with what you saw last year? What adjustments do you need to make as the holidays draw nearer? Let us know in the comments.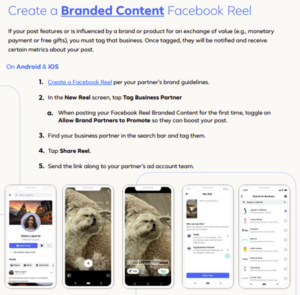 Meta extends branded content program to Facebook Reels
Meta announced plans for brands to connect with creators through its Branded Content on Facebook Reels program.
"Reels is one of the fastest growing new formats on Facebook, and now, creators can use this format with the Branded Content tag tool on Facebook Reels in their organic posts and tagged brands can easily convert these Reels to Branded Content Ads ('Sponsored with' label)," Meta said in a blog post on Monday.
Creators who partner with brands are required to use the Branded Content tag.
Meta first enabled the use of the Branded Content Tag for Instagram Reels back in 2020,
Why it matters: These changes will make life easier for brands who currently work with creators. And it comes at a great time as Facebook continues to de-emphasize link-based posts in favor of video content to compete with rival TikTok.
Chris Pugh is a staff writer for PR Daily. Follow him on Twitter and LinkedIn. Send story ideas to ChrisP@Ragan.com.
COMMENT
Tags: Allbirds, CBS, holiday shopping, inflation, James Corden