July 2021 Digital Workplace Guide
Get a fresh bundle of practical resources to stay on top of your game.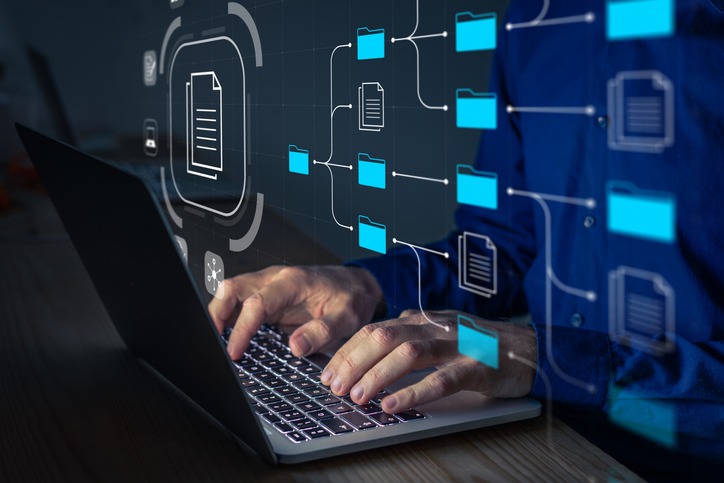 Summer is upon us, and organizations are knee-deep in navigating return to workplace and managing the talent war that's ensued. Central to success is a strong internal communications effort to manage the ever-changing workplace. Our research shows you're more important than ever! Also, check out the latest tools and products from our partners.
The 4 types of corporate cultures
Find out if your business embodies the attributes you aspire to — and learn how to create an authentic environment your employees will love.
3 tips to turn employees into (video) ambassadors
A powerful employer brand starts on the inside. A global employer branding manager at Continental shows how to use video to celebrate your workforce.
Survey: Communicators more valued than ever before
Following a tumultuous year, 80% of PR and comms professionals say organizations place a greater value on their work. Now it's time to secure your seat at the decision-making table.
Planning and carrying out communications strategies
Comms pros mostly do their planning on a quarterly or monthly basis, leaving room for tweaks and adjustments more frequently, according to the 2021 Communications Benchmark Report.
With the country opening back up, what's your back-to-office plan? Remote, hybrid or in-office?
As COVID-19 cases diminish and vaccinations accelerate, the talk about returning to the office has increased significantly. The big question is, what will that look like? What do employees want and what do organizations expect?
PoliteMail answers your burning questions on how to navigate his decision with its latest guide, The Ultimate Return-to-Work Guide for Communication. You'll learn how to use data to help guide your plan through employee surveys, segmenting your audiences, performing a GAP analysis and much more.
Communicators can play an integral role in helping your company decide (with confidence) on which route is best for your organization—and PoliteMail offers an approach to navigate this decision, using data, to ensure a successful transition.
PoliteMail is your one-stop shop for impressive emails and robust metrics, all within Outlook. Learn how to optimize your email communication to keep employees informed and engaged.
Looking for more resources? Check out our free resource center.
Simpplr is today's modern employee intranet. Our software helps companies engage their workforce by streamlining internal communication and forging employee connections.
Simpplr customers include many leading brands such as Workday, AAA, Vertex Pharmaceuticals, DocuSign, Eurostar, and Columbia University. Our customers are improving internal communications, increasing employee engagement, and reducing employee turnover.
Will your company benefit from a modern intranet?
Download 2021 Intranet Buyers Guide.
When it's time to reach the right employees with critical information, it's too late to figure out how.
Reaching, updating, and connecting with frontline workers to make them feel included and safe goes beyond COVID. While the shortcomings of many of our communication tools and strategies were exposed by the pandemic, they are not bound in time to the needs around COVID-19. Whether it's a recognition announcement from leadership or critical safety updates, it is absolutely critical to reach everyone: no matter where they are, no matter who they are.
The Gartner report: "A Strategic Framework for Communicating with Frontline Workers in Times of Anxiety" offers detailed checklists around ensuring your company is prepared to reach, update, and connect employees when it matters most.
Download the report today.
In its Global State of Communications Report for 2021, Contact Monkey reports that more than 50% of companies do not have a long-term internal communications strategy, and 42% do not work with a fixed budget.
For communicators who do have resources, top challenges include low employee responsiveness and poor measurement.
So, how can communicators use their newfound organization clout to establish strong communications within the organization and build an effective work culture for the future? ContactMonkey offers some data-driven insights about employee experience and remote work, effective culture change and reduced attrition, and more.
Download your copy of the report here.
To include your solution in this guide, contact Hannah Lavelle at Hannahl@ragan.com.
COMMENT