The Daily Scoop: Atlanta restaurants respond very differently to Keith Lee criticism
Plus: The Guardian demands apologies for Microsoft AI poll and 'Pharmaggedon' strikes.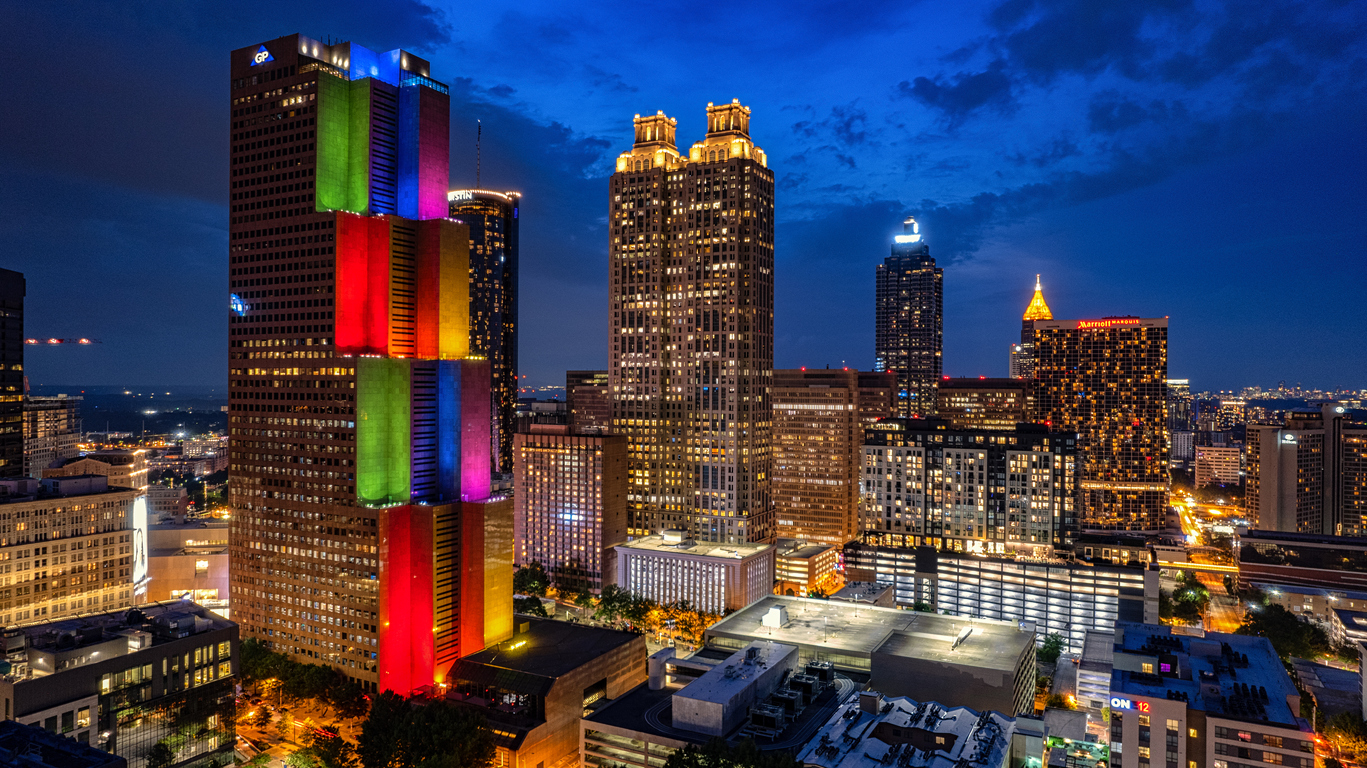 Megainfluencer Keith Lee is shaking up the Atlanta restaurant scene – by refusing to be treated as an influencer. 
Taking a page out of old-school restaurant critic playbooks, Lee insists on paying for meals out of pocket. He doesn't even enter the restaurant to pick up the food, instead opting to send in family members whose faces are never shown on his social channels. It's because he just wants to be treated as a "normal person," he says, and get the same service anyone would get. 
That code of ethics has made Lee a sensation with more than 14 million followers on TikTok. But it also means his presence can roil the restaurant industry in an entire city, as he's done in Atlanta. 
During a tour through the city, Lee's family members were told there would be long waits or they couldn't be served at all, only for a table to miraculously open up when Lee stepped through the doors.  
As NBC News reports, two of the restaurants at the center of the controversy have responded with different crisis comms strategies. 
The Real Milk and Honey posted and subsequently deleted a video asking "who's Keith Lee?" The owner of Old Lady Gang, meanwhile, posted an upbeat, polite response that explained some of the policies that had confused Lee and the community. 
Why it matters: 
Many influencers are in it for the freebies. They can even take over restaurants with their tripods and ring lights, to the detriment of other diners. But Lee goes a different direction, opting for anonymity until he's tried the food. 
He also said that in both cases, the restaurants had requested him to visit while he was in Atlanta. So while his presence wasn't expected, it was wanted. 
These restaurants may have some operational issues to work through, but hey, we're PR Daily. We'll leave that analysis to Restaurant Daily. Instead, the tale of two responses plays out here. 
One organization was defensive, questioning if they should even know about one of the most influential people in food today. Dismissing anyone's opinion on the basis they aren't famous enough rather proves Lee's point: everyone deserves equal treatment. Whether he has one follower or 14 million, his opinion matters and should be heard, even if it isn't heeded. 
Old Lady Gang, meanwhile, responded without defensiveness. They were cheerful, honest, explained policies and welcomed Lee back. 
We know which restaurant we'd give a second chance to. 
Editor's Top Picks 
The Guardian is

demanding accountability

after Microsoft ran an AI-generated poll asking readers to speculate about a woman's cause of death. Axios reports that while the poll itself ran within a Microsoft news aggregator, readers assumed (not illogically) that The Guardian was responsible for the insensitive poll. A letter from The Guardian's CEO to Microsoft's president demanded the tech company take responsibility and for a promise that Microsoft will not use

"experimental technologies on or alongside Guardian licensed journalism" without prior approval. It's yet another reputational risk caused by AI and a strong reminder of the need for human oversight.

 

Bud Light's sales continue to fall after a massive controversy swirling around their engagement of trans influencer Dylan Mulvaney and the subsequent backlash.

CNN reported

that

AB InBev's 17% U.S. sales decline was caused

 

"primarily due to the volume decline of Bud Light." AB InBev CEO Michel Doukeris said in a Tuesday call that the brand intend to "focus on beer" rather than "debate." This reputational crisis is proving sticky. Will just focusing on beer be enough?

 

Even as the UAW strike begins to wind down, more labor action is on the horizon. This time pharmacy workers are staging a walkout at Walgreens and CVS stores to demand better working conditions.

As Reuters reports

, this event even has a catchy name: Pharmaggedon. This walkout has direct and immediate impacts on consumers, which will surely put even more pressure on employers to find resolution
Allison Carter is editor in chief of PR Daily. Follow her on Twitter or LinkedIn.
COMMENT