KFC responds to unsanitary food posts on social media, Twitter sees rise in adult content and more
Also: President Biden uses BeReal to promote vaccines.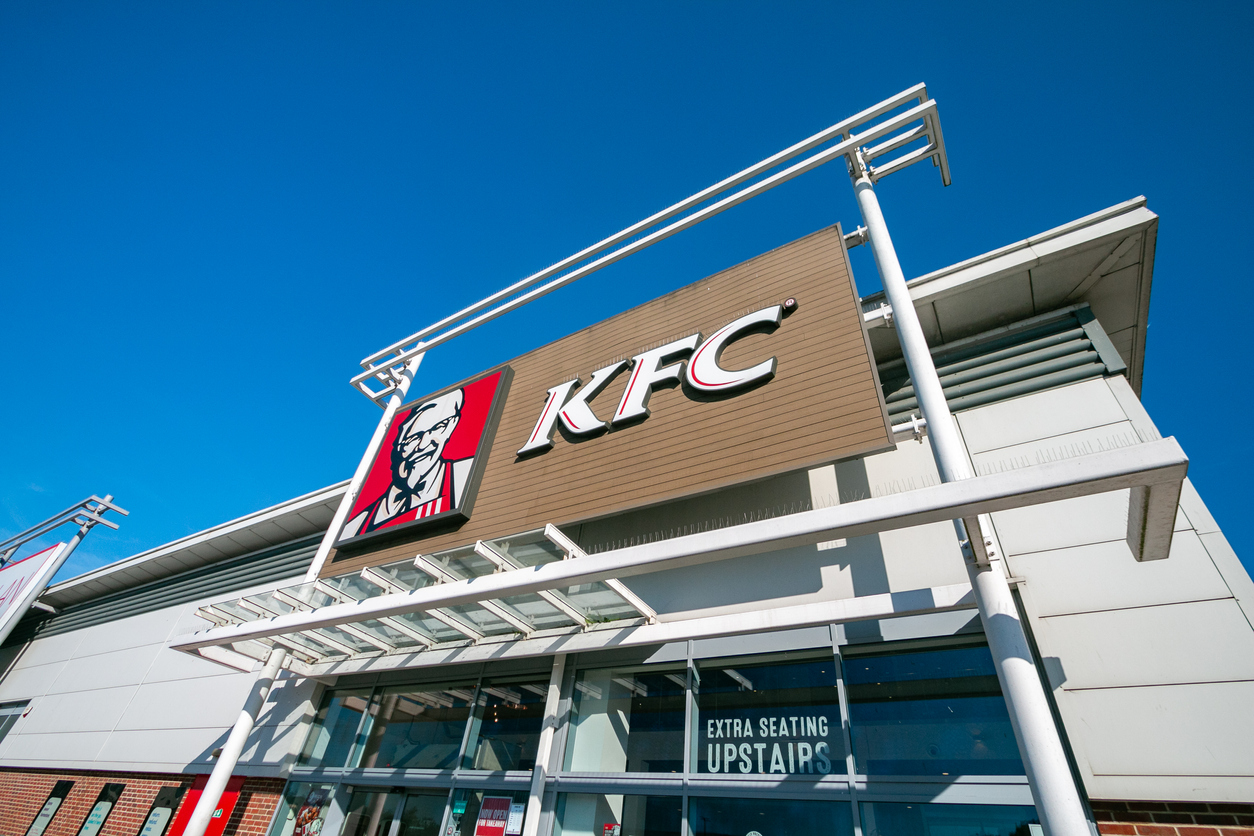 KFC is dealing with two separate food incidents at two restaurants in Australia.
A TikTok video  showed workers at a Queensland location licking chicken, grabbing handfuls of lettuce and throwing chips. The video got nearly 500,000 views before the person who posted the video changed the settings to private.
KFC didn't immediately comment on the video, which allegedly took place at a branch in Queensland.
[FREE WEBINAR: How to develop a comms plan … that actually works!]
In addition, another KFC customer last weekend discovered a discarded rubber glove from a staff member in an order of chicken salt on hot chips and shared his find on Facebook.
"Might want to avoid KFC for a bit. Dirty used gloves found in box of chips," the upset customer shared on his local Facebook group. "Was at Kwinana KFC, late night grub run at around 11pm."
The customer added an update to his post, saying KFC contacted him within five minutes of his Facebook post and that his local health department was also in touch.
"The City has received the complaint regarding KFC Kwinana and is investigating," a spokesperson for the City of Kwinana Council told Yahoo News Australia.
Why it matters: KFChas a big issue in Australia, compounded by the fact that parent company Yum! Brands didn't immediately respond publicly in the matter. The first step to crisis comms involves sharing an apology and letting the public know what steps are being taken to fix the issue. Not responding quickly raises further questions and hurts credibility. While the company took action in quickly responding to the customer after seeing the post on Facebook and demonstrated great monitoring skills, its external messaging can go further to explain how it will  investigate these matters swiftly and release all findings to restore public confidence.
Internal Twitter report shows fewer active users
Twitter is struggling to keep its most active users engaged, according to internal research seen by Reuters.
In an internal document titled "Where did the Tweeters Go?" a Twitter researcher wrote that "Heavy tweeters," defined as someone who logs in to Twitter six or seven days a week and tweets about three to four times a week, account for less than 10% of monthly overall users but generate 90% of all tweets and half of global revenue.
The report added that those Twitter users have been in "absolute decline" since the pandemic began.
In addition, the report found that cryptocurrency and "not safe for work" (NSFW) content, which includes nudity and pornography, were the highest-growing topics of interest among English-speaking heavy users. while tweets on news, sports and entertainment topics have waned.
"We regularly conduct research on a wide variety of trends, which evolve based on what's happening in the world. Our overall audience has continued to grow, reaching (238 million monetizable daily active users in the second quarter of this year)," the spokesperson said.
Why it matters: This report accentuates recent questions about the number of active users on the platform that were brought up amid the ongoing Saga of Elon Musk acquiring the compnay, while also raising additional issues about how Twitter is being used. While Twitter promotes itself as a trusted source of news, sports and entertainment topics that lets brands can enter in the conversation, hearing those topics have waned may change how communicators engage with the platform. Twitter would be wise to learn from this report and take proactive steps to address the number of active users on its platform.
President Biden promotes vaccine use with BeReal
 A Tuesday tweet from President Biden used BeReal to encourage the public to get their annual vaccines.
BeReal features a daily notification, a time frame to post, and the use of both front and back cameras.
Biden's tweet included a picture with the BeReal format. The right-hand frame shows Biden smiling and pointing to his shoulder while the left-hand frame shows Chief Medical Advisor Anthony Fauci and United States Surgeon General Vivek Murthy are shown posing together with their thumbs up.
Got my annual, updated shot today. You should get yours too, for real. https://t.co/jlrmakxHWm. pic.twitter.com/S7lCTSjMaK

— President Biden (@POTUS) October 26, 2022
Biden was talking about the updated Covid-19 vaccine.
"Can we repeat what happened in the past winters — more infections, more hospitalizations, more loved ones getting sick, even dying from the virus? Or can we have a much better winter if we use all — all — the tools we have available to us now?" he said earlier Tuesday at the White House.
Why it matters: This tweet is another sign of the traction that BeReal is gaining, despite being a  newer social network. Communicators hoping to reach younger audiences should consider whether BeReal is appropriate for brand voice relative to the target audience for each message.
Gen Z getting financial advice from social media, study says
Gen Z is five times more likely than their older peers to get financial advice from social media, according to a new report from MoneyZine.com.
"Gen Z uses social media more than any other generation, with multiple reports finding this generation is the most likely to use social platforms for financial advice over more traditional outlets," said Luke Eales, CEO of MoneyZine.com. "Gen Z are a digital-first generation – the first generation to have grown up with instant access to the Internet. For this reason, the bite-sized format of social media likely holds a lot of appeal, enabling them to consume content via their mobile devices and interact with it directly."
But communicators also need to be careful, since financial advice that doesn't follow legal rules could get your company or influencers fined, according to a recent Forbes report.
Social media influencer Kim Kardashian was recently fined $1.26 million by the Securities and Exchange Commission (SEC) for not disclosing on her Instagram account that she was paid to promote crypto coins.
SEC Chair Gary Gensler said the Kardashian case is a reminder that the law requires influencers to disclose to the public when and how much they are paid to promote such investing advice.
But Gensler also said that the public needs to closely look at the investment opportunity before making a decision.
"We encourage investors to consider an investment's potential risks and opportunities in light of their own financial goals," Gensler said.
Why it matters: The MoneyZine.com study shows a great opportunity for reputable financial service groups to market more on social media. There is a younger audience looking for information online and companies who follow the rules here can benefit. Communicators should make sure to closely work with legal on campaigns to avoid issues with federal regulations.
Chris Pugh is a staff writer for PR Daily. Follow him on Twitter and LinkedIn. Send story ideas to ChrisP@Ragan.com.
COMMENT
Tags: financial advice, food complaints, Joe Biden, KFC, Twitter