LinkedIn Viral Post Generator goes viral, DoorDash delivers new campaign and Twitter gets into podcasts
Plus: Travel trends for fall.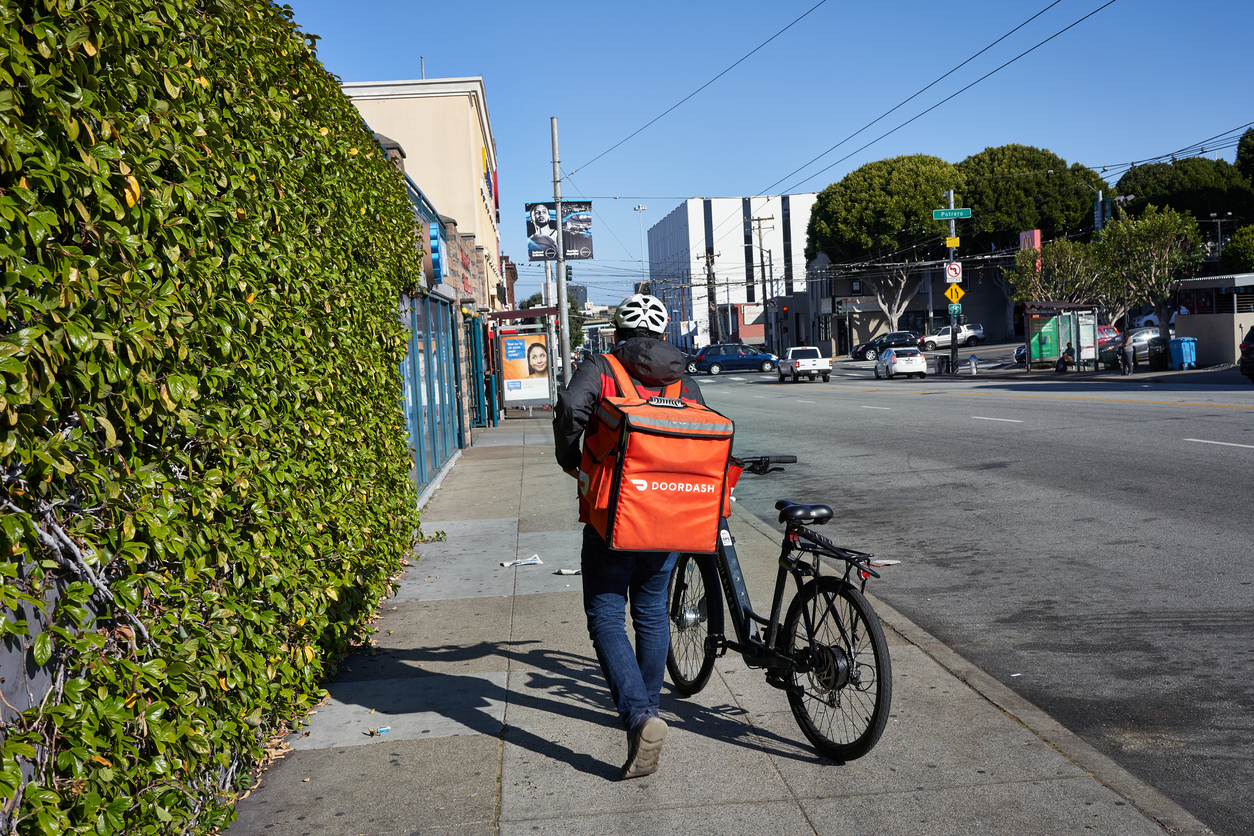 Recently, marketer Tom Orbach absolutely delighted the Internet when he unveiled his LinkedIn Viral Post Generator, a website that uses AI to ape viral LinkedIn posts, cringe and all. According to Orbach, he created the generator using an AI that was tasked with analyzing more than 100,000 viral LinkedIn posts. He debuted the tool on Twitter and said the AI could write obnoxious, profound nuggets of wisdom on its own and personalize them for everyone. 
The results were so successful — and hilarious — that a LinkedIn marketing agency decided to purchase the AI. "Everybody knows which posts on LinkedIn go viral," Orbach told Insider. "I made it partly for humor and partly as a criticism of the self-obsessed culture of LinkedIn." He's not alone in his assessment of the social media platform. Over the past couple years, people have wondered how LinkedIn became the new Facebook. Orbach's generator is a good reminder that people should be authentic, but think of themselves more as colleagues and less as thought leaders.
Here are today's other top stories:
DoorDash delivers a new national campaign
Today, DoorDash announced "A Neighborhood of Good in Every Order," a new multi-platform marketing campaign in the U.S. With new ads and an economic impact report, the delivery app is trying to make the case for how it benefits local communities. 
The campaign includes a series of 15-second TV spots that portray the economic trickle-down effect of every single order placed on the app. Ad Age shared a spot depicting a retailer packing up a bag of tissues, wine and chocolate. "Who knew heartbreak could be so good for business," the ad declares. Another Halloween-themed ad shows "the man behind the candy curtain," an employee stocking candy bars who benefits from the delivery order. Kofi Amoo-Gottfried, chief marketing officer at DoorDash, explained the campaign:
DoorDash's mission has always been to empower local communities, and while the world has certainly changed over the past decade, our unwavering commitment to that mission has remained the same. At the heart of this mission are the people who make our communities what they are … we're incredibly proud of our impact and grateful to further our mission to empower local economies.
The campaign will be supported with media buys on TV, digital media and out-of-home. It's a pivot for the delivery platform, which has mainly focused on marketing the food and other products it delivers. 
Why this matters: While DoorDash has promoted local "neighborhoods" in the past, its new effort takes a much broader view of its deliveries. It spotlights all three sides of its marketplace: Dashers, merchants and consumers. It also continues the trend of purpose-based marketing. DoorDash, the company wants you to know, is about more than getting tater tots when you're too lazy to put on pants. 
MEASURED THOUGHTS
A busy summer has given way to drop in bookings and a lower intent to travel in the fall, according to Morning Consult. Despite falling gas prices, most consumers worry about inflation's impact on car travel. Nearly three-fourths (74%) of U.S. adults said they are concerned about inflation in car travel, compared to only 47% who said they were concerned about inflation in air travel. Concerns do vary slightly by demographic. At 78%, those in middle-income households are the most concerned about inflation in this area — nine percentage points higher than those in low-income households. 
The survey, conducted earlier this month, also found that baby boomers are the least likely of any generation to search for lower fares. Gen Z adults, however, are the most likely generation to have made any sort of adjustment in their travel plans, 53% reporting they had searched for less expensive options over the past month. One area of opportunity for travel brands is loyalty and rewards programs. Travel has the potential to be deeply affected by consumers' financial concerns, but brands with cost-conscious mindsets can lean into rewards programs that encourage people to hit the road. 
Twitter enters the world of podcasts
Last week, Twitter integrated podcasts into its newly designed Spaces tab. The redesign introduces personalized hubs, or "Stations," that group content together based on specific themes like news, sports and music. The hubs feature the most popular podcasts from around the world, which users can give a "thumbs up" or "thumbs down." Based on how users engage with audio content, Twitter will automatically suggest additional podcasts. 
"Integrating podcasts into Spaces, where audio conversations happen on Twitter, is another way we're continuing to invest in audio creators," Twitter said in a blog post. "We're working every day to improve the way people connect with creators and make Twitter the home of the most engaging conversations in the world." 
Why this matters: Based on its own internal research, 45% of U.S. Twitter users listen to podcasts monthly. However, Twitter falls short in terms of key features that other podcast players have. Currently, Spaces doesn't provide offline listening or download capability. However, if the new feature takes off, there's the potential for Twitter to monetize audio with ads.
Dawn Olsen is a writer who went to an out-of-state engineering school (Purdue University) to get an English degree. She has lived in Indianapolis for 10 years and spends far too much time on Twitter. In fact, she's probably thinking about Twitter right now.
COMMENT