James Madison's home offers Lizzo an encore and Uber's inspirational stories
Plus: Elon Musk and Twitter rumors heat up again.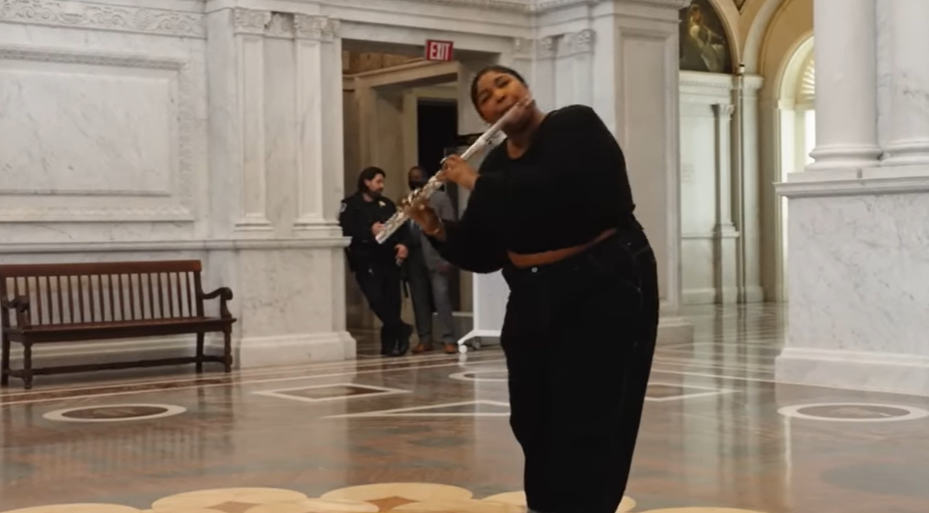 The demand for Lizzo to play flutes in historic places is growing.
The singer, who played President James Madison's crystal flute during a trip to the Library of Congress last week, received an invitation to play at Madison's historic home in Montpelier, Virginia.
Staff there tweeted Monday that they made the invitation to Madison after her Library of Congress performance went viral.
"Lizzo Invited to Perform at James Madison's Home After Playing Crystal Flute"@lizzo you've played the #CrystalFlute, now come visit #JamesMadison's home! https://t.co/Chz9zAUZrC via @TMZ @ProfJeffries @soledadobrien @HC_Richardson @jbf1755 @WBattleBaptiste @DaryleWilliams

— Madison's Montpelier (@JMMontpelier) October 3, 2022
Madison's flute has a colorful history.
Madison first received the flute in 1813 from the French flute maker Claude Laurent. It was almost destroyed in April 1814 by British forces invading the White House, but the instrument was saved and rescued by Dolly Madison.
[FREE REPORT: The State of Corporate Communications Survey 2022]
Lizzo had no immediate response to the invitation.
Why it matters: The James Madison house is following a public relations boom seen last week by The Library of Congress. These locations have successfully linked a historic flute to a pop star who is known for playing a flute as part of her performances. It's a brilliant way to bring history to life for a younger audience.
Uber using TikTok to share inspirational stories
Uber got a TikTok win this week by using power of storytelling to promote its Uber Eats service.
The ride-sharing service shared the story of Simon Vasquez, who worked his way up from a dishwasher to eventually become owner of Somos Oaxaca in Los Angeles.
"I was getting opportunities and kept climbing step by step and it gave me the opportunity to learn a little bit of everything. This is the one for me," he said.
@uber

Came for the tasty OaxacanFood, stayed for an inspiring chat with the owner 💚 @SomosOaxaca #ubereats
The video got 1.9 million views in the first five days after publication.
Why it matters: Uber's TikTok post is a good example of brands using personal stories to promote the business without directly mentioning the brand name. The storytelling brings a face to the restaurant choices on your phone. One technical note on the video: Brands need to be careful that their captions don't overlap. Since the Uber post had both Spanish and English subtitles, they sometimes overlapped, making it difficult to read, though the bilingual visibility is great.
Twitter and Elon Musk may be close to a deal again
It looks like talks between Twitter and Tesla CEO Elon Musk are close again on a deal for the social media network.
Bloomberg reported Tuesday afternoon that a deal is close to being done after Musk signed off Monday night on a deal to buy the social network for $54 a share.
Twitter finally weighs in: "We received the letter from the Musk parties which they have filed with the SEC. The intention of the Company is to close the transaction at $54.20 per share." – Twitter spokesperson

In other words, sounds like we got a deal (again)

— Kurt Wagner (@KurtWagner8) October 4, 2022
The drama with Twitter's potential sale to Tesla owner Elon Musk reads like a soap opera script. Keep an eye on the latest developments, but we won't believe that a deal is officially done when we see the final details and know both sides agree. That hasn't happened as of Wednesday morning.
Study tracks brands using Latina influencers
A new study shows a rise in the use of Latina influencers by companies, but concerns remain about representation.
SocialPubli  discovered in their study of 118 Latina influencers:
Two-thirds of Latina influencers feel underrepresented in influencer marketing campaigns.
Over half of Latina influencers (53.4%) do not think they are paid fairly for their influencer work, and 60.7% believe their ethnicity affects the rates they're offered for influencer campaigns.
98.3% of Latina influencers consider a brand's commitment to diversity and inclusion when deciding whether to collaborate with them.
Close to 60% of Latina influencers surveyed are full-time content creators, and about 20% of Latina influencers surveyed earn more than $50,000 from their influencer marketing work.
"As more brands seek to authentically connect with the Hispanic consumer, it's important to address this sentiment among Latina influencers and the need for more visibility and representation. Latinos are not only America's second fastest-growing minority group, they also boast the highest rate of entrepreneurship of any race in the U.S.," said Ismael El-Qudsi, CEO of SocialPubli.
Why it matters: It is good to see companies be mindful of diversity and inclusion when communicating their products and services. It only makes sense to represent the audience you are reaching out to in marketing campaigns. However, influencers of color need to be treated the same as their counterparts. The study brings up legitimate concerns that brands need to act on to achieve true diversity and inclusion efforts.
Instagram looking at allowing multiple links on user bios
Instagram is testing a feature which would allow users to add multiple links to their bios.
Several of the tests included a drop-down feature where users can add links to their bio.
No specific rollout date has been announced..
Why it matters: Added links on Instagram bios will give communicators more options to share different parts of the brand's story directly on the social network without having to use a third-party service. That convenience makes the app more attractive to users.
Chris Pugh is a staff writer for PR Daily. Follow him on Twitter and LinkedIn. Send story ideas to ChrisP@Ragan.com.
COMMENT
Tags: Lizzo