Lululemon tells consumers why the real thing is better than #dupes
Plus: More news you can use today.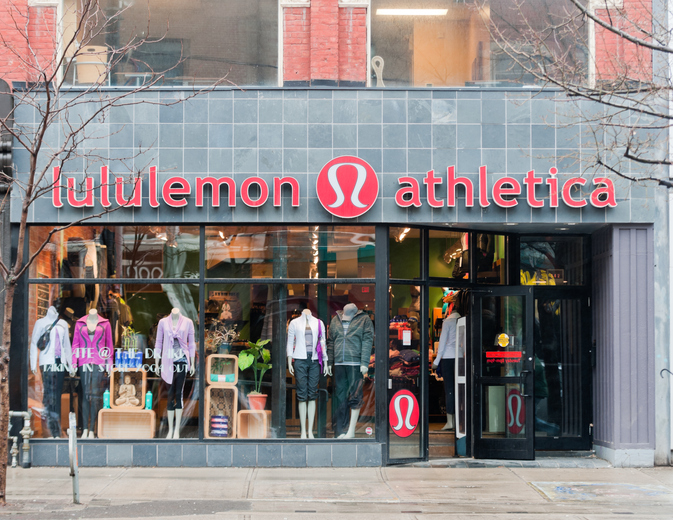 "If you love Lululemon then keep watching."
So starts a TikTok video posted by @watchingjess about finding the best "dupe" or duplicate version of Lululemon on Amazon. 
"These items I got right here from Amazon are literally exactly the same as my Lululemon Ebb To Streets (tank tops)," the TikTok influencer said while holding fake Lululemon apparel.
With scores of similar trending "#dupe" posts promoting Lululemon-esque items at a fraction of the cost, Lululemon is swaying consumers to buy the real thing, which can range around $50 to $150. The athleisure company promoted a first-of-its-kind of dupe swap in Los Angeles this past weekend to exchange fake Align Pants for the real ones, CNN reported. The brand recycled the off-brand leggings afterward.
The article explains:
Lulu has been "hyper aware" of dupe culture, its Chief Brand Officer Nikki Neuburger said in an interview with CNN Business. (The #lululemondupe tag has 180 million views alone, the company said.)

"We saw it as a really fun way to play into something that is a real part of our culture, but

in a way that really puts the focus back on the original," she said. The LA location was chosen strategically – it's a center for creators and content generation. 
Why it matters: "Trust us, no one is missing their dupes," Lululemon posted on TikTok during the hype event swap. 
Emily Wheaton replied under Lululemon's TikTok post, "Honestly a slay," and LoniB said, "Mad respect for this business." Natasha Hernandez commented, too: "This was so much fun!!!! So lucky LA was the first to ever have this!!!!! This was so fun!  
The brand's message reminds people that in a dupe-filled world, Lululemon is showing customers why they should "feel the difference" with its products while showing how the real thing is the only way to go.
Lululemon took a viral trend that could harm their bottom line and used it as an opportunity to shut down some of its competition. The brand also put in the minds of consumers that its knock-off items really belong in the recycling bin.
Lululemon took one of its more popular products wrote its own narrative by reminding others despite its price point, the real item makes all the difference.
In a LinkedIn post, Neuburger said, "Confidence, creativity and the appetite to have some fun with this cultural phenomenon is what it's all about."
Brands can't chase every duplicate or copycat who wants a fraction of a brand's shine. What a brand could do is ride the wave and address what's obviously happening, like what Lululemon did, and put a new spin on it while encouraging people to stick with the original. Copycats will always be there – how brands address the issue is what could sway people's minds and pocketbooks.
More top headlines:
·      Judge doesn't allow Trump to post on social media freely about his case regarding hush money.
·      Artificial intelligence might make scams tougher to identify.
·      Brands can't keep quiet on issues anymore.
Sherri Kolade is a writer at Ragan Communications. When she is not with her family, she enjoys watching Alfred Hitchcock-style films, reading and building an authentically curated life that includes more than occasionally finding something deliciously fried. Follow her on LinkedIn. Have a great PR story idea? Email her at sherrik@ragan.com. 
COMMENT
Tags: Lululemon