Making data part of your comms strategy, from OKCupid's Michael Kaye
We spoke with Michael Kaye, global head of communications at OkCupid, about how to better weave data into storytelling.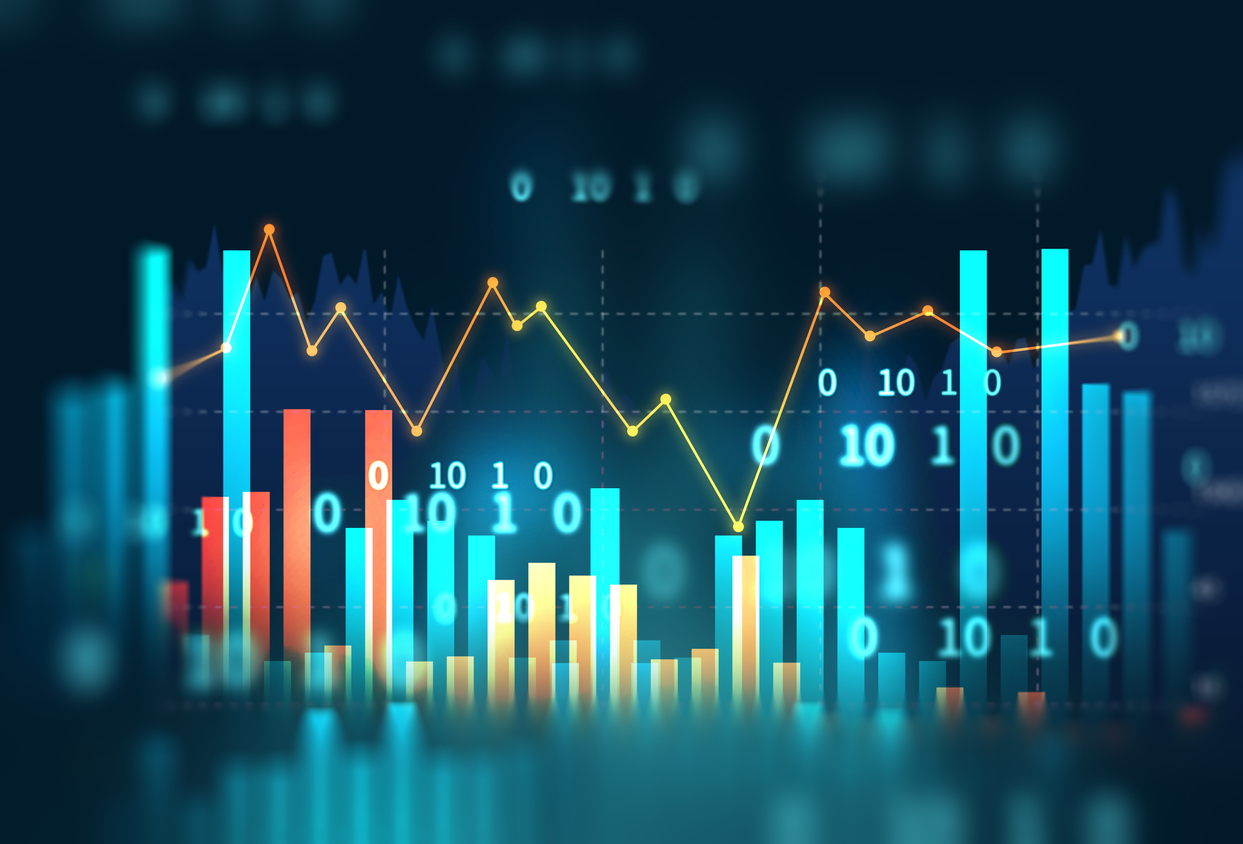 When you're working in communications, the main goal is always to get to the heart of the story. To that end, having supporting numbers that help you illustrate the point you're trying to make will always result in a fuller, more vivid picture.
Michael Kaye, Global Head of Communications at OkCupid, knows that even communicators who mainly work in words can use data strategically to create a fuller story and find new stories within the sea of numbers and responses. Ahead of Ragan's Future of Communications Conference this November, Kaye shared some of his thoughts on data in storytelling.
"For me, communications is just as much about strategy as it is about execution," Kaye said. "I like taking a hands-on approach. That includes how I think about data when it comes to telling the OkCupid story."
Building a relationship with your data team
Kaye relayed an anecdote about when he joined OkCupid in 2019. One of the first things he did upon joining the comms team of the global dating platform was sit down with the data and analytics team and learn how they work.
"After getting into the numbers with our data team, I spent months learning about the data and how it could be analyzed and used," said Kaye. "Now, I'm the one using that same data every day to support our marketing and communications efforts. In today's world, there's no workaround or excuse to not use the data we're provided. We need to find time for the data."
Rethinking what you consider data in your storytelling
Kaye urges communicators to remember that can come in all forms, not just an unending sea of confounding numbers. OkCupid obtains much of its data comes in the form of worded answers. When someone joins the platform, they answer a series of questions that matches them with potential dates based on the compatibility of the answers. Within these answers, Kaye finds his stories and determines how best to tell them.
"We're the only dating app in the world that connects people on in-app questions, so to start, that makes the data set I'm working with unique," he explained. These can range from questions about dating and relationships but also span across cultural, political, and other top-of-mind issues that are important to Gen Z and Millennial users. The responses to these questions are the inspiration behind the stories I pitch and tell." Kaye said.
When he dives into these answers, Kaye sorts through them by age, demographic, location, sexual orientation, and a number of other factors. In this way, he's able to determine behavioral patterns, cultural shifts, and other changes to the dating landscape that can be told through a data-based perspective.
This strategy ensured that over 70% of OkCupid's earned media coverage in the U.S. included data points from in-app questions.
"Data storytelling is how I manage to help OkCupid break through a really crowded marketplace," said Kaye. I consider us a true case study on how we can use data effectively, no matter how it manifests itself," Kaye said.
Deploy data to increase the value of your comms
For communicators, data can also be a valuable asset to shaping, honing and speaking about how our strategies drive and highlight measurable, positive business results.
"During the height of the pandemic, I used an outside source to show how I managed to grow our power and share of voice through data storytelling," said Kaye. "We then cross-referenced our significant press moments to see if there was a correlation with new downloads of the app. Yes, data is what we're using to inspire our communications and content, but we're also using data to prove how impactful our strategies are on the health of the business to our senior leadership."
While data can come in all different forms, Kaye's incorporation of data across all aspects of his communications strategy is a reminder that there's always a story within the data, whether external or internal. It's our job as communications professionals to tell it.
Catch Michael Kaye speaking about the future of data and analysis during his panel at Ragan's Future of Communications Conference on 11/2 in New York City. Register today!
COMMENT
One Response to "Making data part of your comms strategy, from OKCupid's Michael Kaye"
Ronald N Levy

says:

Cupid isn't stupid. This excellent wisdom from a top OK Cupid communicator: appeal not only to what people love but find ways to use data—numbers—to give your message added persuasiveness.

A key word used by Michael Kaye: STRATEGY. PR success rides not just on how skillfully we execute but also on how wisely we decide what to shoot for. His focus on "top-of-the-mind issues" can sharply increase bottom-line success.

It's appropriate to have a "Future of Communications" conference during a great city's mating season (which it usually is in New York). What will happen in the future rides on what we do now, and these brainy presenters offer insights that may bring PR success soon and substantially.

Don't miss the Statue of Liberty. It symbolizes what most Americans want urgently and what great PR communications show successfully how to get.