Meta issues blunt warning on performance and social networks are failing LGBTQ+ users
Also: The Boston Bruins appeal to teenage girls on TikTok with "The Summer I Turned Pretty" video.
The National Hockey League's Boston Bruins set hearts aflutter on TikTok this week by taking advantage of one player's resemblance to a current teen heartthrob.
The Bruins took note of one fan's comment that defensive player Jackson Edwards bears more than a passing resemblance to actor Christopher Briney, who portrays the brooding Conrad in "The Summer I Turned Pretty."
The TikTok shows Edwards sauntering down a hallway set to a soundtrack of Taylor Swift's "Mr. Perfectly Fine (Taylor's Version)." The video is a reference to the Prime Video series "The Summer I Turned Pretty," based on Jenny Han's novel of the same name.
Stay on top of pop culture, PR pros — a fan base of teenage girls holds just as much power (perhaps more) as an older demographic.
Here are today's other top stories:
Internal memo shows Meta preparing to phase out underperforming employees
A leaked memo from tech giant Meta shows an executive telling managers to identify and weed out "low performers" and employees who are "coasting."
In a report for The Information, Sylvia Varnham O'Regan writes that Meta's VP of Remote Presence and Engineering Maher Saba wrote in the memo that managers should "move to exit" employees who are unable to "get on track."
From The Information:
In a post to Meta's internal messaging system viewed by The Information, Saba, who has been with Meta for eight years, told managers to think about the value their team members bring to Meta. "If a direct report is coasting or a low performer, they are not who we need; they are failing this company," he said. "As a manager, you cannot allow someone to be net neutral or negative for Meta."
The memo comes after Meta CEO Mark Zuckerberg recently told employees on an internal call that "Realistically, there are probably a bunch of people at the company who shouldn't be here."
Why it matters: PR pros should know by now that all internal messaging should be treated as external messaging. Saba's memo to employees doesn't include any information about nuanced situations, like those with mental health accommodations or employees who are experiencing burnout. It's an example of questionable employer branding, especially for a tech company that has faced scrutiny before for how it treats its workforce.
---
MEASURED THOUGHTS
A new report from Pinterest reveals the success of the platform's recent ban on weight loss ads.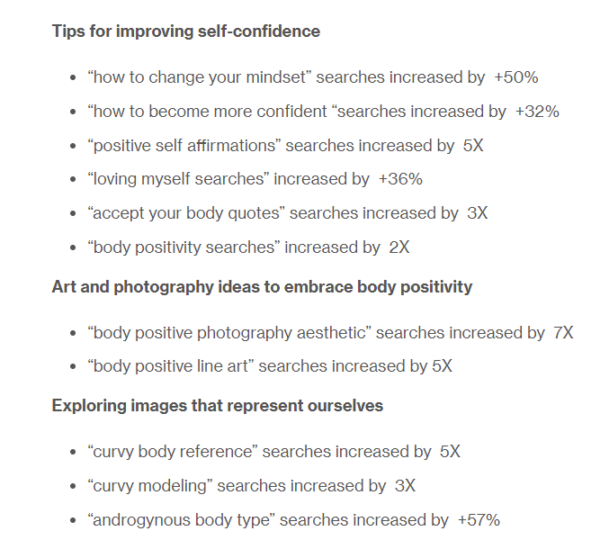 In July of 2021, the company announced it was banning ads that focused on weight loss and body shaming. Now, Pinterest says, it's seeing positive results from that ban.
"Our analysis of Pinner behavior around healthy living and healthy lifestyles revealed that global searches containing the search term 'weight loss' have decreased by 20% in May 2022 compared to July 2021," the company writes in a news release.
Sarah Bromma, Pinterest's head of policy, writes that the goal of the move was to make the website a safe and welcoming place for users.
"(A) year later, we are seeing a positive response from users, demonstrating the true impact such a policy can have on online behaviors and perceptions," she says in the release. "We will continue to support and protect our users from harmful information or content that does not align with our mission and values."
New GLAAD report gives low scores to social media companies
A new report from GLAAD gave failing grades to all of the major social media platforms when it comes to protections for LGBTQ+ users.
In a survey, 84% of LGBTQ adults said not enough protections are on social media to prevent discrimination, harassment or disinformation, according to the report. Additionally, 40% of LGBTQ adults, as well as 49% of transgender and nonbinary people, do not feel welcomed and safe on social media.
Facebook, Instagram, YouTube, Twitter and TikTok each scored below 50% on GLAAD's overall social media safety index, even though all of the platforms had previously committed to protecting LGBTQ+ users from online hate and harassment.
"Today's political and cultural landscapes demonstrate the real-life harmful effects of anti-LGBTQ rhetoric and misinformation online," GLAAD's President and CEO Sarah Kate Ellis told NPR. "The hate and harassment, as well as misinformation and flat-out lies about LGBTQ people, that go viral on social media are creating real-world dangers, from legislation that harms our community to the recent threats of violence at Pride gatherings."
Why it matters: Audiences want companies, especially tech and social media companies, to "walk the talk" when it comes to commitments on social issues. GLAAD's report reveals that when it comes to LGBTQ+ issues, these top social media companies are not doing so. It's a good reminder to PR pros that to make commitments stick, you have to take action to back up your promises.
COMMENT