Meta's metaverse struggles, YouTube's new account handles and more
Also: Memes elevate reach of Oklahoma government agency.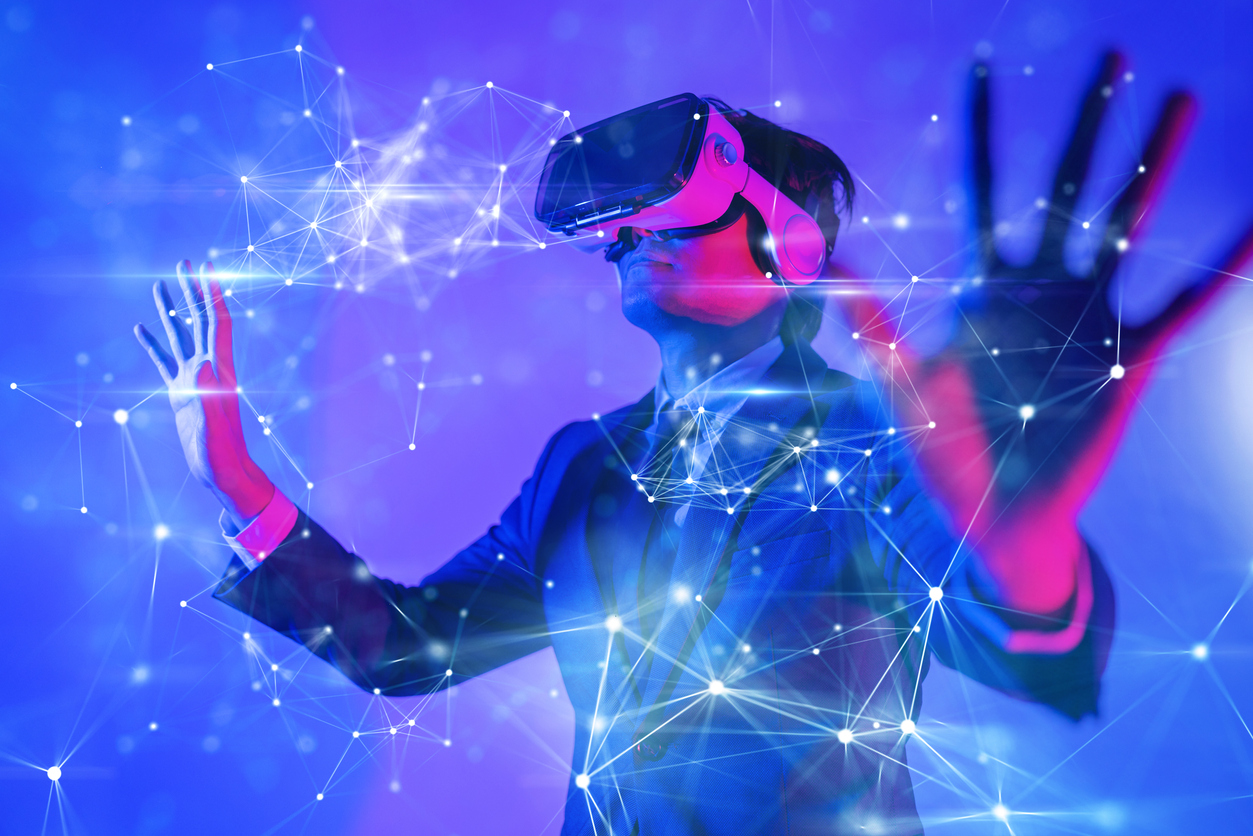 Reports say Meta's metaverse project is not doing well and its workers are growing more concerned about the project's future.
These developments come after the company spent billions of dollars and assigned thousands of workers to make Meta CEO Mark Zuckerberg's vision of the metaverse a reality.
The New York Times said in a Sunday article that executives have complained about the amount of money spent on the entire project.
In addition, other concerns were raised about the "quality lockdown" placed on the company's main virtual-reality venture, Horizon Worlds, after reports of bugs.
[VIRTUAL WORKSHOP SERIES: Measurement Certificate Course for Communicators]
This afternoon, the company is expected to unveil a new virtual reality headset along with other new metaverse features at a developer conference. It's a big event for the company, whose Facebook and Instagram brands have suffered recent losses from rival TikTok.
In addition, Apple's mobile operating system privacy changes have cost Meta billions in advertising revenue, and the company recently announced layoff plans.
Meta spokesperson Andy Stone said he believes the company is making progress here.
"Being a cynic about new and innovative technology is easy," Stone told the New York Times. "Actually building it is a lot harder — but that's what we're doing because we believe the metaverse is the future of computing."
The company is reaching out to brands with thoughts on how they can use the metaverse to  tell their stories .
Why it matters: The race to the metaverse continues, but it appears to be a bumpy ride. With issues with quality, use cases and more, brands should remain cautious and not put too many eggs in any one metaverse basket until they see which products seem to be viable technologically — and for users.
YouTube introduces account handles
YouTube is making it easier for brands and other creators to identify their channels on the social network with the introduction of account handles in addition to existing channel names.
Like Twitter, handles will be identified with @ before the channel name.
"Handles will appear on channel pages and Shorts, so they'll be instantly and consistently recognizable," YouTube said in a blog post announcing the move. "It'll soon be simpler and faster to mention each other in comments, community posts, video descriptions and more. For example, creators can be shouted out in a mention in comments or tagged in the title of a recent collab, helping them increase visibility and reach with new audiences."
YouTube said the handles will be gradually rolled out over the next month and accounts that have already been verified with Google will remain verified unless they change their channel name.
Why it matters: This is a win-win for brands and YouTube by establishing an easier way to identify brands on the site.
Right-wing social media sites small, but attract a loyal audience
A new Pew Research study suggests that right-leaning social media sites have built steady news-seeking audiences who say Facebook, Twitter and YouTube restrict what they are able to see and read.
The study audited BitChute, Gab, Gettr, Parler, Rumble, Telegram and Truth Social and analyzed prominent accounts and content across them.
Pew found that although fewer than one of every 10 Americans say they use the sites for news, most of the users said they are satisfied with their news experience, find the information to be mostly accurate and the discussions to be mostly friendly.
The study also found that most of the users on the sites (66%) identify as Republicans or lean toward the Republican Party.
Why it matters: Even though brands don't need to be on all social networks, smart public relations professionals need to have a good working knowledge of each network, its metrics and the audiences they reach. Some social networks reach certain brands, while others don't. Understanding the full playing field is important to communicators and the brands they represent.
It's also important to understand some of the risks in these new arenas: The Pew survey found 15% of prominent accounts on these sites have been banned or demonetized elsewhere on social media— which could mean a minefield for brands seeking influencers.
The Oklahoma Department of Wildlife Conservation getting creative to share its message
The Oklahoma Department of Wildlife Conservation is using creative ways to respond to a cultural issue while making it fun and keeping it true to its brand.
For example, the group had a weekend post poking fun at those worried about drugs being inserted into candy to give to trick-or-treaters on Halloween night by telling warning users about those who may shove invasive silver carp into Milky Ways.
Be diligent and check your child's candy this year, just found an invasive silver carp shoved inside a Milky Way. No words. pic.twitter.com/4lxTErtQsX

— Oklahoma Department of Wildlife Conservation (@OKWildlifeDept) October 10, 2022
The governmental agency has also previously gone viral with a tweet reminding people not to bring mountain lions indoors, which is helpful to all of us. It's an example of how even small, obscure organizations can expand their reach with a sense of humor.
Chris Pugh is a staff writer for PR Daily. Follow him on Twitter and LinkedIn. Send story ideas to ChrisP@Ragan.com.
COMMENT
2 Responses to "Meta's metaverse struggles, YouTube's new account handles and more"
Ronald N Levy

says:

What have they done for us lately? That's what the public asks in effect about all major companies hoping for public support.

If companies keep talking about what they are trying to sell, not also what they are generously doing for the public free, it's not as big a turn on. But if a company says we're giving a billion dollar research center to protect the public against heart disease, cancer and infectious diseases, will 100 million or more Americans figure this is one hell of a good company trying to protect my life and my family? May sales rise a LOT?

What has Meta done for you personally? If Meta PR gets you to know the answer, are you more likely to become a Meta fan?

Look at what Meta has been losing—a billion on this and several billion on that. If Meta does more for the public, may the public do a LOT more for Meta, BILLIONS more than if a billion is not donated by Meta wisely or at all?

The public has power. Can Meta use Meta's PR power to turn the public's power into cash?

Ronald N Levy

says:

Look at this from the viewpoint of Washington's political leaders.

If Meta or another company donates to a major New York hospital a billion dollar 20-story research center to try reducing American deaths by millions a year from heart disease, cancer or infectious diseases like Covid—and if the company pledges $50 million a year for operating expenses—would even 10% of Washington political leaders favor legislative or Department of Justice action that could cost the company a billion or even a quarter billion?

If the job of real world PR leadership is to do what WORKS, and what can make or save a company literally billions a year, should NYU Langone, NY-Presbyterian Weill Cornell Medical Center or Memorial Sloan Kettering Cancer Center leaders be getting a shiny new research building?

When there's worldwide media coverage at launch, plus AGAIN every 3 months worldwide to report progress, may the responsible PR executive bring his firm over $10 billion in new business–$10 BILLION—from firms who say give US a proposal for a program like that?
Tags: alternative news sites, Meta, metaverse, Twitter, YouTube