The Daily Scoop: Meta's past sins are hurting its new LLM in Washington
Plus: TikTok combats hate content amidst Israel-Hamas war, Netflix wants to win over more gamers.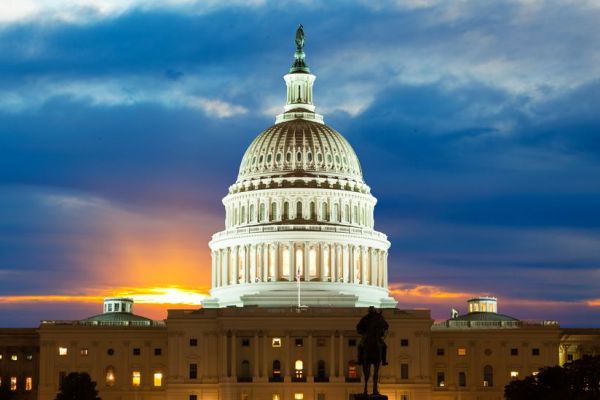 Meta's got an image problem.
The tech giant has taken a hit reputationally, causing some in Washington, D.C. to avoid using Llama 2, Meta's latest open source large language model, CNBC reported.
"Mark Zuckerberg is, just like Elon, a bit of a lightning rod when it comes to political technology," Taka Ariga, the Government Accountability Office's chief data scientist,  told CNBC.
CNBC reported that Meta has seen its reputation decline for a variety of missteps both real (privacy scandals and antitrust investigations) and perceived (accusations that Facebook suppresses the voices of conservatives).
Meta wants to move past the controversy and keep all eyes on Llama 2.
"We know that while AI has brought huge advances to society, it also comes with risk," a Meta spokesperson said, CNBC reported. "Meta is committed to building responsibly and we are providing a number of resources like our responsible use guide to help those who use Llama 2 do so."
Why it matters:
If a brand's reputation takes a hit, it can be hard to crawl out from under others' negative perceptions. Even years down the line, reputational damage can impact a brand.
Meta's past sins could have disastrous effects. As a result, that means Llama 2 could continue to be overlooked by people like Ariga who don't want to be associated with the controversial company.
Meta's trying to push back on its negative image by rebuilding trust. The brand is striving to win the approval of Washington's tech movers and shakers by addressing how the company is reliable and trustworthy.
Will it work?
Even with Meta's promises, the brand has to rise above its reputational challenges and distance itself from scandals, censorship allegations and investigations.
Addressing controversy is never easy, especially around the debut of a new product or campaign.
Be transparent and honest about past mistakes and share what's changed.
Expect skepticism and pushback and above all, be patient. The reputational damage didn't happen in a day and it won't be repaired in one, either.
Editor's Top Picks:
TikTok is removing hate-filled content on its platform, CNN reported. In the wake of the Israel-Hamas war and a European Union warning to social media platforms, TikTok said Sunday it is debuting a command center where worldwide safety experts will help improve online safety. The platform is using better software to find and delete inappropriate, violent posts more quickly. It's also bringing on even more Hebrew and Arabic speakers to moderate. "We have a zero-tolerance policy for content praising violent and hateful organizations and individuals," TikTok stated.
If you didn't know Netflix has video games, you're not alone. While they've had a mobile gaming strategy for some time, they're now looking to get more hardcore with gamers who play on PCs or on their TV screens, Specifically, it's hoping to translate its popular shows – think "Squid Game" and "Wednesday," among others – to the gaming space. It's all part of a bid to stay relevant amid the crowded streaming market, using IP they already have in their catalogue.
Ford Motor Executive Chair Bill Ford spoke recently in Michigan to stakeholders about the weeks-long United Auto Workers' strike, the Wall Street Journal reported. Ford said that the prolonged strike is causing issues and tough decisions might have to be made regarding job cuts. "We are at a crossroads," Ford said, per WSJ. Ford said that the union's demands for more money and better retirement options could hurt the automaker. The year of strikes continues, causing widespread upheaval and controversy — tread lightly.
Sherri Kolade is a writer at PR Daily. When she is not with her family, she enjoys watching old films, reading and building an authentically curated life. This includes, more than occasionally, finding something deliciously fried. Follow her on LinkedIn. Have a great PR story idea? Email her at sherrik@ragan.com.
COMMENT