Michelob ULTRA supports women's sports, cannabis grower fined over video and more   
Plus: T-Mobile expands brand.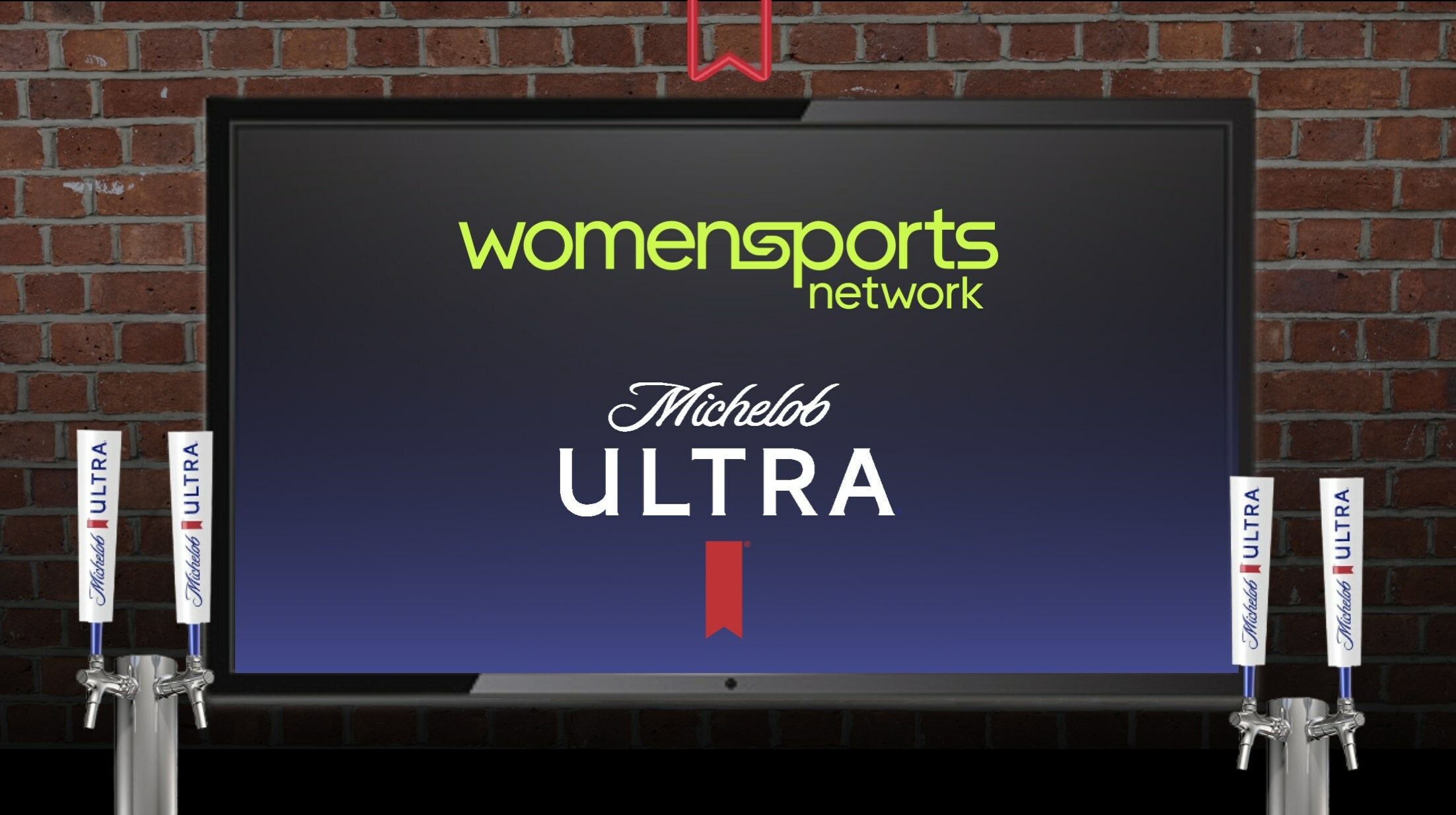 Women's Sports Network and Michelob ULTRA recently joined forces to boost women's sports.   
According to a release posted on  PR Newswire, Michelob ULTRA will be the first sponsor and "official beer" of the 24/7 free sports network.   
The two brands joining forces are to give more exposure to women's sports and to close the gap in media coverage, according to the press release.   
Michelob ULTRA will use the Women's Sports Network Studio to create franchise properties that "spotlight the brand's impact in women's sports and highlight stories of female athletes" in this yearlong deal.   
FAST Studios CEO Stuart McLean emphasized the partnership's importance.   
"This is a pivotal moment in the journey of Women's Sports Network, to align with a brand like Michelob ULTRA with such a rich history in supporting women's sports. When we launched the network as a FAST Channel last year, we envisioned working with Michelob ULTRA and together bringing women's sports programming directly to the fans for free."  
"Michelob ULTRA believes women's sports fans everywhere deserve an equal experience," said Ricardo Marques, vice president of Marketing at Michelob ULTRA.   
Why it matters:   
Marques hit the nail on the head by explaining the importance of focusing on gender equality in a field that has long neglected the accomplishments of women. This partnership puts Michelob in a position to reach an underserved, highly engaged audience that will appreciate the support – and maybe pick up an ULTRA while they watch a game. 
Qualtrics XM DE&I report shows company's diversity priorities
A 2022 End of the Year DEI Report from Qualtrics XM reveals a companywide snapshot that employees care about developing more impactful strides in the space of diversity, equity and inclusion in the workplace. The report also details goals of renewing and expanding their Racial Equity Commitments for 2023 by investing in initiatives "aligned to representation, partnerships and skills development." The report shows that at least 50% of all Qualtrics employees belong to an employee resource group. Other figures show that nearly 70% of managers and all company executives have recently completed inclusive leadership coaching.   
Farren Roper, head of Diversity, Equity and Inclusion at Qualtrics, said in the report that creating an inclusive culture where their employees feel connected is "essential."   
"We are also taking action to understand and close gaps in our employee levels of Inclusion and Belonging and using our own employee experience technology to listen and drive action," Roper said.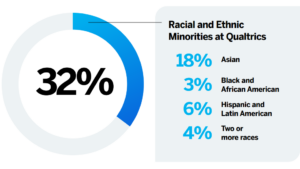 Qualtrics also note that they have "plenty of progress to make globally," however in the United States they are making great strides.    
"Almost a third of our workforce by the end of 2022 was made up of racial and ethnic minorities," according to the report. "We continue to invest in new initiatives to increase this number, including talent acquisition and building long-term external partnerships with third-party organizations."   
Why it matters: Publicly releasing DE&I data is a vital way of showing openness and trust. It allows consumers to support organizations who value diversity while also rolling out the welcome mat to prospective employees, while also being honest about room for improvement.    
T-Mobile to purchase Turbocharge Mint Mobile, Ultra Mobile   
T‑Mobile made big moves by acquiring soon Turbocharge Mint Mobile and Ultra Mobile, according to a recent company announcement.     
T-Mobile will soon be over the respective brands' sales, marketing, digital and service operations, and will tap into its supplier relationships and distribution scale to assist the brands to "grow and offer competitive pricing" along with broader device inventory to more American consumers, per the article.    
Mint Owner Ryan Reynolds will remain part of the creative arm, the story adds. In Reynolds' punchy announcement on social media, he shares the good news in his own offbeat way.   
"I only want the best for Mint Mobile customers. Think I've found it." He says of the brand deal announcement, which garnered thousands of views.    
I only want the best for Mint Mobile customers. Think I've found it. pic.twitter.com/nSNmGKLmN2

— Ryan Reynolds (@VancityReynolds) March 15, 2023
The announcement video featuring Reynolds and T-Mobile CEO Mike Sievert initially shows Sievert against a T-Mobile pink background, which instantly turns to green after he talks about acquiring Mint Mobile.  
"We are so happy to have you Ryan and the whole Mint team join the T-Mobile family," Sievert says.  
Without missing a beat, Reynolds jokingly disagreed.   
"Family is the place for misdirected hopes and dreams. I'm hoping this will be much better than that."
The duo hug it out in the end.    
Why it matters: It's nice to see that the dry humor of Mint Mobile will continue to be at the forefront of its creative communications strategy. For brands undergoing acquisitions or mergers, leveraging the best of brands highlights the importance also of keeping good things going.    
Vermont cannabis grower penalized for IG post   
A Vermont-based cannabis grower got in trouble with the law after posting an illegal marijuana delivery.   
Devon Deyhle, of Tall Truck, an indoor cultivation facility, was fined $20,000 for delivering marijuana to an unlicensed marijuana store in New York and posting the transaction on Instagram, according to VTDigger.   
The Vermont Cannabis Control Board fined Deyhle for delivering over the border to an unlicensed store, "both of which are illegal," according to the article.   
In the now-deleted video, Deyhle steps out of a vehicle and goes inside a storefront in Manhattan that was not "licensed to sell adult recreational retail cannabis" according to the article.   
"It was basically a spot where you could go and buy your cannabis and then it had a smoking lounge out back," Deyhle said of the now-deleted post.  
"It was pretty much a publicity stunt about me potentially opening up the market in New York City for Tall Truck," Deyhle said in the article of the December recording. "I guess I pushed the limits a little bit."   
He added that the "great, great video" in the end "wasn't worth it."    
Why it matters: Creating social media posts in a highly regulated industry is a big challenge. You want to have fun and reach audiences, but as Deyhle found out, you have to stay on the right side of the laws that govern your industry. On a positive note, the cannabis grower owned his mistake and his very public, but valuable lesson, will more than likely never be repeated.   
Sherri Kolade is a writer at Ragan Communications. In her spare time when she is not with family, she enjoys watching Alfred Hitchcock-style films, reading, and building an authentically curated life that includes occasionally finding something deliciously fried.    
Follow her on LinkedIn.    
COMMENT