Microsoft nixes facial recognition, NHL debuts ASL interpreter and how Americans feel about gas companies' ESG promises
Also: Doritos pledges $5 million to Black Changemakers program.
Hello, communicators:
Doritos is investing $5 million to fund and promote an initiative that spotlights Black activists who are making a difference in their communities.
Working with actress Edo Nwodim, Doritos SOLID BLACK will make donations to five nonprofits supporting Black changemakers and promote the initiative through limited-edition packaging for its popular chips.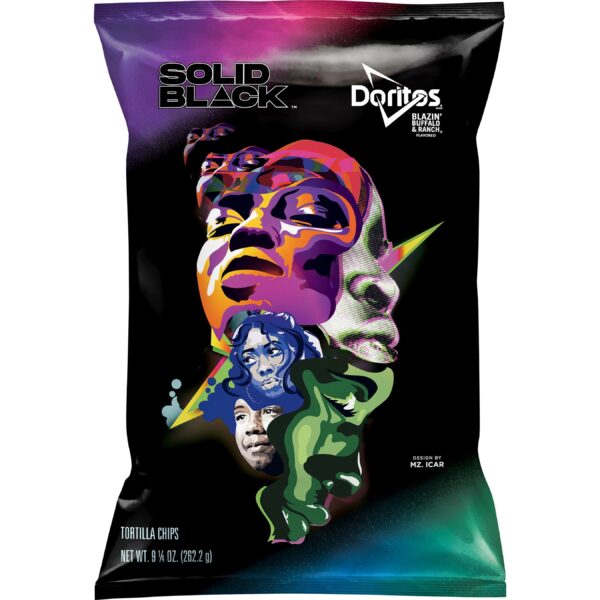 "We're inspired by the unique ways this year's Changemakers are using innovation and boldness to drive culture and give back to their communities," said Stacy Taffet, senior vice president of marketing with Frito-Lay North America, in a press release. "As a brand that believes in supporting bold self-expression, Doritos is proud to continue to grow the SOLID BLACK initiative and provide a platform and resources for our next class of Changemakers."
It's a good example of partnering with celebrity spokespeople and making packaging adjustments to promote your company's value-related actions.
Here are today's other top stories:
Microsoft to do away with facial recognition tools
Tech giant Microsoft announced this week it will remove facial recognition tools from its artificial intelligence service, following criticism of facial recognition as a whole.
The New York Times reports that the changes are a part of Microsoft's "Responsible AI Standard," a treatise that outlines ethical restrictions on AI.
The Times reports:
The age and gender analysis tools being eliminated — along with other tools to detect facial attributes such as hair and smile — could be useful to interpret visual images for blind or low-vision people, for example, but the company decided it was problematic to make the profiling tools generally available to the public, [Natasha Crampton, Microsoft's chief responsible A.I. officer] said.
"We're taking concrete steps to live up to our A.I. principles," Crampton told the Times. "It's going to be a huge journey."
Why it matters: As research shows, most Americans are concerned about the power and influence that tech companies wield. Microsoft's move shows the company's commitment to listening to its audiences and provides a good example for PR pros looking to make a significant difference using their organizations' value-driven commitments.
---
MEASURED THOUGHTS
A new report from Morning Consult reveals the importance of oil and gas companies' ESG commitments to the American public.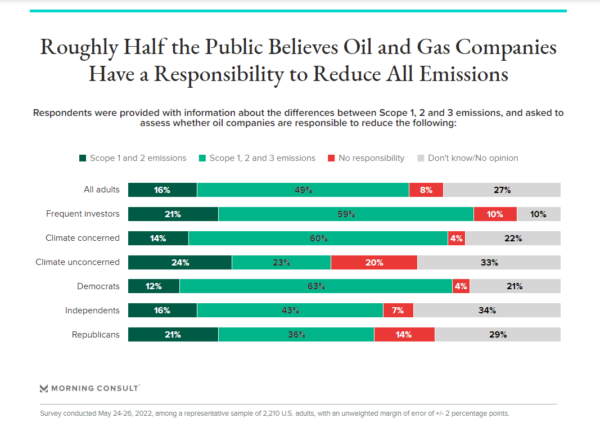 Sixty-five percent of all U.S. adults polled say they believe oil companies are responsible for reducing some kind of emissions, while an even higher percentage of frequent investors (80%) say the same.
However, as Morning Consult notes, oil and gas companies have been slow to take action on reducing emissions:
Predictably, every oil company that faced a climate resolution issued guidance to vote against it. More surprisingly was that Exxon's board of directors this year included three new members who were appointed after investment firm Engine No. 1 pushed for replacing Exxon's members, citing concerns with the company's decarbonization strategy, among other things.
It's a good reminder that just talking the talk won't cut it — eventually, consumers will see that you're not making good on your value-related commitment.
Read more from the Morning Consult report here.
The NHL brings in sign language interpreter for press conference
The National Hockey League took a big step toward its DEI commitments this week: The league brought in a sign language interpreter to translate NHL Commissioner Gary Bettman's annual State of the League speech.
As the Associated Press reports, "this represented the NHL's biggest step yet to make the stories around hockey available to the deaf and hard of hearing community."
"What they emphasized to us is that a lot of what you can see in gameplay is easy to capture, but a lot of the sort of commentary and the business of the game, the culture of the game — the off-ice stuff — is often what gets lost because it's less visual," said Melissa Parnagian, NHL manager of growth strategies and social impact, in a statement to the Associated Press. "The commissioner's address is one of those big moments where you start to hear about where the game's going, all that off ice context, and we figured that was a good moment to really have this moment for accessibility and something we hope to build on."
Why it matters: In debuting the interpreter at a big event — which takes place during the Stanley Cup Final — the NHL was able to get more media attention for its move toward diversity and inclusivity. In essence, it newsjacked its own event. It's a great example of harnessing the power of media coverage for your organization's DEI commitments.
COMMENT