Montana lawmakers sign statewide TikTok ban, Playboy revamps image and more  
Plus: Google scrambles on AI.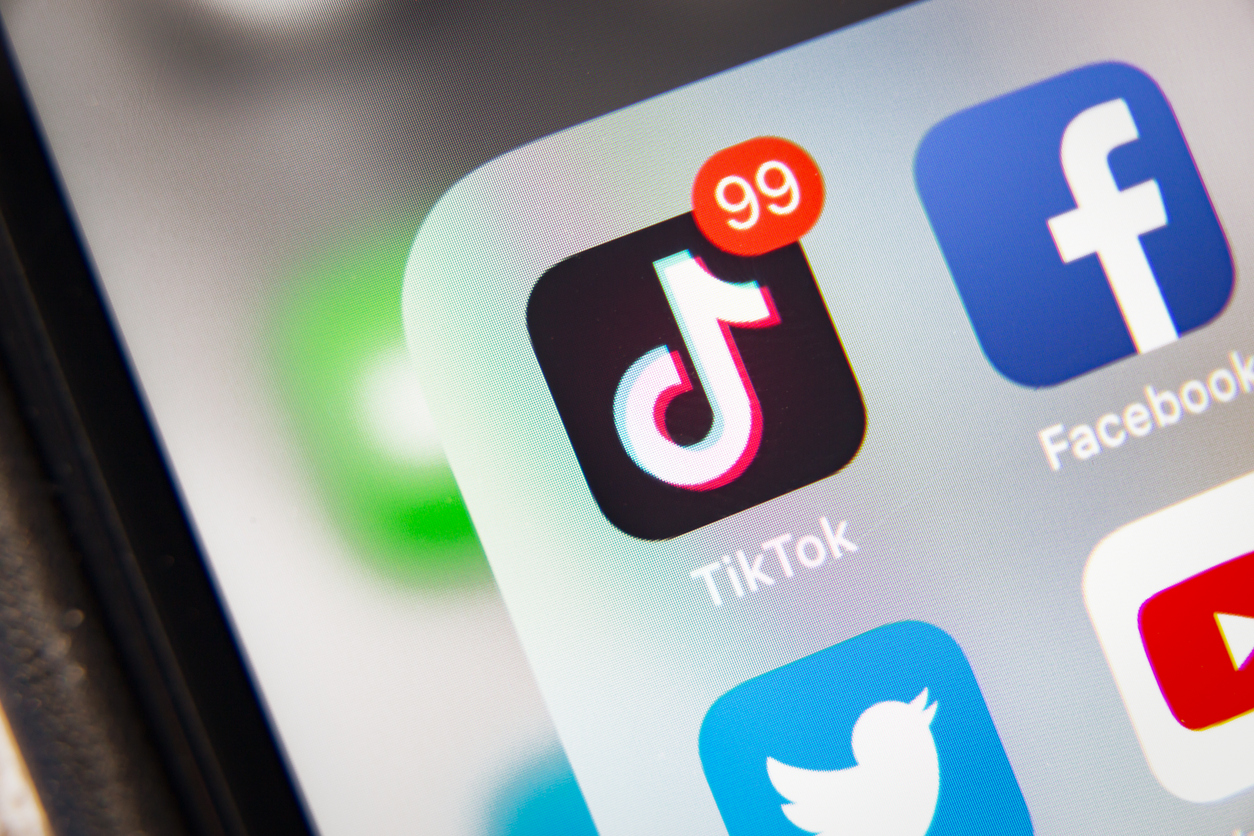 Late last week, Montana lawmakers approved an unprecedented bill to ban TikTok across the state, the Wall Street Journal reported.  
The Montana House voted 54-43 to send the bill to Gov. Greg Gianforte. Gianforte has not yet announced his intention on the bill, but he has already banned TikTok on government-issued devices and encouraged the state university to do likewise, the article reported. 
The ban would go into effect in January and would stop the popular app from being used in the state, per the article. A hefty $10,000 fine would be incurred for any violators who illegally use the app; enforcement is yet to be determined.  
"The bill's authors ahead of the vote said they expect legal challenges that could ultimately reach the U.S. Supreme Court should Mr. Gianforte sign the legislation," the article said. "Critics including the American Civil Liberties Union said the bill amounts to censorship and violates free-speech rights protected under the First Amendment."  
A TikTok spokesperson said in the article that the company plans to, "Continue to fight for TikTok users and creators in Montana whose livelihoods and First Amendment rights are threatened by this egregious government overreach."  
Why it matters: The hypotheticals are suddenly very real. While there are innumerable legal challenges before this becomes real, this should be a wake-up call for every organization that uses TikTok. Start directing users to other platforms now – and if you don't yet know what platforms you'll migrate to, get that Plan B in order today. Don't wait.  
Millennials have higher trust of corporations  
The public, for the most part, has greater trust in institutions like Congress and Hollywood.  
In the recent report, Morning Consult tracked U.S. adults' trust in 18 major institutions, including Wall Street, Silicon Valley and the news media.  
Some takeaways include that millennials have the highest levels of trust in all of the 18 corporate institutions, per the survey, while adult Gen Zers have the lowest trust levels.  
Gen Z ranks at 23% for corporate trust in comparison to 37% Gen Xers, 43% for Baby Boomers and 48% for Millennials. By political party, 48% of Democrats to 38% of Republicans trust corporate America.  
Why it matters: Corporations have the favor of nearly half of Millennials in their back pocket. However, it's still time to do some serious work to woo the remainder of Millennials, along with Gen Zers, Gen Xers and Baby Boomers who are having a bit of a harder time coming around. Corporations need to push out messages that amplify why their brand is trustworthy. Whether you're a longtime operation or you just got to the party, let others know how you're showing up in that space to better earn the public's trust.  
Google scurries to catch up on AI – and could change search forever 
Google might not be the top search dog for long, especially with the integration of AI at competitor Microsoft's Bing, the New York Times reported.  
"For years, Bing had been a search engine also-ran. But it became a lot more interesting to industry insiders when it recently added new artificial intelligence technology," per the article.   
Google is working quickly to create a brand-new search engine while improving its existing product with A.I. features, according to internal documents reviewed by the New York Times.  
"The new features, under the project name Magi, are being created by designers, engineers and executives working in so-called sprint rooms to tweak and test the latest versions," according to the article. "The new search engine would offer users a far more personalized experience than the company's current service, attempting to anticipate users' needs."  
Lara Levin, a Google spokeswoman, said in a statement in the article that "not every brainstorm deck or product idea leads to a launch, but as we've said before, we're excited about bringing new A.I.-powered features to search, and will share more details soon."  
Why it matters: Countless people use Google's search engine daily to find their favorite restaurant, read a review or get clarity on important matters. Any changes to this would be big. Surprisingly, it seems Google was caught flat-footed by AI progress – it didn't create its own task force until after ChatGPT was demoed in November.  
To stay on top, you have to stay one step ahead. 
Playboy works to revamp its image 
Playboy is a different kind of bunny these days, CNN reported.  
It made a big move to save its brand by rebranding after Hugh Hefner's death.  
The brand also is no longer connected with the Hefner family and plans to center the company's legacy around sex positivity and free expression, per the article. 
Hefner, the company's founder, had a sketchy past that could have seen a #MeToo reckoning, had he lived longer. After his death, the company made changes such as providing more offerings beyond the male gaze and letting more women be stakeholders too, CNN reported.    
Playboy is now working to be a safe space where self-expression and inclusive behavior strikes a chord with today's generation of readers.  
"Playboy is now in a post-Hefner era, where the imagery of women found within old issues of Playboy can serve as inspiration for others to enjoy their own sexuality," the article said. Today, 80% of the Playboy staff identifies as women, and the motto has changed from "Entertainment for Men" to "Pleasure for All," CNN reported 
Why it matters: Playboy made the right choice by expanding their brand to have broader appeal while promoting sexual freedom in a way that aligns with the values people have today. Thinking about reframing your brand to connect more with core audiences today could be a huge step in the right direction.   
Sherri Kolade is a writer at Ragan Communications. When she is not with her family, she enjoys watching Alfred Hitchcock-style films, reading and building an authentically curated life that includes more than occasionally finding something deliciously fried. Follow her on LinkedIn. Have a great PR-related story idea? Email her at sherrik@ragan.com. 
COMMENT
One Response to "Montana lawmakers sign statewide TikTok ban, Playboy revamps image and more  "
Ronald N Levy

says:

What America needs may be more communication, not less. Should we use our communication skills to not only help the rich get richer but also to reduce carrying weapons that may get used following a school fight, road rage or booze-fueled anger?

Some people may think carrying a weapon makes them safer or stronger-looking. But look at our effect if we get stars of sports, entertainment and government to back these "our power" messages:

.1. Carrying a gun is not bravery but is stupidity because there may be a 50-50 chance of losing a gunfight, your life or your freedom.

.2. The more you like sex, the more eagerly you'll want to stay out of jail
where prisoners can endure rapes and beatings for ten years or more. (Does this reality give people more reason not to flash weapons?)

.3. Shooting helpless people in a schoolyard or shopping center gets the public to think less of what the shooter believes in, not more.

.4. People say "crime doesn't pay" but we know it can pay lavishly so we should have the nerve to call the cops at least anonymously to report bad guys.

Perhaps with gun control and non-violence we have to not just tell it but sell it. PR may do this better not by reducing communications but by increasing them. If you're happy and you know it, clap your hands for the good guys. But if you're sometimes unhappy because of lawbreakers, help get the bad guys locked away in prisons.

Sherri Kolade, clearly a top-of-the-class writer like Allison Carter and that editor who enjoys "a good pint," says it convincingly: "Whether you're a long term operation or just got to the party, let others know how you're showing up in that space to better earn the public's trust."
Tags: Montana