More big tech layoffs, how influencers scooped the media on FTX and more
Plus: Everyone's Googling TikTok songs.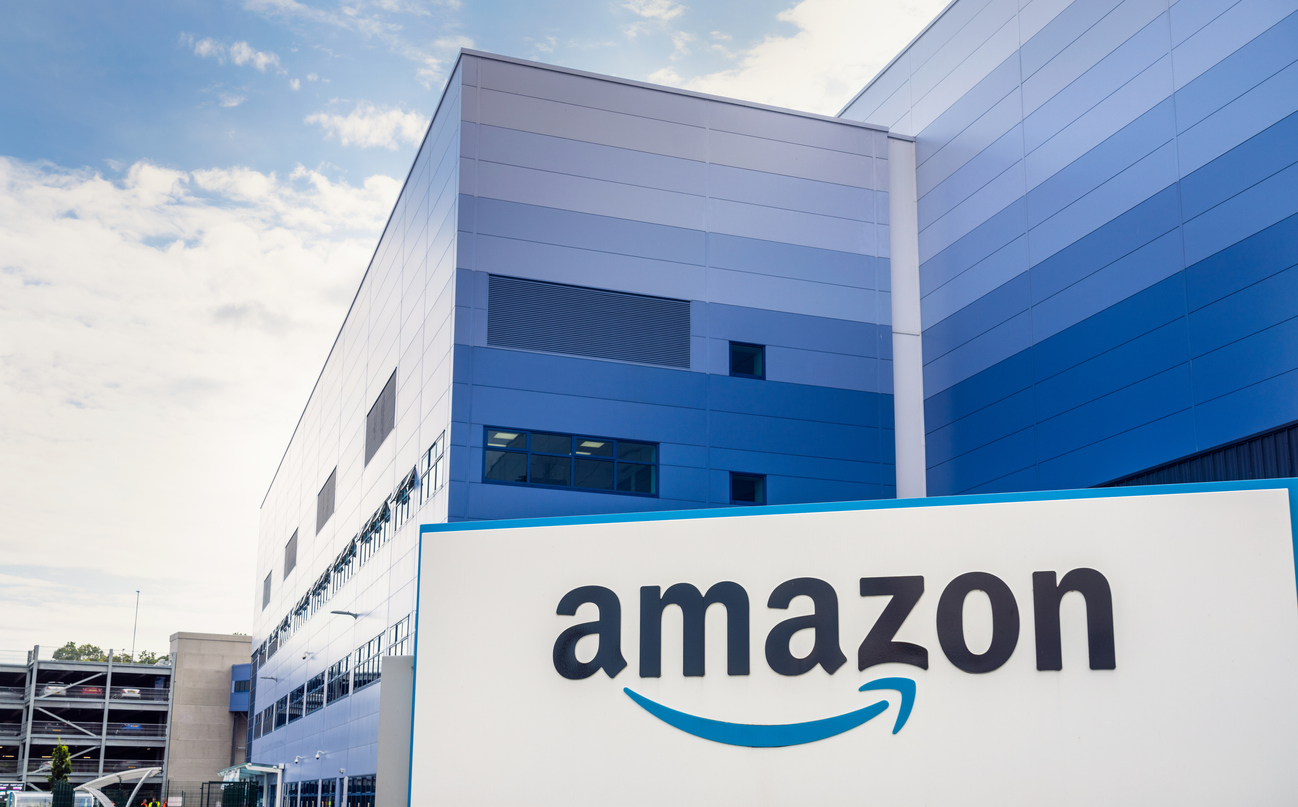 More massive layoffs are rocking tech world, including two of its brightest stars.
Salesforce and Amazon both announced largescale layoffs Wednesday — 10% of total staff for Salesforce and 6% of corporate staff for Amazon, according to reports.
That's a total of approximately 28,000 workers combined.
In a now familiar story, both organizations hired heavily during the pandemic and Salesforce's connectivity software and Amazon's home shopping appealed to consumers with nowhere to go and nothing to do.
"We hired too many people leading into this economic downturn we're now facing, and I take responsibility for that," Salesforce CEO Marc Benioff said in the layoff announcement, obtained by the New York Times. Coupled with overall economic conditions, including high interest rates and inflation, and it's a challenging environment across tech. Other firms, from Meta to Lyft, have also had layoffs, per the New York Times.
Why it matters: While these cuts at such large, successful companies are devastating for those affected, the overall job market remains red hot. In fact, a better-than-expected December payroll report saw the country add 100,000 more jobs than anticipated.
The bottom line here is to expect the unexpected. This economy is strange and unpredictable. It is not affecting all industries equally. Be on your toes — personally and professionally.
How online creators scooped the media on FTX collapse
The allegedly criminal dealings of disgraced crypto king Sam Bankman-Fried have been major news. But according to a new Washington Post article,  legacy media lagged far behind influencers and citizen journalists.
While the social mediasphere has long done reporting on celebrities, influencers and true crime, it's newer for them to dive into the business world, according to the article.
"The traditional media is slower than distributed citizen reporting," said the founder and head writer of Doomberg, who spoke on the condition that he be referred to only as "Doomberg" to protect his brand. "Crypto is characterized as a hostility to the system, so to the extent that a news outlet is considered part of the system, it's going to have a high degree of distrust."
Independent outlets like his, however, can publish at a speed a traditional publisher can't rival. "If you think about editorial rigidity, there's necessarily a trade-off with speed," he said. "Our objective is to have as much of a filter as we need only to publish things we know are true, but fast enough that we can get a story out."
Why it matters: The definition of media continues to shift and change. Getting in front of the right audience no longer means just getting ink in Bloomberg or the Wall Street Journal. But use caution — not all these citizen journalists adhere to the same standards as traditional media. Be wary, do your research and engage where it makes sense.
Meta fined more than $400 million for European privacy violations
The parent company of Instagram and Facebook is facing stiff fines for 2018 violations of the European Union's rules on personalized and targeted ads.  Axios reported the violations included:
Facebook and Instagram had users accept terms of service that effectively forced users to agree to new terms and conditions that allowed their data to be used for personalized ads if they wanted to continue using their accounts, the regulator said.
The DPC said that the language made it so "users had insufficient clarity as to what processing operations were being carried out on their personal data."
The GDPR bans businesses from keeping personal information without permission from an EU citizen.
However, Meta denies the claims, saying ""It would be highly unusual for a social media service not to be tailored to the individual user" and insisting it will continue to provide the service.
Why it matters: Data privacy is becoming an increasingly hot-button topic, especially in the EU, with its more robust protections. Be sure you're respecting both local laws and customer sentiment as you handle these sensitive details.
Everyone is Googling TikTok songs
Google released a year-end list of the most Googled terms, from movies to TV shows and sports teams. But if you look at the songs list, you'll find one common denominator: They all went viral on TikTok, as Insider points out.
The top songs were:
Cast, 'We Don't Talk About Bruno' (from 'Encanto').
Jessica Darrow, 'Surface Pressure' (from 'Encanto').
Duke & Jones and Louis Theroux, 'Jiggle Jiggle.'
Sam Smith ft. Kim Petras, 'Unholy.'
Harry Styles, 'As It Was.'
Now, you'd be right for pointing out two of those songs were from a very popular Disney movie. However, that movie was released in 2021 — but the songs went viral in 2022.
Why it matters: TikTok is increasingly leading culture. It influences what people listen to on the platform and off it as well. Make sure you at least have an eye on this platform, if not a presence, so you can stay in touch with what matters to an increasingly broad swath of users.
Allison Carter is executive editor of PR Daily. Follow her on Twitter or LinkedIn.
COMMENT
One Response to "More big tech layoffs, how influencers scooped the media on FTX and more"
Ronald N Levy

says:

Allison Carter is so right about why it matters and as she says we should "expect the unexpected." Some of those still to be cut could be us!

Ask not for whom the bell tolls, it is written. It may toll for thee and me.
Fortunately, we may be safer if we help management recognize the peril of widespread resentment over "why are the bosses still employed but many of us are not?"

Fortunately, PR can help increase awareness that management is eager for the job cuts to be reversed and the laid off to be rehired. Management not only wants this ("we treasure every employee" can be emphasized) but is doing things we can communicate to make rehires come sooner.

"What's in this for us" the public asks when there is a public controversy,
and management silently asks the same thing when deciding who to cut and who to keep. So a PR job is safer, as is the company, when bad times help make it a good time to communicate some of what management is doing to bring back a reality that happy days are here again.

It's not only what we say but what we do. The economy is creating questions of who shall live and who shall die, who shall prosper and who shall fall by the wayside. Now is an especially good time for our taking PR courses, going to PR conferences and making PR suggestions that help management see that "this one is an eager asset."