MP&F Strategic Communications' Jennifer Brantley on what's next in 2022
The managing partner for the Nashville, Tennessee agency shares about her career so far and how she is tackling new challenges in the year ahead.
2022 will bring new challenges for PR pros—even as the old challenges of the pandemic and a digital work revolution linger.
Daily routines and work connections will matter more than ever in the year ahead. And that's why we're asking PR pros about their work habits and preferences in our ongoing "Day in the Life" series. This time we caught up with Jennifer Brantley, the recently announced managing partner for MP&F Strategic Communications based in Nashville, Tennessee.
Brantley assumes the role after the death of Alice Chapman, who passed away suddenly in November of last year. She talks a little about how she has navigated the new role, the loss of her friend, and what's next for her and her team.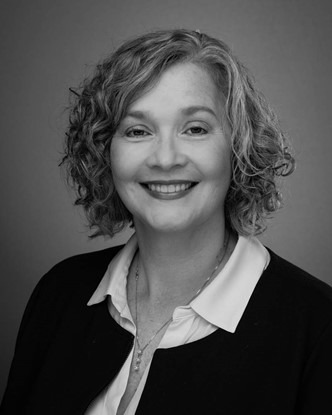 1. What's your favorite part of your morning routine?
Brantley: I have two favorites. First, I enjoy making up my bed. If I don't do it, I feel as though my day is chaotic. In the world of PR, no two days are alike, and making my bed daily is something I can control and I finding calming.
Second, grabbing a cup of coffee and reading the newspaper with the morning news on the TV in the background.
2. Who's the most important person you talk to every day?
Brantley: My husband. We've been married for almost 28 years, and he's a wonderful sounding board. I value his advice, because he's not one to tell me what I want to hear. He gives me his honest opinion. Sometimes we agree, sometimes we don't; but I know he will always give solid and unbiased advice.
3. What's the biggest challenge you've faced in your career?
Brantley: There have been several. Recessions, losing a longtime client, a global pandemic, and the list goes on and on. I think the biggest one is the unexpected death of my friend and business partner Alice Chapman.
As much as we do to prepare our clients for a crisis, nothing can prepare you for losing a friend and the person you were expecting to be beside you to run a business until one or both of you retire. The other partners of the firm and I had to go into crisis mode to notify our staff, our clients and our community. As with any challenge, we learned a lot. We hope we can make Alice proud by continuing the growth trajectory our agency was on under her leadership.
4. What's your best book or podcast recommendation for PR colleagues?
Brantley:  I'm working my way through "Diverse Voices: Profiles in Leadership." Our industry struggles with diversity, and I think we are all wanting to learn what others are doing and what we can do to move the needle. Another book I'm reading is "The Complete Agency Management Handbook." I'd highly recommend it to any small- to medium-size agency owner.
5. What's your favorite tool you use regularly for your work?
Brantley:  Zoom. It has been a lifesaver during COVID. Before COVID, most of my client meetings (that weren't in person) would be via conference call. I really like that we've moved those calls to Zoom, and I get to see my clients face-to-face more often.
Zoom has been invaluable in communicating with team members, too. You can better tell someone's state of mind if you can lay eyes on them.
6. Are you in an office/remote or both? What do you like (or dislike) about your current setup?
Brantley:  Due to the high number of COVID cases in our city and state, we moved back to exclusively working from home in mid-December. The office had been open for our team to come in on a volunteer basis or when they needed a break from the home office.
I do enjoy working from home, but I miss the camaraderie of being in the office to have face-to-face meetings or just bumping into someone in the hallway and hearing about their kids or what they did over the weekend.
7. What's one trick you use to promote well-being, make yourself feel good at work?
Brantley:  I hope it's OK that I'm going to share more than one. I try to carve out at least 30 minutes a day to go for a walk or to just sit still. I will say I'm better at going for a walk when I work from home. The sitting still part comes into play on days when it's cold or raining.
Another trick is that I get up every morning and shower, dress in business attire, put on makeup and fix my hair. I do this whether I'm working from home or going to the office. I just feel better when I look professional.
8. What's the best advice anyone has ever given you in your career?
Brantley:  When I was first starting out in my career, I was given an assignment by one of the partners. I spent a lot of time trying to figure out what I thought he wanted me to do. I never considered what would be the best course of action for the client. The partner sat me down and told me to stop trying to please him and to think about what the client needed. It was the best advice he could have given someone just starting their career.
I still have the "do what's best for the client" voice in my head 30 years later.
COMMENT