Navigating your online presence during a return to 'normalcy'
Make sure your latest COVID-19 protocols and other information are easily found on digital platforms and web pages.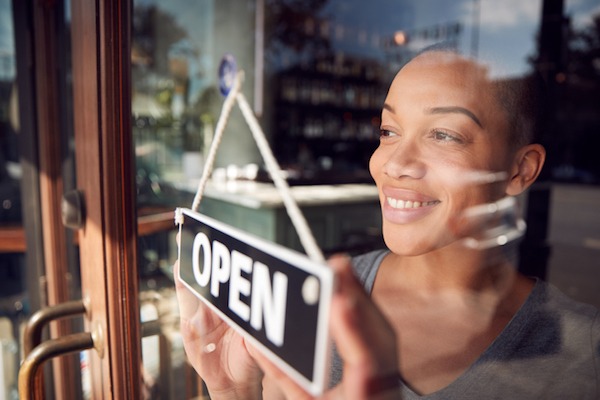 With state governments lifting COVID-19 restrictions and more people having access to vaccines, consumers across the country are starting to make their return to "normalcy" by visiting their favorite small businesses.
While these shifts are happening, it is crucial for small business owners to understand how to manage their online presence, staff and reputation to find success in this post-shutdown world. Consider these tips to ensure a successful reopening.
1. Acknowledge if you are short staffed.
Due to the pandemic, so many industries were forced to cut staff and in turn, are experiencing longer wait times or delayed service requests. The best way to mitigate longer wait times, bad reviews and a stressful environment for employees is to communicate that gap with customers.
Ninety-seven percent of consumers use the internet to find local businesses, meaning the most effective way to acknowledge staffing issues is to update the website, social media and online listings.  Make an announcement explaining staffing issues and acknowledge it might lead to issues, such as longer wait times.
Customers will appreciate the honesty and are more likely to return to the business and treat employees with kindness.
2. Use popular platforms to update your company's specific requirements.
Let customers know about updated hours, if masks are required, or if the business is requiring employees to be vaccinated. The most popular platforms to make these updates include Google My Business, Facebook, Yelp and Bing.
A good rule of thumb is to post once every seven days to optimize listings and increase customers viewings based on search algorithms. Plus, Google My Business listings are 70% more likely to attract local visits and will increase a business' sales and web traffic.
3. Update your website and social media profiles.
Its best to be transparent about your company's policies. This way, customers won't feel blindsided by specific regulations, or lack thereof. Update your website and all social media pages with COVID-19 related business policies to create trust with customers.   
4. Take the time to respond to every review.
Ninety percent of buyers reported to have checked a business's reviews before reaching a decision and ultimately making a purchase. This means that handling reviews is one of the important aspects of a business's credibility.
If customers are complaining about long waits, mask guidelines, or other pandemic related issues, it's important to respond to all of them. Direct the customer to your website or social media page and let them know that these guidelines are specifically posted to alleviate someone feeling uncomfortable prior to visiting your establishment.
According to Chatmeter, businesses that respond to reviews appear 1.7 times more trustworthy to consumers than businesses that don't. Respond to negative reviews quickly, between 24-48 hours. This allows the business to quickly offer an actionable solution while decreasing the amount of time the review is sitting unattended on the web. The faster you respond, the fewer people will see the review on its own and be negatively influenced by it.
No matter the changes made to business policies, the bottom line is that its crucial to use all customer communication channels available to keep consumers in the know. Managing all of these different facets of a company's online presence is a lot for any business owner to handle, but it can save on headaches and negative customer reactions in the long run.
Jonathan Brooks is president for Business Warrior.
COMMENT