Why grasping strategy is so crucial for future communicators
The role of the communications pro has been elevated during the pandemic—so how can advocates ensure the function remains essential moving forward?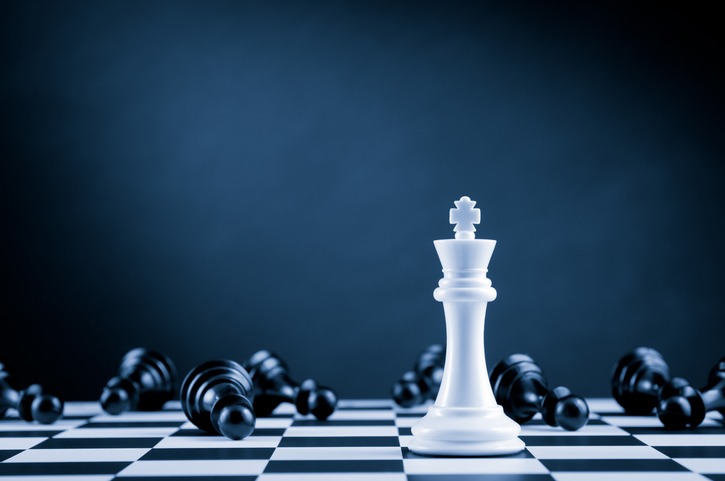 "Strategic" has become a buzzword for the communications field—though its popularity makes a point for future industry leaders.
Bill Heyman, CEO of the executive search firm Heyman Associates, remembers a particular job search where he asked a client to remove the word "strategic" from the title of a new post as a senior vice president. When the client asked why, he pointed out the absurdity of describing a communications role as "strategic."
"As opposed to what other kind of communications?" he quipped.
For him, the term "strategic" is almost more indicative of an industry insecurity that what they do isn't taken seriously by business leaders. The debate of what the real value of communications is for today's business leaders was the focus of a recent panel held by Columbia University for current students and alumni which hosted Heyman and other industry experts.
The panel, organized and moderated by Cheryl Dixon, adjunct professor at Columbia University and a communications consultant, put a premium on strategy and business fluency.
Some see strategic communications as an outgrowth of business acumen and the ability to tie comms work to the bottom line. Others see it as a proactive, preventative practice where crisis management and media relations attempt to get in front of coming market changes and concerns.
What everyone could agree on: The communications role has never been more important or valued.
"The communications role has been elevated," said Diane Schwartz, CEO of Ragan Communications, who also took part in the panel. "There has been 10 years' worth of advancement in the past two years."
Yet that progress won't be preserved if communicators can't demonstrate a deep understating of their business. "Communicators need to have more confidence, more conviction—and most important, business acumen," says Schwartz. They need to come into the room with their business hat on before their PR hat."
Lisa Ryan, SVP and managing director for Heyman Associates, agrees.
"You have to understand how the organization you are working for makes money," she says. All the panelists identified the ability to push back on leaders as an important skill that communicators must have to advance.
Heyman says CEOs will ask his firm to hire a communications leader who is willing to push back rather than someone who just agrees with the party line. If you can't offer an alternative perspective, you aren't adding value to the organization, he explains.
Building your voice
So how can communicators ensure they have a voice in their organization? According to Schwartz, it's all about forging partnerships.
Rather than being concerned about who you report to, think about how you can build networks across functions to increase your capabilities. If you report to HR or marketing, you will still need partners in IT, finance, investor relations, and more.
Ryan's advice is to focus on delivering results. "It goes back to understanding the business and being able to give very good, sound counsel and advice," she says.
If you're the CEO, you don't care what kind of solution it is—you just want a solution, agrees Heyman.
The competencies of modern comms pros
The panel also discussed the competencies that companies are looking for in a potential communication leader. It's a question that sparks plenty of debate in the industry, and is the subject of a forthcoming survey from Ragan Communications and Harris Polls.
"The one skill you never ever can lose is writing," says Ryan. "You still need to be able to sit down and write." On top of the basics of communication, however, are the ability to process and understand data.
"You have to go into meeting having done your homework," says Heyman. "You have to know what you don't know. You have to have the confidence to ask questions about what you don't know, even when you don't have the answers."
Confidence is a big requirement that falls into the bucket of intangible character traits that make for good communications leaders. "Having the confidence to disagree" is how Ryan defines it.
"It is being vocal in meetings and asking questions," says Schwartz.
Another intangible trait that great communicators have? Curiosity. "Curiosity is at the center," says Ryan. It's what drives a communicator to learn about their business, make connections with colleagues and build relationships.
A person who knows what questions to ask can overcome limited subject matter expertise.
Doing the homework
So, how can communicators work on their intangibles? Apart from studying business news and reading the daily headlines, the panel offered a modest reading list:
And for those who prefer a podcast?
What do you see as the most important skillset for the communicators of tomorrow?
COMMENT
One Response to "Why grasping strategy is so crucial for future communicators"
Ronald N Levy

says:

Employer demand for strategic communicators is likely to soar, and PR Daily's courses in strategic communications are likely to fill up rapidly, now that Washington has passed a $1.5 TRILLION infrastructure bill and is planning to
consider "human infrastructure" expenditures of more than double that!

Three questions are being created that strategic communicators will help answer:

1. WHO WILL GET THE MONEY? Washington will decide, after communications will help determine, who gets the "yes" decisions.

2. WHO WILL PAY ADDITIONAL TRILLIONS in taxes and in restrictive regulations that may give politically successful companies big advantages and big bucks.

3. WHO WILL GET BROKEN UP? Political leaders hoping for big votes from constituents may make big noises in the hope of sounding heroic–and try to look like public heroes by proposing a breakup of major companies with the
promise that more competition will mean lower consumer prices.

In truth, the scalar economies of large companies often mean MUCH lower
prices just as 1,000+ acre farms can often produce for much less per ton of crops than can family farms of 20 or 40 acres. Many strategic communicators will have the training to recognize this, and to guide management into making PR moves now that avert Washington PR disasters later.

Recruiters hiring strategic communicators will look at which communicators have the education and experience to help foresee PR dangers in Washington and PR ways to win. Also which candidates have demonstrated high interest in strategic communications by spending the time and money to take courses and join groups related to strategic communications.

Courses taught by colleges are now less important than in the past because there's a new ballgame in Washington–higher potential benefits for the public, plus higher potential dangers and rewards for companies.

We seem to be approaching "Welcome to the NFL" years in Washington when unlike stars of college ball, strategic communicators will be facing the challenges and earning the rewards that are what you get in pro ball.