Netflix creates more confusion, Google's AI costs company $100B and more
Plus: Twitter rolls out 4,000 character tweets.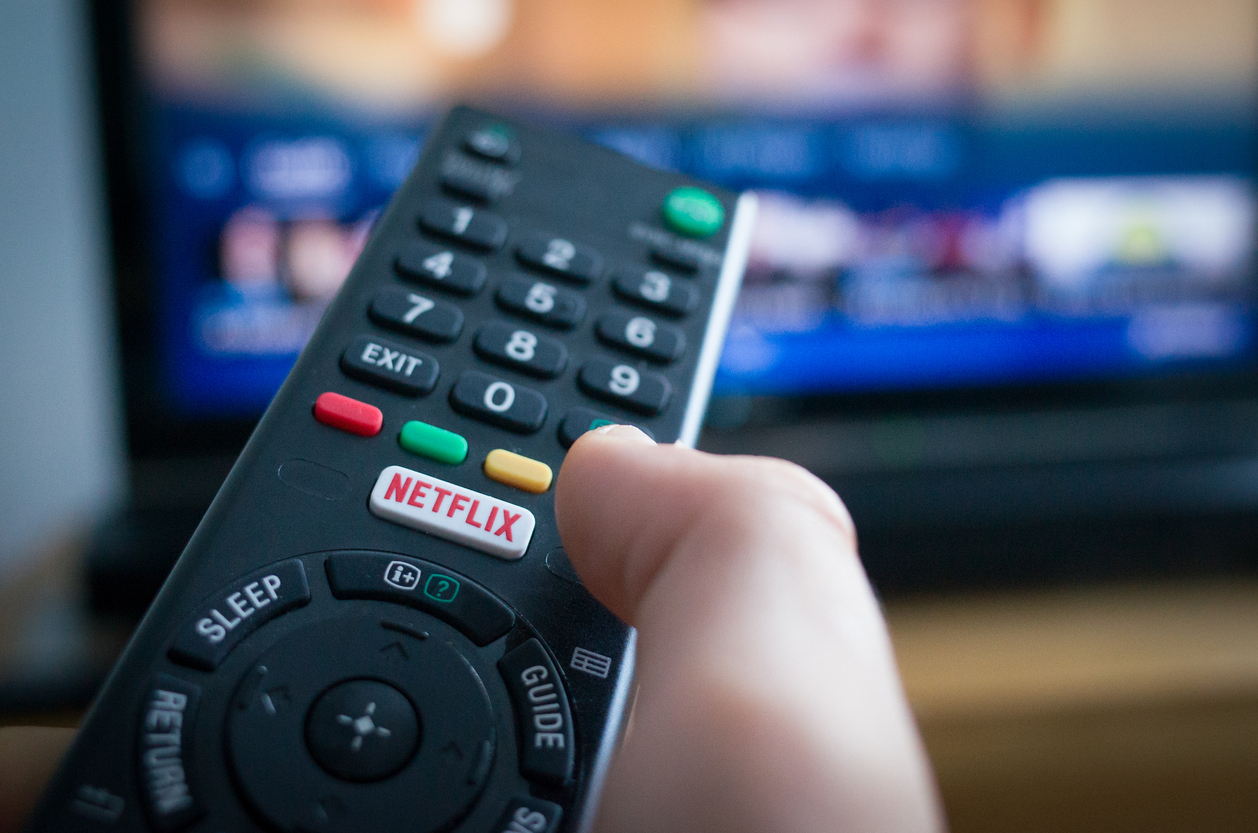 Netflix has released a blog post that purports to clear up "confusion" over its password sharing policy.
It doesn't add much clarity.
We know there's been a lot of confusion about sharing Netflix.

A Netflix account is intended for one household, so we're rolling out new features in Canada, New Zealand, Portugal, and Spain (and more broadly in the coming months) to give you more control over your account…

— Netflix (@netflix) February 8, 2023
The blog post says there has been confusion "about when and how you can share Netflix."
There hasn't been confusion. Netflix itself has at times encouraged password sharing, though it is technically against the site's Terms of Service. Still, it isn't illicit or illegal to share something you're paying for with other people, and screen limits are already in place to ensure the entire population of Kentucky doesn't share one password.
The post says that the policy requiring users to log into their home network once a month will indeed roll out in Canada, New Zealand, Portugal and Spain. It is, however, mum on the policy's future in the United States.
The blog does its best to put a cheerful spin on it, saying cracking down on password sharing will allow them to invest in more programming and give "members greater control over who can access their account."
However, people don't seem to be buying it.
How often can you change your primary location?

What happens to deployed servicemembers?

What happens to college kids?

What happens to children of divorce with shared custody?

What happens to snowbirds?

Did you think any of this through beyond the money?

— MisterWoodhouse (@mistahwoodhouse) February 8, 2023
Just give up. There is no spinning this positively and you are going to look awful no matter what. There's no confusion here, it's very clear what you are doing and people do not like it. Just accept you are going to lose more customers and deal with it.

— DSP the DIE-HARD SPORTS FAN! (@TheyCallMeDSP) February 8, 2023
Why it matters:  It took Netflix a week to put out a piece written directly to consumers addressing the issue, and the resulting document adds little clarity around fairly basic questions about things like what the policy means for college students, deployed service members or people who travel frequently and don't have a home base.
Selling this policy was always going to be difficult, but the haphazard rollout — from the "accidental" posting of the policy on help pages to this non-clarifying clarification a week later — isn't helping. Own it. Acting like customers were "confused" about password-sharing policies when the company both praised the practice and turned a blind eye is insulting.
Google's Bard AI made an error — and cost the company $100B
Bard, Google's answer to ChatGPT, made a factual error in its rollout. Shortly after the gaffe was revealed, the company's stock fell 8%, CNN reported.
Bard claimed in the demo that the James Webb Space Telescope took the first photo of an exoplanet (a planet outside our solar system). Actually, the first photo was taken in 2004 by the European Southern Observatory's Very Large Telescope.
Why it matters: There are two lessons here. The first is about AI. The tools are growing at prodigious speed and can offer real benefits. But they aren't perfect yet. As CNET found the hard way, they can't be trusted without human oversight. They haven't earned that yet.
The second lesson is more basic and evergreen: Always double-check your big announcements. Fact check, spell check, gut check. Then do it again. Or you might make a $100 billion error.
Twitter rolls out 4,000-character tweets
First game 140. Then 280. Get ready for 4,000.
Users of the premium Twitter Blue service can now post tweets of up to 4,000 characters, Engadget reported.
In an effort to make that less annoying, anything more than the standard 280 characters will be hidden behind a "read more" cut.
It's an attempt to cut down on either longer items being screenshotted and shared from the Notes app, or long Twitter threads.
It could entice some new users to the paid service, which currently only has about 180,000 users, according to Engadget. But with those viable alternatives, it might be a tough slog.
Why it matters: This feature could be useful in some applications. But it also keeps your messages on a platform that you don't own, reduces your ability to draw people to your website where conversion may be easier, and to access analytics. It's something to keep an eye on if you frequently need to share long messages on Twitter and have $8 a month laying around.
Most Americans are concerned about social media's impact on kids
A huge 86% of Americans worry about social media's impact on kids' mental health — with 55% "very concerned," according to a new Knight Foundation Poll conducted by Ipsos.
Specifically, more than 80% of each are concerned about the effects of algorithmically driven content on kids as well as the impact of online advertising.
As Ipsos wrote in a blog post explaining the results:
Americans that find these issues to be concerning believe multiple parties should be responsible for preventing harms. Fundamentally the public sees social media companies as responsible for what they are showing, but ultimately parents are responsible for their kids.
Fifty-one percent believe parents are most responsible for keeping social media from negatively impacting children's mental health.

A plurality believe social media companies should be responsible for preventing algorithms serving inappropriate online content to children (42%) and for online advertisements that target children (36%).
Why it matters: If your organization holds children as a key audience, it's important to pay attention to these data. While parents and social media companies both have big roles to play, you can also choose how you target messages and advertising to children — and how young those children are. Use your powers for good.
Allison Carter is executive editor of PR Daily. Follow her on Twitter or LinkedIn.
COMMENT