New emojis are coming, journalists on 'bothsidesism' and reviving deleted texts
Plus: A McDonald's and a Dairy Queen get into a sign battle.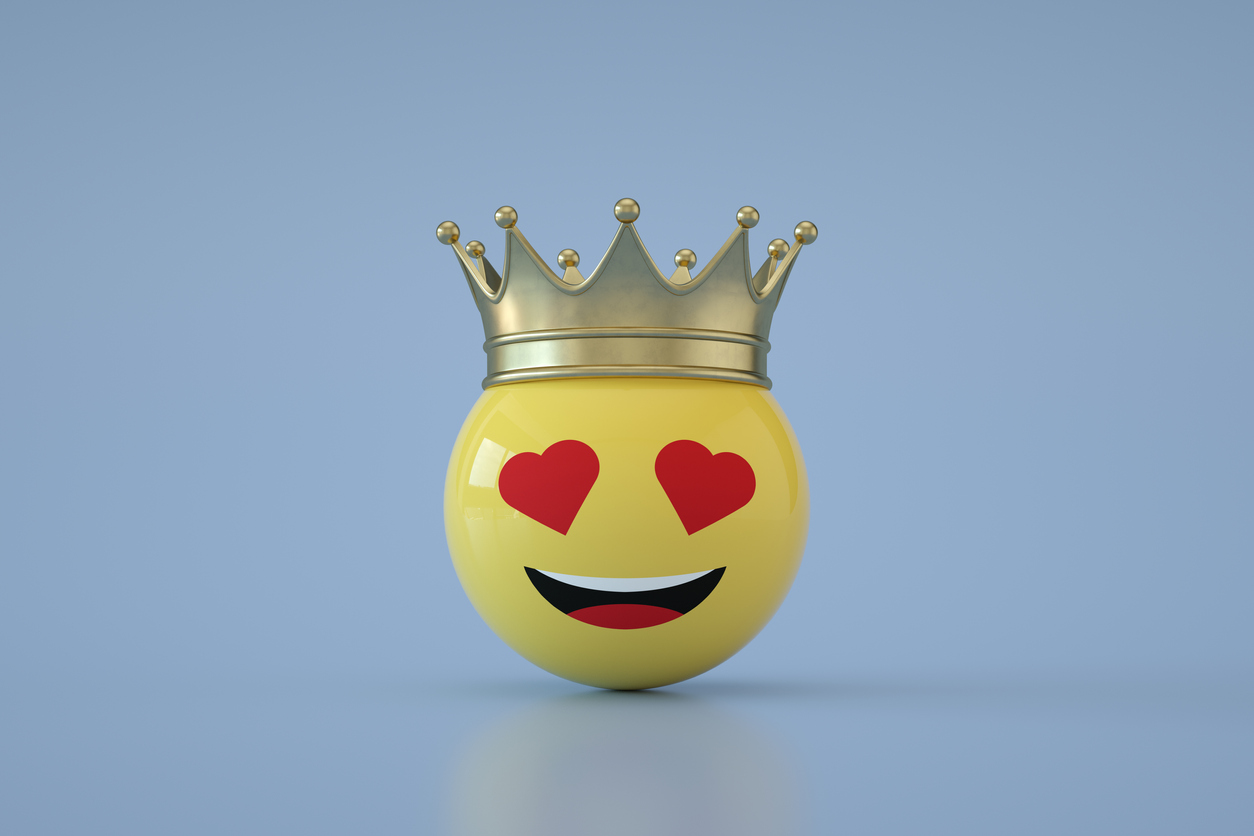 A McDonald's and a Dairy Queen in Marshfield, Mo. have gone into battle. A sign battle, that is. It all started when McDonald's posted, "Hey DQ! Wanna have a sign war". The nearby Dairy Queen accepted the challenge, responding with, "We wld but were 2 busy makin ice cream." 
The fast-food chains bantered back and forth, focusing on ice cream at first. Eventually, other businesses, including a local bank, joined the fun. 
Randy Bryant, local director of operations at McDonald's, told Ozarks First:
Marshfield is such a close community, we're all like family here. Mario on our team had a great idea to get this all started! He said 'It's hot, the world is throwing everyone challenges and negativity,' so we all found a way to laugh and have fun as a community. And what's better than an old fashion sign war?!
It's a reminder to look for opportunities to have fun, be playful and look for opportunities to partner with other brands for viral success. 
Here are today's other top stories:
Unicode is releasing fewer and fewer emoji
Face with Tears of Joy. Person in Suit Levitating. Sloth. These are just three of the more than 3,600 emojis in existence. They first appeared on Japanese mobile phones in the late '90s, and have since become part of our language. Zany Face.
Behind all those symbols is the Unicode Consortium, a not-for-profit group best known for releasing, standardizing and approving emoji. (Or rejecting them!) Later this year, Unicode will release Emoji 15.0, likely the smallest set of new emoji since 2015. The 31 new emoji that are up for approval include a plain pink heart, maracas, a pea pod and a jellyfish. 
In an interview with the Unicode Consortium, the chair of Unicode's emoji subcommittee, Jennifer Daniel said they have shifted their focus to symbols that will be widely used. She also explained why the vetting process for new emoji has gotten stricter:
"[Unicode] doesn't require you to code every concept, every food, or every ingredient in the world. People can combine existing ones to mean something new. That is true of self-expression." 
Why this matters: Most experts agree that the majority of communication is nonverbal. In person, nonverbal communication refers to posture, hand gestures and facial expressions. But emoji can be similarly revealing, as they convey emotion and personality. Since Unicode is leaning away from overlay specific emoji, we need to get creative. For example, try 😐😑😐 to portray a slow blink. Or ☀️⚡ for solar energy. Or 🎷🐛  for jazz music.
MEASURED THOUGHTS
According to a recent study by the Pew Research Center found that U.S. journalists and the general public have different opinions of "bothsideism." 
A little more than half the journalists surveyed (55%) said that every side does not always deserve equal coverage. However, 76% percent of Americans overall believe journalists should try to give all sides equal coverage.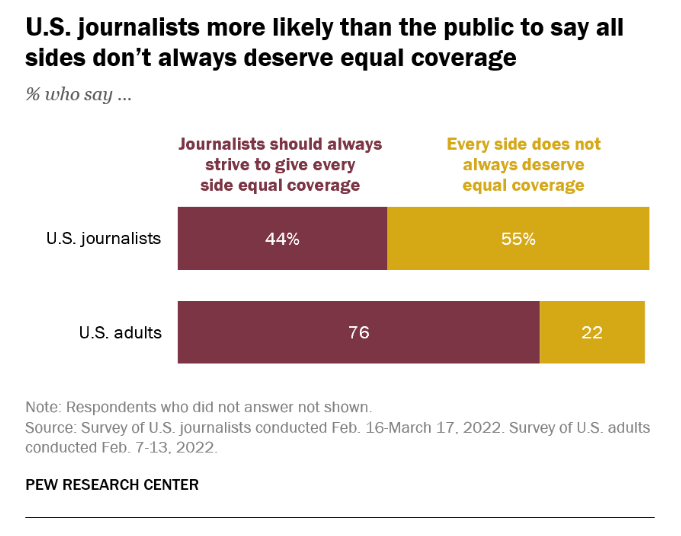 Nearly 12,000 U.S. journalists were surveyed between Feb. 16-March 17, 2022. The survey explored several areas of concern, including widespread information, political polarization, how social media affects the news and the future of freedom of the press. The study concluded that attitudes among both journalists and the public differ by age and political beliefs. Here's what else the study found.
A reminder: Don't store your secrets in deleted texts
The House committee investigating the Jan. 6 Capitol riot is exploring ways to reconstruct deleted text messages between two Secret Service agents. According to The Guardian, the committee is determining whether the Department of Homeland Security Inspector General can revive the messages using forensic tools. This isn't the first time the inspector general has had to reconstruct text messages, proving once again that deleting texts doesn't mean they're gone forever. 
As Lexology, a database for international legal updates and insights, pointed out, courts are increasingly scrutinizing digital communications — from texts to emails to social media direct messages. 
"Upon the filing of a lawsuit, the discovery process enables both sides to gather information in preparation for a trial … While some assume that personal communications are not discoverable, several court cases have ruled otherwise."
In other words, text messages, emails, social media communications, Slack messages, and more can be subpoenaed and used as evidence. 
Why this matters: It's safe to assume any digital message you send, receive and delete is still recorded somewhere. To protect yourself, your colleagues and your company, establish and maintain proper recordkeeping practices. Oversharing company information online, or in text messages, can make you liable down the road. 
Dawn Olsen is a writer who went to an out-of-state engineering school (Purdue University) to get an English degree. She has lived in Indianapolis for 10 years and spends far too much time on Twitter. In fact, she's probably thinking about Twitter right now.
COMMENT