New prompts for YouTube Shorts, carbon neutrality, and 0.5 selfies
Plus: CBS anchor breaks journalism's golden rule.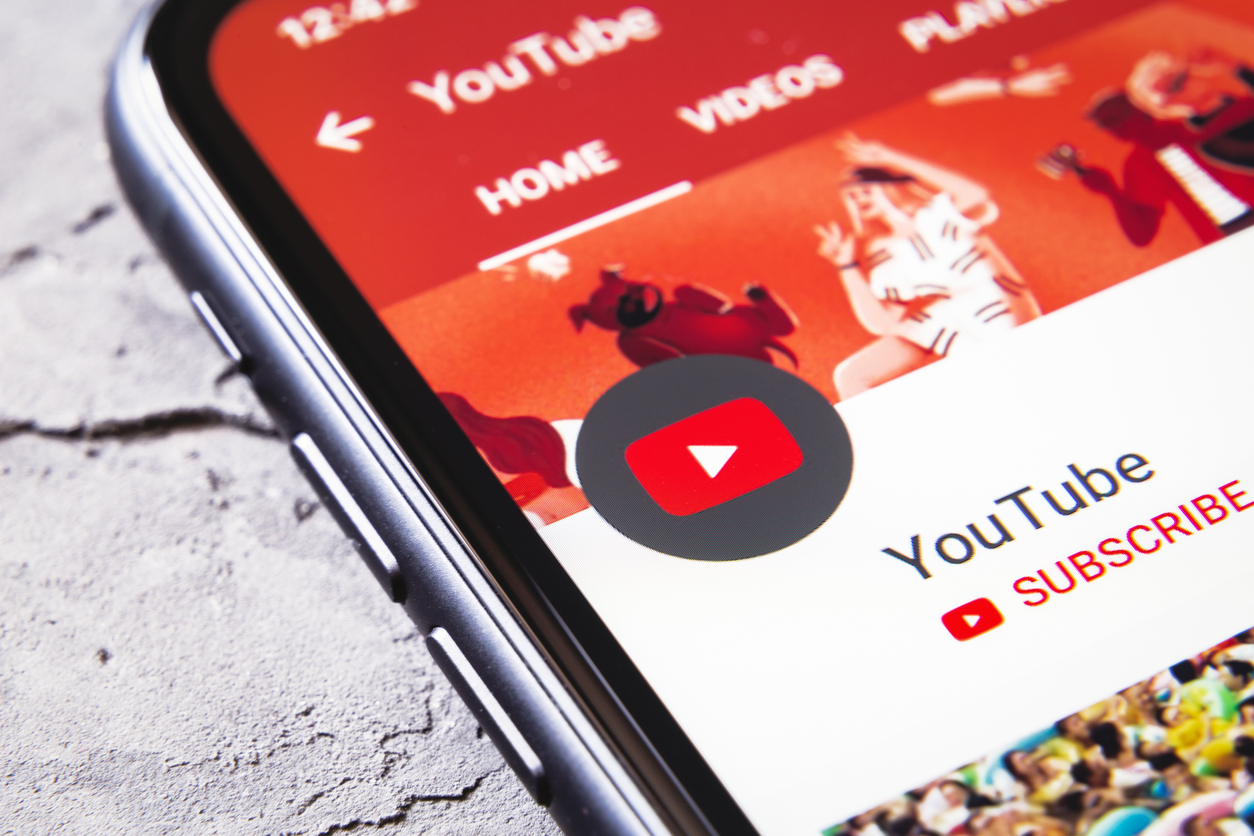 CBS staffers are reportedly turning on anchor Norah O'Donnell over her tweet about former President Donald Trump's passports. The former president claimed his travel documents were removed by FBI agents while they searched Mar-a-Lago. But on Monday, O'Donnell tweeted that she had been told by a "DOJ official" that the FBI was "not in possession" of Trump's three passports.
The anchor attributed the information to a single source — a big no-no at CBS News, which has a strict two-source protocol. One source told New York Post that the incident is "an embarrassment for CBS that the face of your network can't even make a second call to a Justice Department rep. It's Journalism 101."
NEW: According to a DOJ official, the FBI is NOT in possession of former President Trump's passports. Trump had accused the FBI of stealing his three passports during the search of his Mar-a-Lago home.

— Norah O'Donnell 🇺🇸 (@NorahODonnell) August 15, 2022
It's a good reminder that a single unnamed source is rarely enough to go ahead with a story. The golden standard of professional journalism is the two-source rule, where information is verified by at least two independent sources. 
Here are today's other top stories:
YouTube adds new prompts for Shorts content
YouTube Shorts, which rolled out last year, averages more than 30 billion daily views. To keep that momentum going, the social media platform is adding another way for users to respond to viewer questions. The brand new comment sticker — similar to TikTok's Reels' query stickers — will allow creators to use feedback as a more direct prompt for future Shorts clips. As explained by YouTube:
Beginning in the next two weeks, we'll run a small experiment for creators on iOS that gives creators the ability to reply to VOD and Shorts comments with a sticker in their Shorts video. 
YouTube believes that the comment sticker will facilitate more prompts for Shorts clips, especially since the platform has more than 1.5 billion users. YouTube is also running an experiment where some users see a "See how YouTube recommends content" prompt in Studio Analytics. When tapped, the feature provides channel managers with more insight into why their clips are or aren't recommended via YouTube's algorithms.
Why this matters: YouTube's updates could benefit brands, and in a big way. The Shorts prompts can increase engagement, and the new analytics tool can assist in your content planning, as it provides additional insight into what's working well and what could use improvement.
MEASURED THOUGHTS
According to a survey by Morning Consult, most Americans have no idea what "carbon neutral" means. The survey asked respondents to identify the correct definition of "carbon-neutral" from a list of three options. The plurality of American adults (41%) chose the correction definition ("a company that produces carbon emissions but uses carbon-offset programs to remove as much carbon as they produce from the atmosphere").
However, 59% of adults either incorrectly identified the term or said they didn't know what it was. What's more, only 45% of self-identified environmentalists selected the correct definition of "carbon neutral."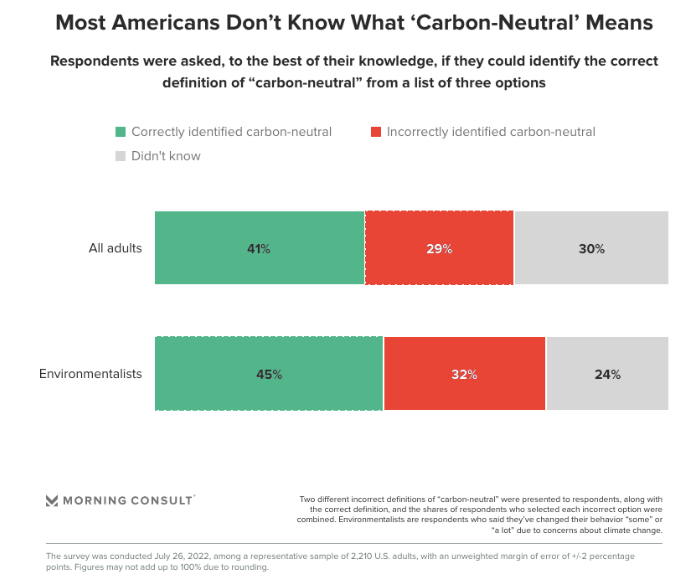 To show their commitment to sustainability, some brands, such as Mars Inc. and Mondelēz International Inc., have designated their products as "carbon neutral." However, most American consumers (52%) said they had not seen a carbon-neutral label. Awareness was slightly higher among environmentalists, with 49% saying they'd never seen the designation. 
As the effects of climate change become more apparent, brands should embrace sustainability. Integrate it into your products and your identity, and don't just use it as a selling point.
People are taking weird, distorted selfies on purpose
If the 0.5 selfie was a person, it would be the friend who doesn't take themselves too seriously. 
Pronounced "point five," this new type of selfie eschews the fussing, primping and perfection of traditional selfies. Instead, smartphone users (particularly Gen Z) are taking photos with the 0.5x lens built into the back camera of their phones. The ultra-wide lens makes things at the center of the photo look bigger and things at the edges look smaller. The result is a "deliberately chaotic, ugly and often distorted" shot where noodly arms, eyes the size of dinner plates and enormous foreheads are the norm. 
One of the authors of the culture newsletter High Tea, Alice Opehlia, told Mashable that the rise of 0.5 selfies coincides with the aesthetics Gen Z has embraced:
This shift in presentation sits in the wider context of Gen Z creators and consumers forging their own space within inherited platforms like Instagram, and how they continue to reject heavily curated and manufactured "millennial aesthetics" of the 2010s. 
Ophelia went on to say that 0.5 selfies are still a form of performative curation, albeit one of self-deprecation. "It is all about being subversive with the presentation of self," she said.
Why this matters: Younger generations have a more casual relationship with social media. The rise of 0.5 selfies suggests we are moving away from heavily curated content into something rawer. That said, if people are trying to curate a carefree attitude, then 0.5 selfies may be less organized than we think.
COMMENT