New Starbucks drink has surprise side effect, demographics of journalists and more 
Plus: Why Walmart is closing half its Chicago stores.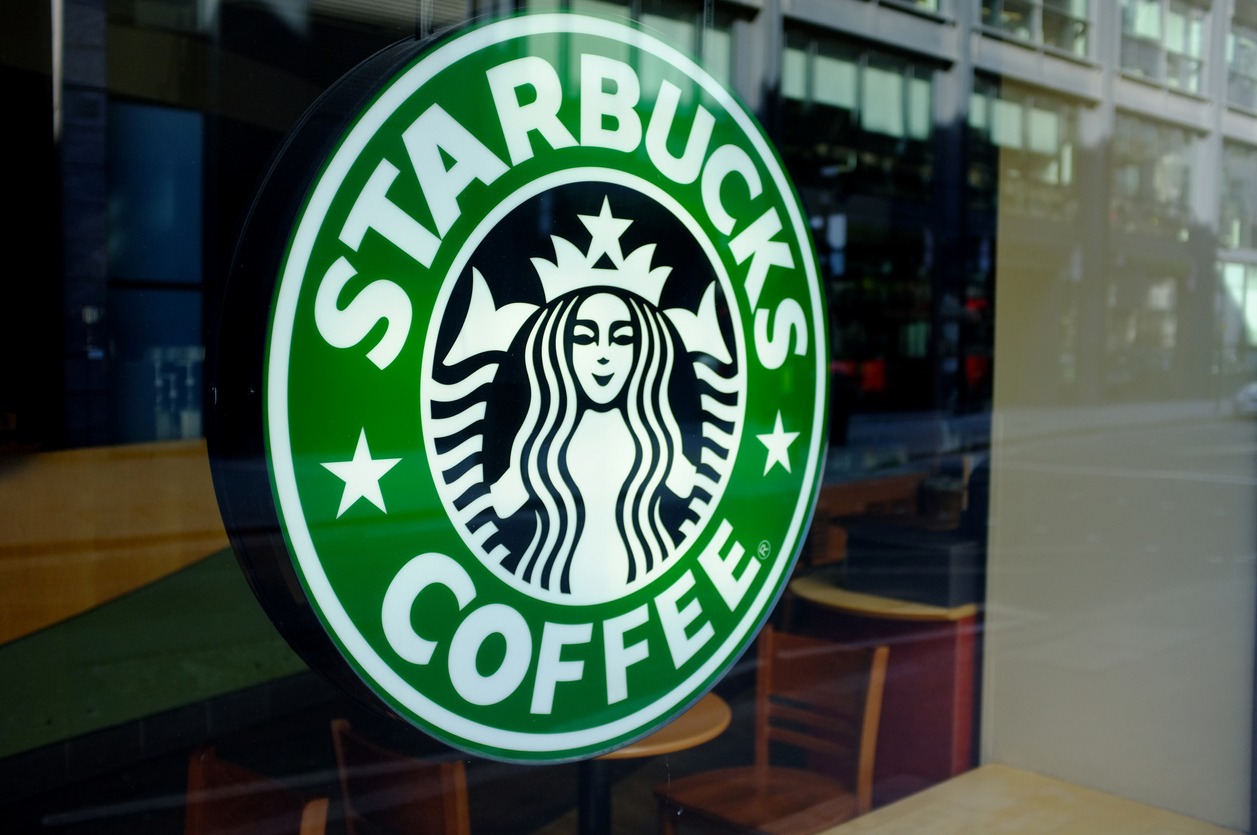 New Starbucks olive oil drink has a laxative effect 
Many have the unfortunate occurrence of having to go to the bathroom somewhat shortly after drinking coffee, a natural diuretic. This might be TMI, but guilty as charged and knowing that I'm not alone brings an odd comfort. I digress. 
However, a new olive oil-infused drink, Oleato, from Starbucks is making people go to the bathroom more frequently and almost immediately after drinking the Italian-inspired beverage, CNN reported, which was not the intended effect.  
"But what the company may not have taken into account: Some customers say it's making them have to run to the bathroom," the article reads. 'Half the team tried it yesterday and a few ended up… needing to use the restroom, if ya know what I mean,'" a Starbucks barista posted on a Starbucks Reddit page.  
Others on social media have expressed similar thoughts.
Starbucks customers are complaining about stomach issues from new olive oil-infused coffee.

One customer described the Oleato beverage line as a "legit laxative." https://t.co/tIcPJSoobj

— TODAY (@TODAYshow) April 6, 2023
The drinks "an oat milk latte, ice shaken espresso with oat milk and a golden foam cold brew – are made with a spoonful of oil, adding 120 calories to a drink," per the article. A few Starbucks stores in Seattle and Los Angeles, Chicago, Seattle and New York are now serving the beverages, the article adds. 
Despite some of the bad reviews, "It is one of the biggest launches we've had in decades," Brady Brewer, Starbucks' chief marketing officer, told CNN in the article.  
Former CEO Howard Schultz added in an interview that it will "transform the coffee industry," and be "a very profitable new addition to the company." 
Why it matters: While the new drink is not going to negatively impact one's health (according to nutritionist Erin Palinski-Wade in the article), it's still a side effect most people would want to know about. Starbucks will need to formulate a response that balances transparency about the drink while still touting the benefits.  
While some people may benefit from a little help getting things out the back door, others, like those who suffer from IBS, should be informed.  
Who's covering which beat 
There are significant demographic differences between the reporters who cover various beats, according to Pew Research Center.  
Men make up 83% of sports journalists, the survey found, 60% make up political reporters and 58% of the science and tech beat. 
White journalists are the majority of the industry, with 76% of all journalists surveyed identifying as white. Eight percent are Hispanic, 6% Black and 3% are Asian, the survey found. White reporters dominate the environmental and energy beats, with 84% of all reporters.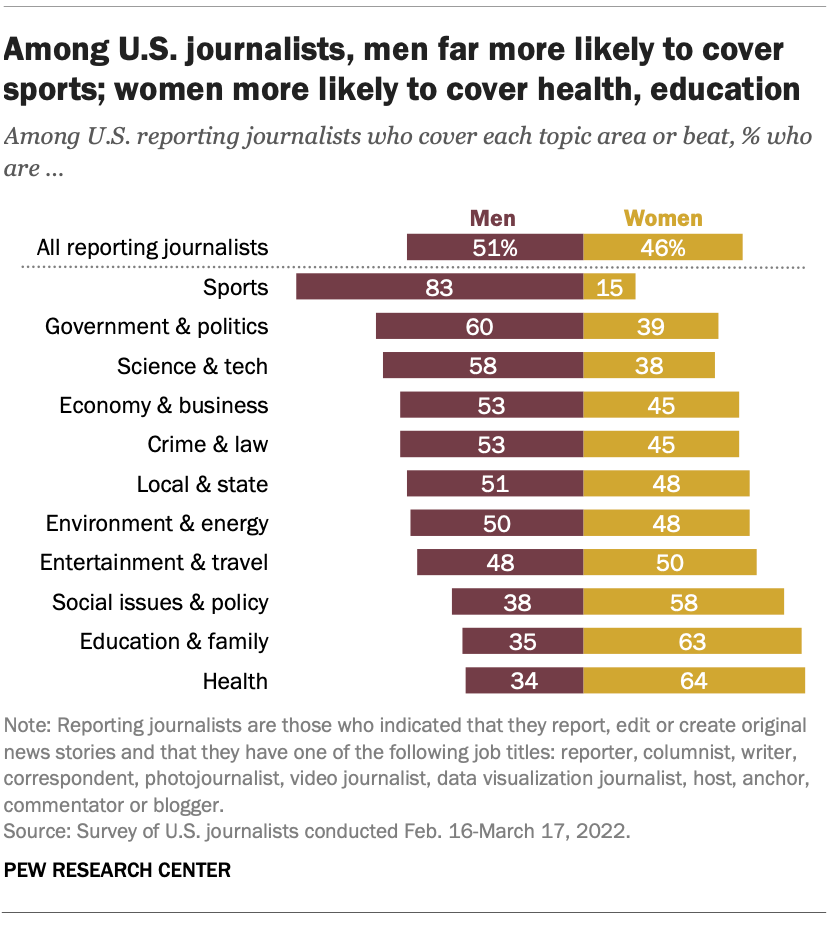 Also, per the survey, "Women are more likely than men to cover three of the 11 news beats studied: health, education and families, and social issues and policy. For instance, women account for nearly two-thirds (64%) of surveyed journalists who cover news about health, while only about a third (34%) are men." 
Why it matters: Seeing and understanding the trends behind the demographics of typical newsrooms is helpful in finding how to submit more tailored pitches. On the other hand, don't pigeonhole journalists because of their gender or race.  
Some Walmart stores will soon part ways in Chicago 
Walmart is shuttering half of its Chicago stores by this Sunday after the business stated that they "have not been profitable since we opened the first one nearly 17 years ago," Fox Business reported. 
Before the decision to close the stores, Walmart tried different methods to improve business, however, "these efforts have not materially improved the fundamental business challenges our stores are facing," according to a Walmart statement.  
Some business strategies included opening small stores and bringing services to the community that went out of "traditional retail" bounds to no avail, the article adds.  
"We have invested hundreds of millions of dollars in the city, including $70 million in the last couple years to upgrade our stores and build two new Walmart Health facilities and a Walmart Academy training center," the company also said. "It was hoped that these investments would help improve our stores' performance."  
The company said it hopes to repurpose the buildings it's leaving behind so they remain "important parts of their communities." 
Why it matters: While its business plans failed, Walmart communicated its challenges, kept its customers and the community in its focus, which can help the public feel involved. Walmart should stay involved moving forward over the fate of the storefronts and also look to address any food desert issues that may arise.  
An African bird inspires an innovative water bottle 
An African bird is ruffling feathers in the best way possible. 
According to a phys.org article, Sandgrouse, an African desert bird can hold water in its feathers – a feature that could change the water bottle game. 
"It's super fascinating to see how nature managed to create structures so perfectly efficient to take in and hold water," said co-author Jochen Mueller, an assistant professor in Johns Hopkins' Department of Civil and Systems Engineering, in the article. "From an engineering perspective, we think the findings could lead to new bio-inspired creations." 
Researchers are looking to create a new water bottle — described functionally as a water bladder — based on the bird's feathers that could help pave the way to uniquely drink water for athletes, according to the article in comparison to a stiff plastic container, per an Inverse article. 
Why it matters: There are a million water bottles on the market. But having one with the amazing backstory of being inspired by an African bird's feather can make the new product stand out. Sometimes it's less about the product itself than for the stories we build around them. And that's what we as PR pros excel at. Finding the story behind the ordinary (and sometimes extraordinary) is a great approach for brands that can take advantage of reinventing the wheel by turning something useful into something even better. 
COMMENT
Tags: Walmart