Nonna Pia joins Nutella, Denny's PR breakfast shirt and more
Plus: Learn a lesson from the worst stunt in TV sitcom history.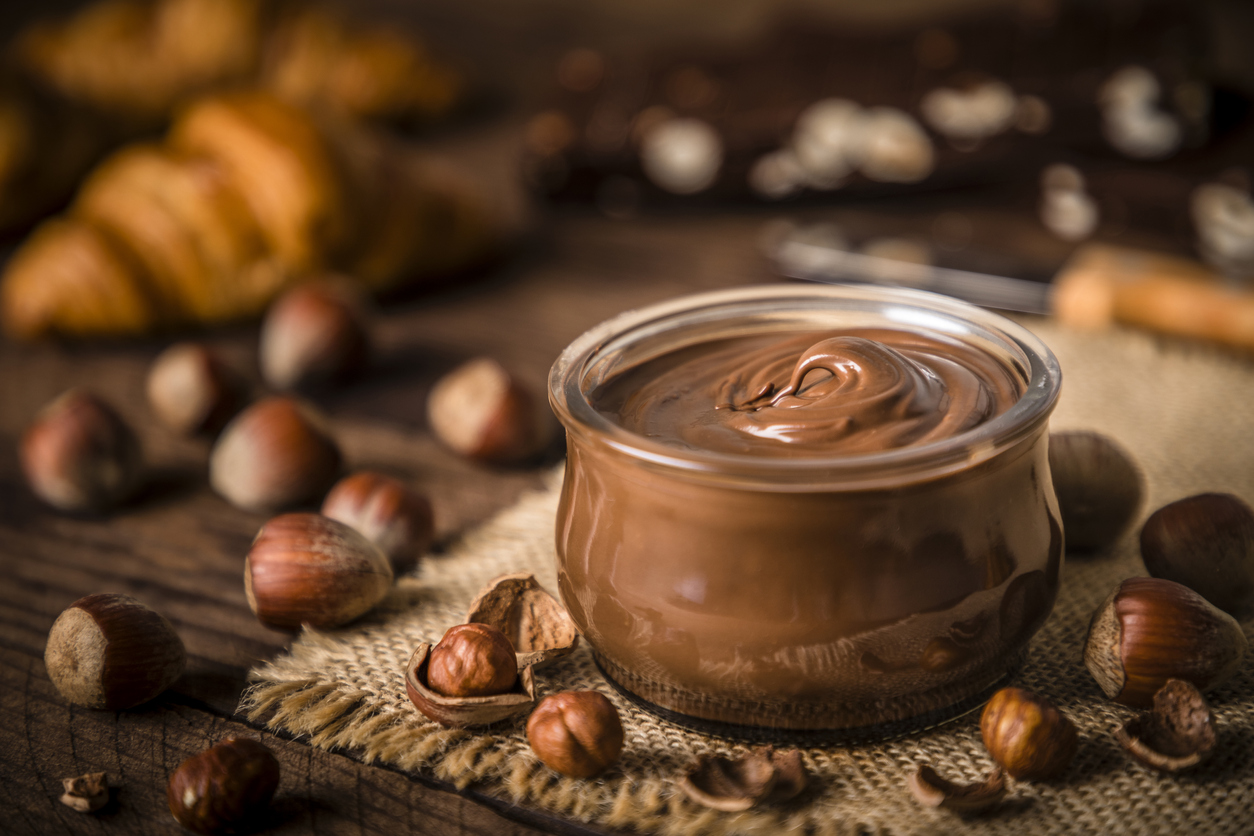 Nutella is working with social media influencer Nonna Pia on the brand's new "Nutella Nonna" campaign where she will share Nutella recipes, baking advice and stories about her life, according to a report in Little Black Book.
Nonna Pia has over 3 million followers on TikTok, 295,000 followers on Instagram and 63,000 followers on Facebook.
She has also partnered with Shoprite and the New York Mets.
View this post on Instagram

"We saw the power of creating the Nutella Nonna and leveraging a truly authentic influencer like Nonna Pia," said Noah Szporn, senior vice president of Spreads at Ferrero North America, Nutella's parent company. "She reflects the positivity, charm, and warmth of our brand and inspires families to bake together, especially with Nutella this holiday season."
[FREE GUIDE: The Ultimate Corporate Communications Internal Email Broadcast Best Practices]
Why it works: Nonna Pia offers a compelling story that makes audiences think of their mother or grandmother cooking in the kitchen. The use of her communicates a great message of nostalgia and promotes the use of the brand.
Denny's offers a t-shirt that unlocks a year of breakfast
If you buy a T-shirt from Denny's early on Thanksgiving Day, you could get complimentary breakfast for a year, according to a CBS report.
The restaurant will offer a $5.99 T-shirt on its website starting midnight on Thanksgiving. The shirt has a QR code on the sleeve that can be used each day for a free "Everyday Value Slam" breakfast.
View this post on Instagram
But there's a catch.
Only 150 shirts will be offered as part of the promotion.
President John Dillon said the shirt sale is the restaurant's response to inflation.
"This year has been particularly tough on Americans' wallets," Dillon said. "At Denny's, we're always looking for new ways to provide value for our diners while delighting them with delicious food, so creating an innovative, first-of-its-kind wearable offer to unveil on Black Friday was a natural decision for us."
"The wearable represents a fresh expression of our ongoing commitment to value, and we look forward to hearing what our fans think and seeing the shirts in our restaurants."
Why it matters: The "buy a shirt, get a free year of breakfasts" is a unique promotion getting the attention of the public and the media. Denny's is making a small investment for a potentially big return in public relations.
New York Times remains top news site in the world, study says
The New York Times continued to be the fastest growing and most visited news website in the world, with over 470 million visits in October, which was an increase of 67% over September.
CNN finished second with 413 million visits, msn.com was third with nearly 322 million visits, Fox News was fourth with over 264 million visits and news.google.com was fifth with over 164 million visits.
Newsweek had the biggest fall with a drop of 34% over the previous year.
Top 50 news sites in the US in October: Sun, New York Times and BBC among biggest growers https://t.co/qkMnEByZ8L pic.twitter.com/7VIqLgl6fN

— Press Gazette (@pressgazette) November 20, 2022
The study was part of Press Gazette's monthly ranking of the top 50 news websites in the U.S. using Similarweb data.
Why it matters: The monthly ranking is a good tool for communicators to help track the reach of their stories by tracking which sites and gaining and losing readers.
Dave CEO backs the company during financial issues
Mobile banking app provider Dave may be down after losing 97% of its stock price, but CEO Jason Wilk says they are definitely not out, according to a CNBC report.
Wilk said the company has enough cash to survive the recent fintech firms downturn and is expected to reach profitability in a year.
"We're trying to dispel the myth of, 'Hey, this company does not have enough money to make it through,'" Wilk said. "We think that couldn't be further from the truth."
The company's market capitalization increased to $5.7 billion in February before falling after the Federal Reserve's rate increases.
"If you told me that only a few months later, we'd be worth $100 million, I wouldn't have believed you," Wilk said. "It's tough to see your stock price represent such a low amount and its distance from what it would be as a private company."
Why it matters: When your brand is faced with tough news, it's good to be ready with a response and a plan to move forward. Wilk's message was not easy to share, but the company communicated its message proactively through the comprehensive statement
Don't be WKRP this holiday season
The Thanksgiving season always makes us think of the worst PR stunt in TV sitcom history.
"Turkeys Away" featured the staff of WKRP in Cincinnati leading a promotion with throwing live turkeys being thrown from a helicopter to the crowd below.
The turkeys instead crashed into buildings, cars and onlookers with station news reporter broadcaster Les Nessman (Richard Sanders) narrating the event similar to the Hindenburg disaster.
"As God is my witness, I thought turkeys could fly." Carlson said after the drop.
Why it matters: We hope your holiday promotions didn't involve throwing turkeys from helicopters.
The Daily Scoop will be off Wednesday, Thursday and Friday and make its return on Monday. Have a great and safe Thanksgiving holiday.
Chris Pugh is a staff writer for PR Daily. Follow him on Twitter and LinkedIn. Send story ideas to ChrisP@Ragan.com.
COMMENT
Tags: Denny's, Nonna Pia, Nutella, WKRP in Cincinnati