Pay-to-play podcasting, what makes a perfect social media manager and inclusive language
Plus: The bridal industry's TikTok success.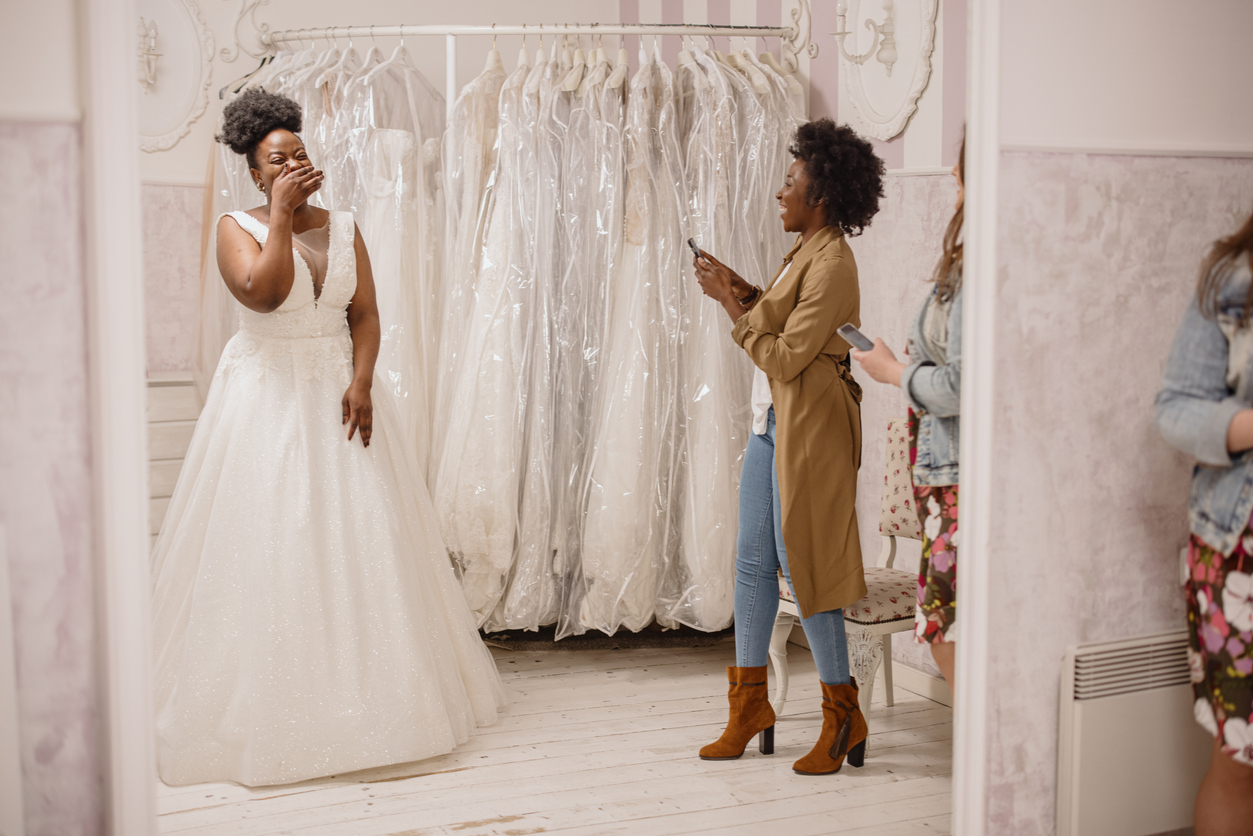 A TikTok video of Princess Anna conversing with an 11-year-old girl in American Sign Language  has been viewed more than 2 million times. The video was posted by Jeanette Tapley, whose daughter, Zoe, is deaf. Although it was Zoe's second trip to Disneyland, this was the first time she had met a character who knew ASL. "She was so excited to be chatting with a princess without my husband or I having to jump and [translate]," said Tapley. "We all just cried because it was so special and surprising." 
Disney introduced a sign language interpretation service in 2010, as well as assistive listening and handheld captioning devices. It's one of efforts to be more inclusive, and is something we as professionals can do, too. Videos rule social media, but to make them more accessible, incorporate closed captioning and/or synchronize your subtitles. Closed captioned videos can help position you as an inclusive, empathetic brand, as can text alternatives. These written descriptions help more users get the full experience of your website or content. Not only is it the right thing to do, but it might just encourage social media users to spread your DE&I story as well.
Here are today's other top stories:
Podcast guests are shelling out thousands of dollars for appearances
Everyone has a podcast. Or, at least, it feels like everyone has a podcast. But what started as a "I'm just going to close the door to my closet and record in here" hobby has now become a full-on, blow-out, pay-to-play industry. Bloomberg reports that some podcast guests are paying $50,000 to appear on popular shows. 
Whether or not a podcast should charge for guest appearances is a heated topic, with some critics saying listeners deserve to know whether or not a guest is paying thousands of dollars to appear on a show. Instagram, after all, has guidelines on how to properly disclose a sponsored post. "As someone who's making money for that type of advertorial content, it should be disclosed," said Craig Delsak, New York-based media lawyer, told Bloomberg. "It's just good practice and builds trust with the podcaster." 
Why this matters: No one likes to be misled. But. As this article on The Big Lead pointed out, it's not necessarily a bad thing if people want to pay for more exposure. There are a lot of ways to make money from podcasting. Whatever you do, keep the FTC's guidelines in mind. Regardless of the medium you work in, the FTC says deception occurs when consumers are misled about the nature or source of advertising or promotional messaging.
MEASURED THOUGHTS
PostBeyond recently analyzed more than 1,000 social media manager job advertisements to find out what makes the "perfect" manager. The study found that the most desirable attribute in a manager was a bachelor's degree, with 45% of job applications mentioning the qualification. Other top characteristics and skills were "communication" (41%), "passionate" (29%) and "direct" (29%). 
When it came to responsibilities, roughly half of the job advertisements asked for candidates who were able to do media strategy and paid social. That shouldn't come as too much of a surprise, as data from LinkedIn showed that the demand for paid social media roles increased by 116.4% in 2021. As for what's expected of a social media manager? The term "write" was found in only 15% of job advertisements, suggesting that managers are less focused on the day-to-day tasks and more focused on, well, managing (69%). 
Bridal companies are rethinking their social strategies
Understatement of the last two millennia: Social media has dramatically changed how we do advertising. For the bridal industry, it's doing a live TikTok sale in Nashville. Or, in South Asia, building a WhatsApp empire. Jennifer Shipe, head of brand marketing and operations at David's Bridal, told MediaPost their goal is to be as "customer-obsessed" as they can be. They want to go where their customers are, which is — no surprises here — TikTok. "TikTok is all about [the bride's] magical moments," Shipe said. "Proposing to her bridesmaids, shopping with her mom. The algorithm puts us in front of the customers where they are." 
Why this matters: Online retail is where it's at. Instagram ads. Pinterest ads. Facebook ads. Linked content. Capitalize on the followings you already have, but consider trying something new to reach more audiences and create a memorable shopping experience.

Dawn Olsen is a writer who went to an out-of-state engineering school (Purdue University) to get an English degree. She has lived in Indianapolis for 10 years and spends far too much time on Twitter. In fact, she's probably thinking about Twitter right now.
COMMENT
2 Responses to "Pay-to-play podcasting, what makes a perfect social media manager and inclusive language"
Anonymous

says:

You have a typo in your headline. Manger should read Manager.
Allison Carter

says:

Oops! Thanks for the kind heads up.