The Daily Scoop: Panera Bread's 'Roman Empire menu' got press in a simple, clever way
Plus: Fruit of the Loom brings back some nostalgia, Champion struggles to stay afloat.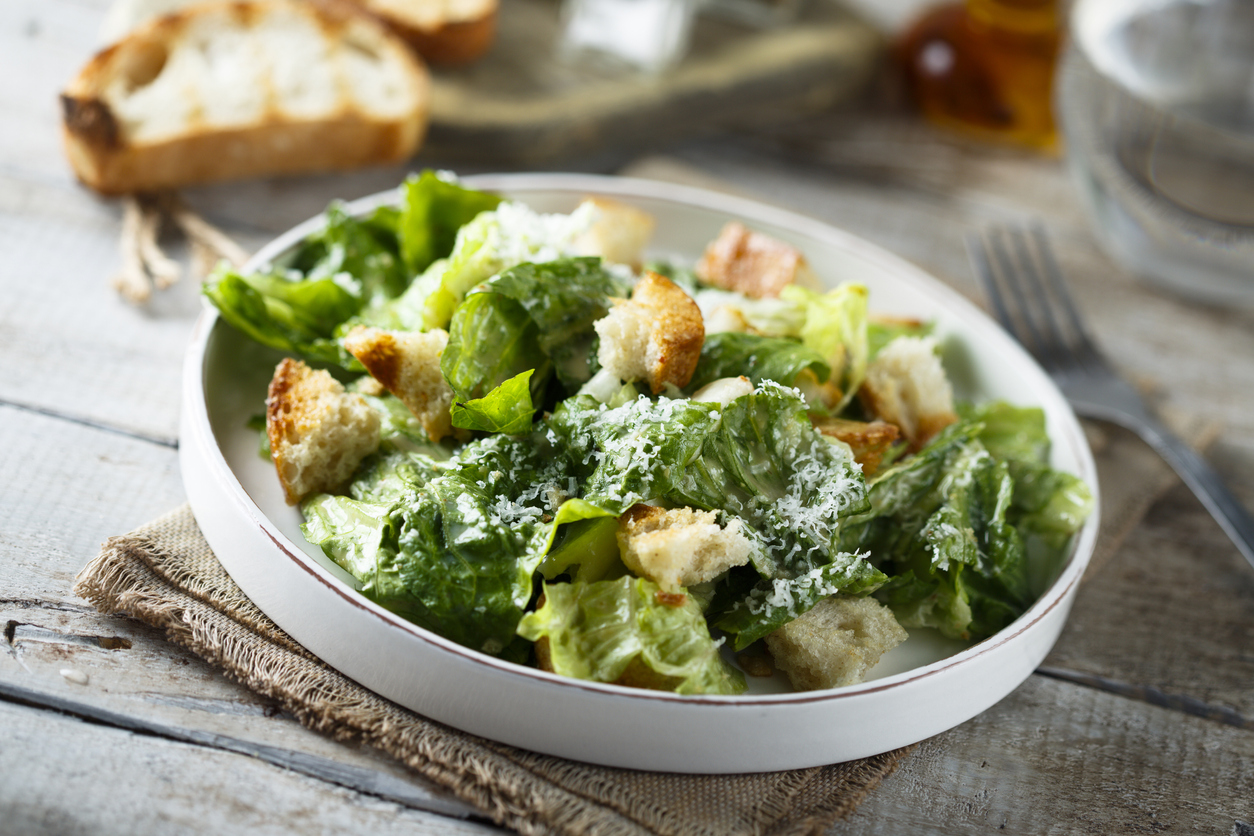 "How often do you think about the Roman Empire?"
That's a random question that scores of people are asking their boyfriends and husbands on social media. Oddly enough, a lot of them think about that historical era several times a week. Their filmed responses have gone viral.
Historian Tom Holland told Time that men probably can't stop thinking about the Roman Empire because it's similar to America. He describes it as "a civilization that is at once strange and familiar. Terrifying and glamorous. Safely extinct and the image of themselves."
Panera Bread quickly hopped on this trend and added its own spin, CNN reported. They debuted their "Roman Empire Menu" of products "you just can't stop thinking about."
Favorites include items like the Broccoli Cheddar Soup bowl, a Cinnamon Crunch Bagel and, naturally, their Caesar Salad. There's nothing new on the menu — it's all just a repackaging of existing items under a splashy banner.
They also are playing up their menu on social media, asking the popular question themselves in a Reel.
Why it matters: Panera gets cool points for being quick on their feet with jumping on a trend in a simplistic, yet effective way.
Repackaging beloved menu items based on this viral social media trend is a delicious win for them.
While these fan faves have been around for a while as menu staples, Panera repackaged their all-star menu in a funny, on-trend take.
The play is both basic and ingenious. They're targeting a younger audience and the media is gobbling it up with a slew of coverage about their updated menu, too.
Other brands have hopped on social media trends with menu repackages, too: Popeyes' #girldinner menu and McDonald's "Land, Air and Sea" sandwich used similar tactics.
Without having to recreate the wheel, Panera is savvy in staying abreast of what's hot while drawing people back to their brand and garnering media attention.
Get a bit philosophical, like the Romans did, in your own approach to jumping on microtrends. Audiences and media love it, offering a low-lift, high-reward tactic.
Editor's Top Picks:
Fruit of the Loom brought their "fruit guys" out of retirement after a 20-year hiatus. Their newly dubbed "Fruit People" returned with a more diverse look. They're now on TikTok debuting funny tongue-in-cheek skits showcasing their effort to go viral, KTLA reported. "We've recently used legacy brand elements such as our logo in content but reinvented for a modern audience and our followers have loved it – so we can't wait to introduce the 'Fruit People' to a new set of fans," Bryse Yonts, brand communications director for Fruit of the Loom, said, per KTLA. The nearly 200-year-old brand is targeting a new audience while giving older fans a touch of nostalgia.
While Millennials and Gen Z love sporting the over-100-year-old Champion brand, it is losing ground. Champion's sales are plummeting as its core base of American customers are looking to other brands for their growing athleisure needs. It grew in popularity in the 1980s and 1990s because of hip-hop industry artists. Younger audiences made Champion and other throwback active brands somewhat popular again in the mid-2000s but now there's a disconnect. This brand, which allegedly invented the sports bra and hoodie, is up against a bustling "competitive activewear market." They need to adapt to the times and show stakeholders how they're products are still relevant today and not rely on earlier success to stay afloat. Act on what consumer trends are showing and adapt where it matters most.
The news industry has faced challenges with mass layoffs and dips in public trust. AI is a new threat to credibility with embarrassingly worded stories that are laughed at on social media. Publishers want to save money while still producing content, but improperly vetted AI articles can break down public trust even further. "It just takes one unscrupulously published article going viral to raise a lot of scrutiny and concern," Matt MacVey, community and project lead, AI for Local News Initiative at NYC Media Lab, told The Washington Post. News brands have to continue building out better comms around how they will catch AI-related article mistakes. Building back-up trust in stakeholders can be done with effective comms and real follow-through.
Sherri Kolade is a writer at PR Daily. When she is not with her family, she enjoys watching old films, reading and building an authentically curated life. This includes, more than occasionally, finding something deliciously fried. Follow her on LinkedIn. Have a great PR story idea? Email her at sherrik@ragan.com.
COMMENT
Tags: Roman Empire