Pick your brand battle: How to decide which social platforms to use
You can't — and shouldn't — be everywhere.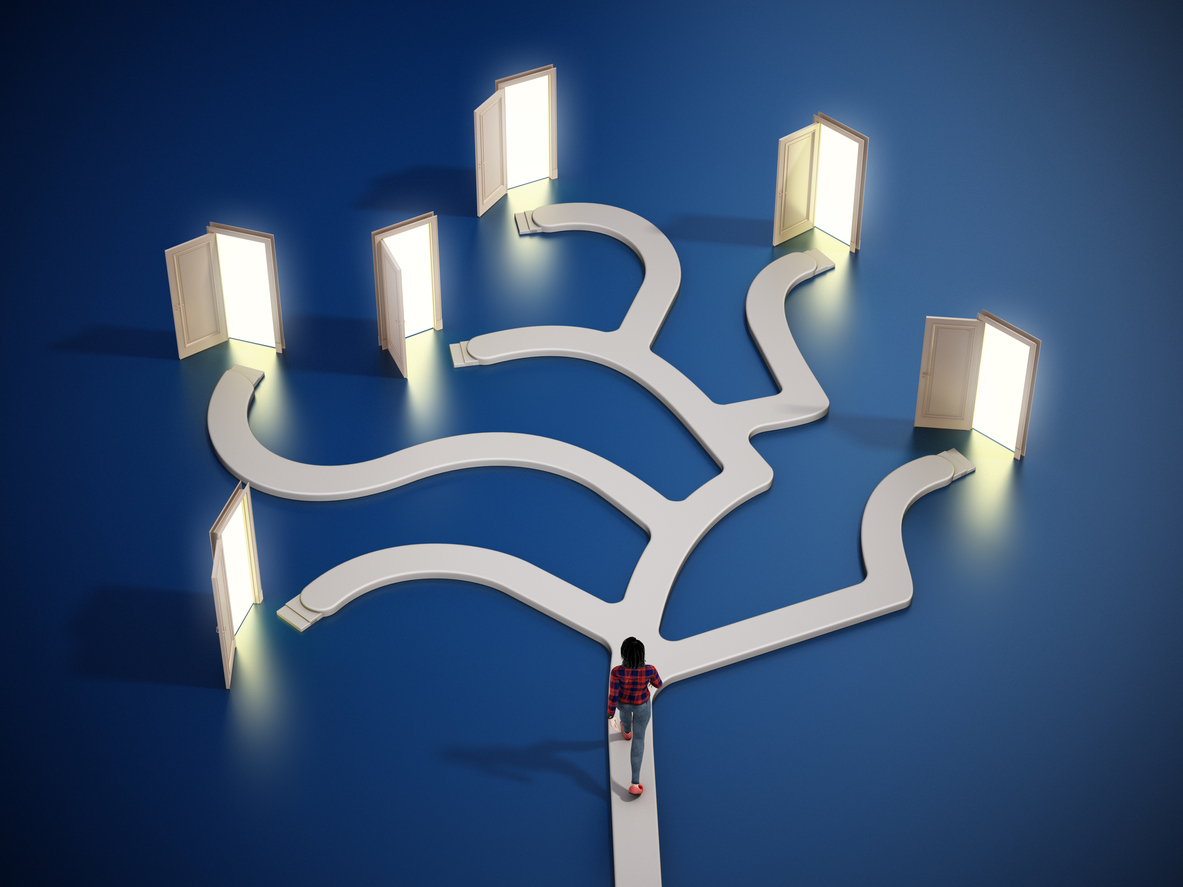 In the past year, a proliferation of new social media platforms have hit the internet, vying for participation as leadership changes, data policy concerns, lawsuits and culture shifts rock long-standing platforms and send users looking for new places to spend their time. 
Many users fear TikTok's data handling practices by parent company ByteDance after dozens of countries, states and cities banned the app on government devices. Facebook's population is aging even as Meta faces legal challenges over its targeting of underage users. And X, formerly Twitter, has gone Musky, driving away many longstanding users. 
Threads has emerged as a favored Twitter-like option alongside options such as Mastodon and BlueSky. Some brands, such as Amazon, Best Buy and Sephora, are even playing more on LinkedIn.  
As a communicator or marketer for a brand, what happens if your users start to filter away over these concerns? We talked with several social media pros about how they choose their social media battlegrounds and suit up to ensure brand safety. 
Choosing and using your social platforms 
Major brands may benefit from large social teams and hefty resources, but most organizations aren't in that position. Small teams will need to ensure they don't bite off more than they can chew. 
"While it sounds great to be on everything, we know sometimes the resources and bandwidth aren't there." said Erin Hodges, senior manager of digital for the San Jose Sharks. "So if you are able to be 'choosey,' stay focused on the goals you are trying to achieve and align the platforms with that." 
It's easy enough to say "go where the audience is," but in practice, determining where they are can be a real challenge. Thus, cultivating an ongoing relationship with your audience is key. 
"Start wherever you feel less friction, then listen to your audience and adjust," said Nicole Tabak, a copywriter and content strategist who crafted social media for brands including Harvard University, Time Magazine's NextAdvisor, the Boston Symphony Orchestra and The Creative Ladder. 
Of course, these decisions may boil down to where the money is. If you're investing in paid social, or if your organization relies on social as a direct revenue source, you may have to select platforms that deliver more easily attributable ROI before prioritizing organic play — and ensure paid and organic are playing well together. "You should also be aligned between organic and paid where applicable," said Hodges. 
These choices will also come down to production capabilities. "If it's lengthy and difficult to create video content, lean into text-based platforms like X or Threads," said Tabak. "If visual content is plentiful and copy feels challenging, jump on video and image-based platforms like Instagram or TikTok." 
"As a social media strategist, you don't want to stretch yourself thin for an already demanding job, and I always tell people that I'd rather be on a handful of platforms and be amazing than be everywhere and mediocre," said Syed Ali, a social media strategist who has worked with B2B tech brands Carbon, Databricks and Informatica. "It's really important to do the homework of looking into your audience personas so that you can build channel-specific strategies while remaining flexible enough to test new and emerging platforms." 
Do I stay or do I go? 
X has grown to be the elephant in the room in terms of brand safety due not only to Elon Musk firing security and moderation teams, but also because of updates to the platform's functionality, payment requirements for new users and i community. 
"I see [X] and TikTok as our most risky platforms," Hodges warned. "The speed of virality of content seems far greater on both than the others and the audiences engage in a way that can be just as harmful as it is helpful. The reality though is every platform has its risks and to always proceed knowing that." 
These experts see less risk in other brands, including TikTok and Instagram, which seem to be more intentional and constant in their growth and evolution.. 
"I still see Snapchat as something to consider or reconsider especially depending on your target audiences," Tabak said, "and as crazy as it sounds, TikTok still has a lot of room to grow and many organizations aren't using all the features and content options, sponsorship and monetization opportunities, and even the TikTok Shop to where I see a lot of growth into 2024." 
Ali has a different take: He cites LinkedIn, Instagram and Discord as the most reliable platforms for most brands to spend their time in at present. "A lot of people underestimate the power of storytelling on LinkedIn, not to mention the ability to tap into the C-suite and amplify your employees' and executives' voices to humanize your brand," he said. "Instagram continues to grow and will always be an outlet for episodic content and flexing your creative muscles; Discord allows your community to have a closer relationship with the brand, all the while initiating conversations amongst customers, partners and other stakeholders that can't happen elsewhere." 
Rising stars 
So what of the text-based, short-form alternatives to which so many former Twitter devotees are fleeing — the Threads, Blueskies and Mastadons of the world? 
"There seems to be a battle royale to see who can scoop up Twitter defectors, but the reality is that there are too many alternatives that all offer roughly the same exact features and haven't been able to separate themselves from the pack," Ali said. 
Tabak said she advises all of her clients to be on Instagram, LinkedIn and, yes, Threads. "I'm already embracing [Threads] as a refreshing haven away from the chaos of the seasoned platforms," she said. But not everyone is so convinced. 
Most seem to agree that the technical capabilities and brand awareness of Meta give it the best shot, but some are put off by how close it is to Instagram and want to keep those communities separate. However, this may attract long-time users whose primary platform is Instagram. 
"I'm not bullish quite yet on Threads," Hodges said. "Our tests haven't indicated that our audience is here to stay on it, but with adjustments on creating a more 'in-Instagram app' experience vs. separate app, there is absolutely potential and something we will continue to monitor and test." 
And the newcomers seem to have fallen by the wayside in terms of buy-in since the rise of Threads. 
Ali has a different perspective: "If I had to place a bet, I'd expect platforms like Reddit and Discord to grow because I'm seeing growth and interest in more community-based social networks for folks rallying behind topics and interests, much like Facebook and LinkedIn groups," he said.  
But, as Hodges discussed, nowhere is perfect. "Every platform carries its own problems and the true risk is in assuming guaranteed success," Tabak agreed. No one can guarantee your brand will go viral. These networks are living and breathing.
Jess Zafarris is a content director, editor, journalist, speaker, social media engagement strategist and creator. Her 13 years of experience in media have included such roles as the Director of Content at Ragan Communications, Audience Engagement Director at Adweek, and Content Strategy Director and Digital Content Director for Writer's Digest and Script Mag. Follow her on Twitter/Threads/IG and Tiktok @jesszafaris  and connect with her on LinkedIn.
COMMENT
One Response to "Pick your brand battle: How to decide which social platforms to use"
Such an insightful and important read! As a writer interested in channel planning, I appreciated the various sources and their opinions. I also like how the piece sights audience needs AND company bandwidth/ capabilities for selecting social channels. It is very important not to overcommit to a social media presence that practitioners cannot maintain. I am very interested to see the future capabilities and usage of Platforms like X, TikTok and Threads. -Alison Reed, Platform Magazine editor/writer