Pink Sauce chaos, all social networks want to be TikTok and more
Plus: Freelancers' biggest concerns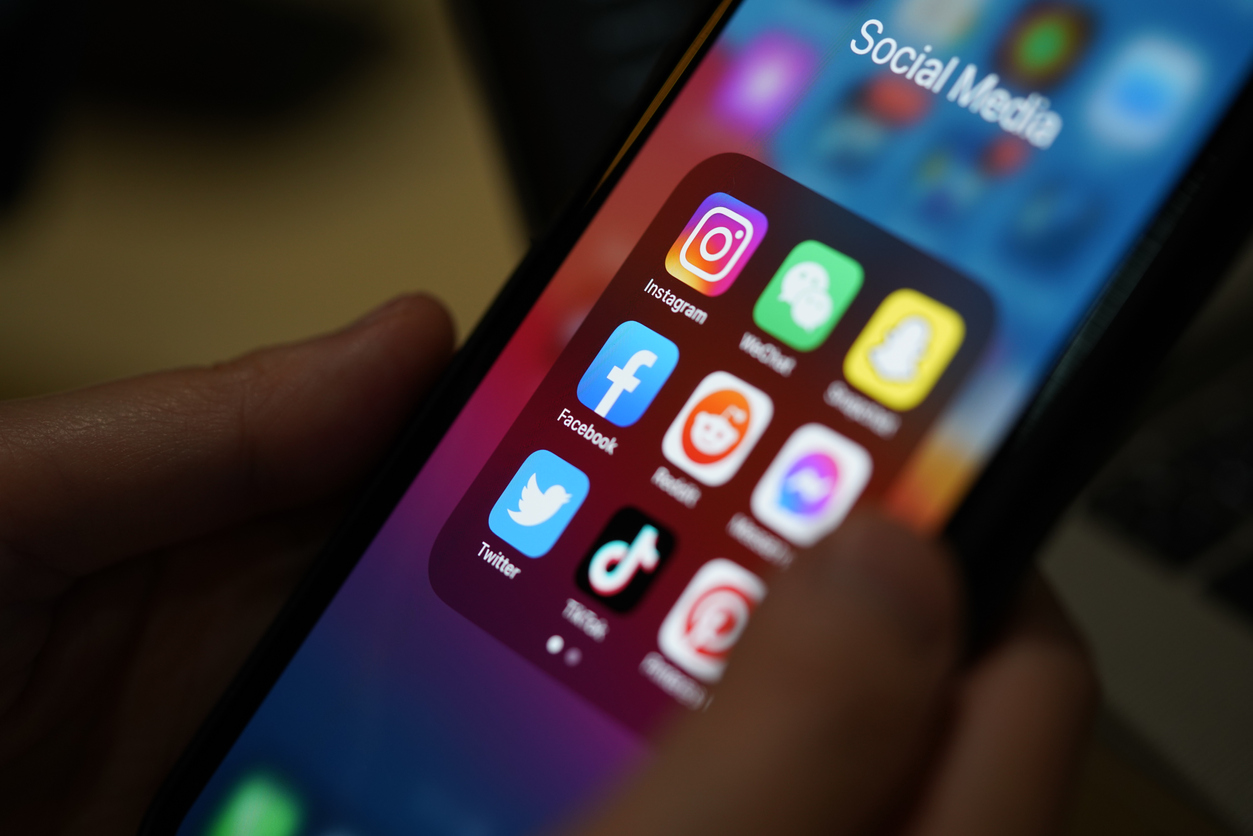 The secret is in the sauce. A TikTok user and Miami-area personal chef who goes by Chef Pii is defending her new Pink Sauce. The $20 condiment, which started trending in June, has drawn some criticism. That's because Chef Pii has kept pretty quiet about what goes into the sauce and how she makes it. 
As TikTok users pointed out, the nutritional label had typos. The sauce also had different hues of pink, and the label did not include the words "keep refrigerated." There have also been issues with the product's packaging, with some bottles exploding during shipping. 
Chef Pii apologized in a video posted on Thursday. She acknowledged the mistakes and admitted that Pink Sauce is a small business that is moving "really, really fast." 
It's common for new brands to have some bumps in the road, or to take off faster than expected. But, as the Pink Sauce trend showed, social media algorithms can make or break you. After selling only 700 bottles of the pink condiment, which supposedly tastes similar to ranch dressing, Chef Pii went viral. She got a lot of attention before she was ready for it. The algorithm giveth, it taketh.
Here are today's other top stories:
Social media makes Gen Z and millennials feel bad about their finances
Feel guilty about buying that new pair of shoes after seeing ad after ad on social media? You're not alone. A new study by Bankrate found that 64% of social media users regret impulse buys. It doesn't end there, though. Nearly half of Gen Z and millennial social media users feel negatively about their finances after seeing others' posts. That's more than any other generation.
Bankrate credit card senior industry analyst Ted Rossman explained:
"Social media distorts reality in the sense that people put their best foot forward and sometimes portray unrealistic versions of themselves. You don't know if someone took on a lot of debt to fund the amazing vacation or the perfectly put together outfit depicted in their photos. This can lead to a 'keeping up with the Joneses' kind of competition among friends and acquaintances."
Money isn't the only thing Gen Z feels poorly about. Seeing other's social media posts leaves 49% of Gen Z feeling negatively about their appearance, the most of any category, as well as their careers, personal relationships and living situations. This aligns with numerous studies that have linked anxiety, depression and low self-esteem to social media.
Why this matters: More than half of the global population spends at least two hours a day on social media. (It's designed to be addictive.) It's not all bad, though. The key is to be intentional, avoid unhealthy accounts, support others and be conscious before sharing what you see online. As PR professionals, it's especially important for us to promote our businesses and clients in a sustainable, healthy way.
MEASURED THOUGHTS
MailChimp released its 2022 Benchmark Report, which is chock full of data from more than 2,000 freelancers and agency pros. The report includes information about cash flow and profits, repeat clients, agency demographics and how people measure their success.
When asked, "What's most important to me?," 34% of respondents said making an impact on the world was their top priority. Agencies who said they participated in social and environmental impact initiatives also reported faster growth and higher earners.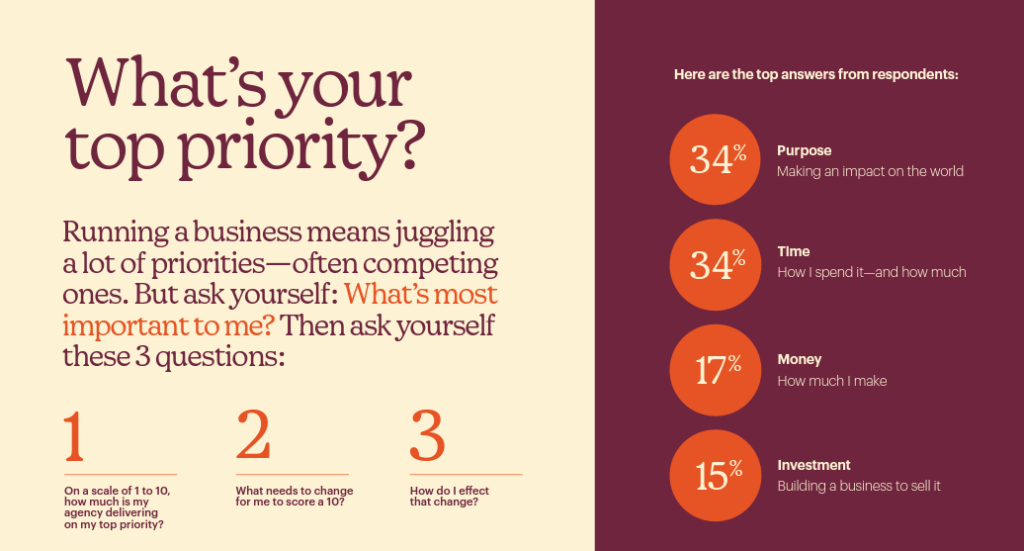 When it comes to new clients, 34% of respondents said they don't have a minimum contract value. Twenty-two percent of clients pay $20,000-$49,000 in the first 12 months, however.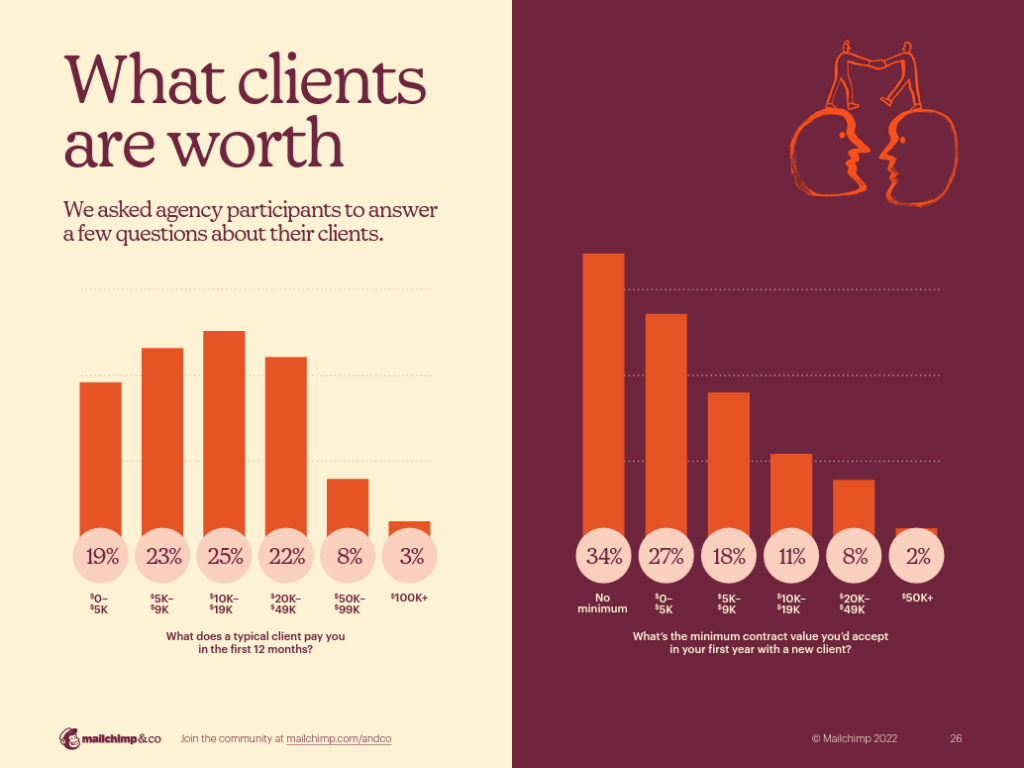 When it comes to challenges, both large and small agencies said they are "too busy working in the business instead of on it." For agencies with under $1 million in revenue, cash flow is a big concern. Sixty-one percent of agencies say one client makes up more than one-fifth of their revenue, up from 46% last year.
Facebook, Instagram and LinkedIn announce new features
Changes. Ch-ch changes. Unsurprisingly, our dear friends Facebook, Instagram and LinkedIn are making some changes. Facebook, which has already seen some things, plans to make users' feeds resemble TikTok. Facebook parent company Meta explained that the main feed will be called "Home" and will be a place for people to "discover new content." A new tab, "Feeds," will exclusively show posts from friends, family, pages, and groups, with the most recent posts at the top. 
TikTok also influenced the latest changes on Instagram. On Thursday, Meta (who also owns Instagram) announced that virtually all video uploads will now become Reels. As explained by Meta:
Since reels offer a more immersive and entertaining way to watch and create videos on Instagram, we're bringing the full-screen experience to your video posts, too. In the coming weeks, new video posts shorter than 15 minutes will be shared as reels. 
Interestingly, LinkedIn is launching a new engagement feature, "Repost." Andrew Hutchinson, a content and social media manager at Social Media Today, said the feature could help draw followers to new job opportunities and trend reports. 
Why this matters: Let's talk LinkedIn. Reposting, like retweeting, might make it easy for others to spread criticism and negativity. And quickly. While reposting seems to stem from the need for more user engagement, it's a feature to approach with caution. 
COMMENT