Politicians on TikTok, a virtual Kmart and a new, ad-free social network
Plus: Universities and colleges command more trust than other institutions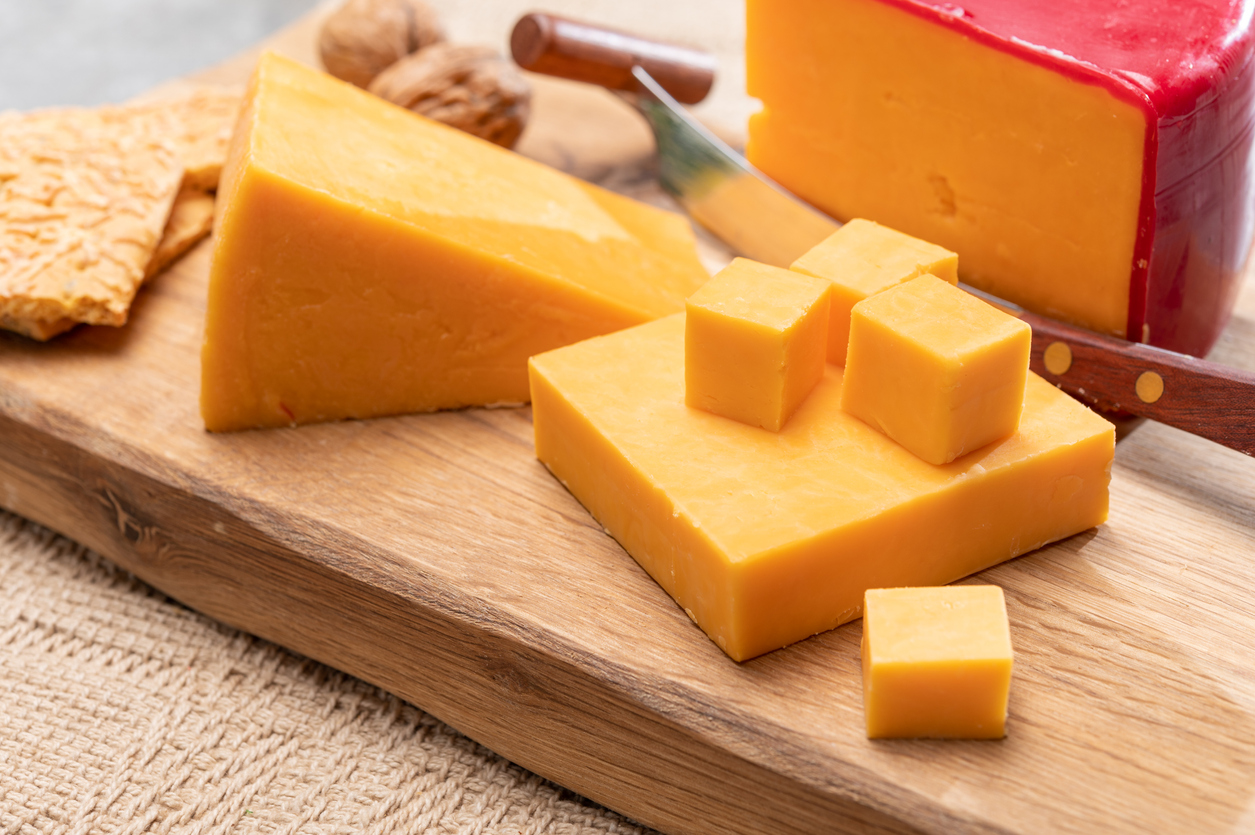 Franklin D. Roosevelt mastered radio. John F. Kennedy had a face made for television. Donald Trump built a campaign on Twitter and now, just a few years later, politicians have flocked to TikTok. Why? Because that's the best way to reach Gen Z. 
Historically, the youngest eligible voters are the least likely to vote. During the 2020 election cycle, only 51.4% of 18- to 24-year-olds came to the polls (that's an 11-point increase from 2016). But with roughly 600 million Gen Z-ers on TikTok, more politicians are using it as a tool to attract young voters' attention. 
Wisconsin Governor Tony Evers appears to know what he's doing. One video about cheese was viewed more than 270,000 times. He's now the platform's most popular Wisconsin elected official.
Evers isn't the most popular Wisconsin candidate on TikTok, however. That honor belongs to Adam Murphy, a former U.S. Senate candidate with nearly 30,000 followers. While some viewers may roll their eyes at the antics, others find joy in politicians' willingness to play along with the trends. The goal isn't to please everyone — it's to encourage Gen Z to care about the future and to vote.
Former Tinder and Facebook employees built an ad-free social network 
A former Facebook engineer and the entrepreneur behind Tinder's "swipe" feature wanted a "less toxic, less problematic" social network. So they built one: Niche. 
The platform, which is still in beta testing, is an ad-free social media platform that lets people form communities around shared interests or topics. Like, say, rock climbing or Beyoncé or people who collect old road signs. What really sets Niche apart from other social networks, though, is that members can own and sell their own content. Christopher Gulczynski, Niche's CEO (and the one who's credited with inventing the Tinder swipe), explained:
"Versions of social media we use today do not value the individual user. As a decentralized, ad-free platform, Niche will not be driven by revenue; instead we will prioritize sharing credible and useful information, connecting people with others who share their interests, and allowing members to profit off the content they create."
Traditionally, social media platforms use your content to sell targeted ads. But on Niche, each "club" has its own unique tokens that accrue real value over time and can be used for commerce, event admission and membership status. They can also be exchanged for real currency.
"All these people are actually part owners of that community, much in the same way that employees of a company might have options or stock," said former "do no evil" Facebook engineer and Niche CTO Zaven Nahapetyan. "The idea is people can then buy and sell on the platform." 
Why this matters: Decentralized ownership completely reinvents social media. Instead of relying on ad dollars, Niche will be capturing some of the value people are producing. That means your networks are now part of your net worth. It's time to start thinking about how you can increase engagement to receive token ownership. 
MEASURED THOUGHTS
A new study from Morning Consult found that people in the United States trust universities more than corporations, media organizations and the government. First-generation students and first-generation graduates were among those with the highest amount of trust in U.S. universities and colleges, with 46% of adults saying trust will play a more important role in the future of a university's reputation.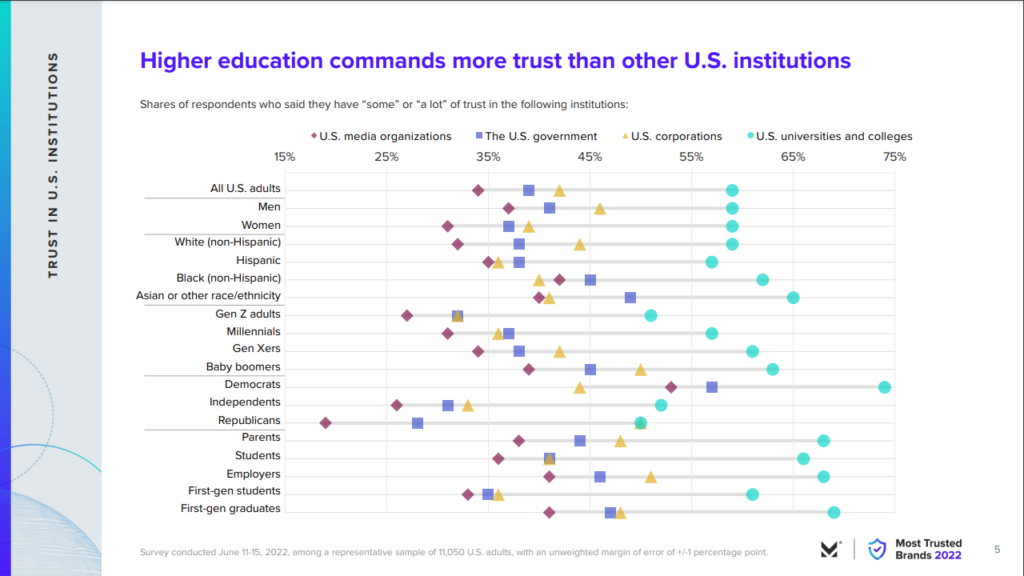 While more adults tend to automatically trust higher education institutions, there are some notable demographic differences. While 55% of baby boomers tend to trust universities, only 41% of adult Gen Z-ers feel the same way. The differences aren't just generational, either. Public trust in universities and colleges is split among political affiliations as well. Only 18% of Democrats distrust higher education institutions, compared to 43% of Republicans and 33% of Independents. Knowing that, American universities and colleges need to put more effort into building trust among certain demographics.
Everyone wants to work at this virtual Kmart
Attention Kmart shoppers! Someone made an incredibly detailed virtual reality recreation of a Kmart store. VCRChat Kmart is a series of worlds in VRChat, a social virtual reality game, that includes a to-scale recreation of a 1992 store. The project was built in 2019, and is a labor of love from a man named Eric, who goes by the username Ericirno. After going viral this week, thousands of people are clamoring to "work" at the store, even though it doesn't pay and there are no benefits. (There is a hiring board, however.) The world includes ambient music and announcements via cassette tapes that were uploaded to archive.org. An article on Vice detailed some users' experiences, with one person saying, "My favorite part about my experience with VRChat Kmart is just being able to interact with the community. People are so awesome and without this awesome community, this whole project wouldn't be possible." 
Why this matters: The VR Kmart is a testament to the love some people have for the all-but-dead brand. But that's the power of nostalgic marketing — it appeals to the sentimental longing we have for the past (a.k.a. our emotions). While established companies can play up their histories in marketing campaigns, newer companies may have to try a different approach. Their focus is building brand loyalty and familiarity.
COMMENT