PR and marketing campaigns seek to honor veterans for Nov. 11 holiday
Brand managers hope to show their gratitude for service members with giveaways and freebies.
Veterans Day, celebrated Nov. 11, offers an opportunity for brand managers to honor the sacrifice and service of the armed forces.
The federal holiday, originally created as Armistice Day to mark the end of World War I, comes with extra significance in 2021 after the U.S. withdrew troops from Afghanistan earlier. And brand managers are hoping to offer substantive shows of support with a variety of campaigns.
Haircut chain Great Clips will offer veterans a free trim either on Nov. 11 or on a future visit to one of their salons. In addition to the company's nine-year tradition of offering a fee cut to service members, Great Clips will also allow non-military patrons to "pay it forward." Those who receive a cut will get a free haircut voucher they can gift to a family member or friend who is a service member as a way of thanking them for their service.
"We're excited to continue an important tradition of showing appreciation to our military service members this Veterans Day," said Steve Hockett, CEO of Great Clips, Inc in a press release shared with PR Daily. "This program is our way of honoring and thanking those who are committed to serving our country, and giving all customers a way to pay it forward to a service member in their own lives."
Home improvement retailer Lowe's is also trying to show veterans some love with its plan to encourage Americans to decorate their front doors with a blue wreath as a sign of their appreciation for those who served.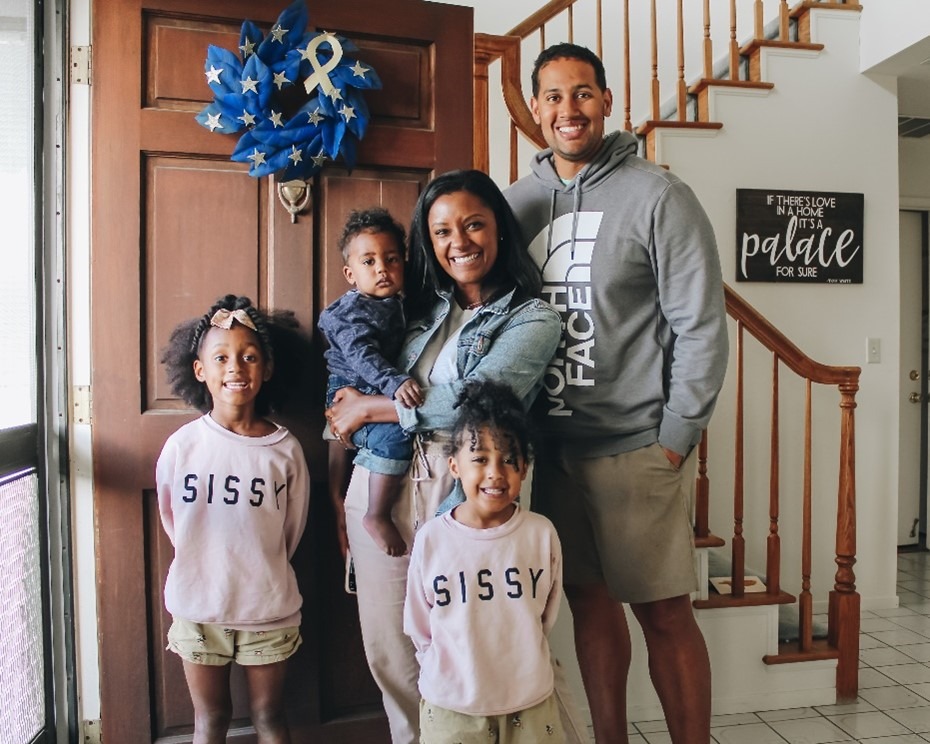 According to color psychology, blue is the color of reflection and serenity—two emotions that veterans and military families embrace on Veterans Day. For military families, who move every three years and eight times more than non-military families on average, the symbolic gesture can go a long way towards feeling welcomed to a new neighborhood or even back home from deployment abroad.
Other brands are launching limited-edition merch. Yeti released patriotic tumblers and will donate a portion of its proceeds to Folds of Honor, an organization that helps families of fallen or disabled service members afford education expenses, from kindergarten through college.
Considerations for 2021
Despite bipartisan support for service members in a country that is increasingly divided, there are unique considerations for your 2021 Veterans Day celebrations as a brand manager.
First and foremost: Make sure that remarks are previewed and that speeches to mark the holiday are limited to thanking veterans for their service. A recent school assembly for Veterans Day in Utah went awry when the speaker—a veteran who had participated for many years in similar events—went off script to embrace COVID-19 conspiracies and the dangers of socialism.
The incident is a reminder that it's important to train and brief spokespersons, or anyone who will present a public face for your event. Even if they have long been a partner with your organization, recent events might have shifted their personal beliefs and normal guardrails on appropriate speech have been eroded.
Another warning for communicators is to set aside the blatant marketing and promotional messages for this holiday.
It's easy to spot inauthenticity, so make sure you're thanking veterans, not promoting your brand. If you offer discounts for military members, clearly note that since service members may not be aware of them. You might also want to consider working with or donating to nonprofits such as the Wounded Warrior Project or Transgender American Veterans Association to provide support to the veteran community. And spend some time thinking about ways your company can provide support for service members year-round, not just on Veterans Day.

Although civilian marketers will never fully understand what it's like to serve in the military, we can commit to investing the time and resources necessary to produce campaigns that truly honor our veterans' sacrifice and courage.
Marking Veterans Day in your organization
While efforts to tout brand promotions are all well and good, there are other ways to offer a meaningful message to veterans in your organization. Even if you don't plan to close your office for the day, consider thinking about how you can create programming to mark the holiday.
Military.com offers a series of ideas on how to express appreciation for Veterans on Memorial Day:
Show up. Is there a local event happening in your community to honor veterans? How can your organization participate? Make sure to be additive in thinking about how you can support the work of those already invested in the program.
There are lots of organizations that are looking to help veterans address a variety of issues, from finding post-service employment to building special homes for veterans who were disabled from wounds suffered during their service.
Ask veterans about their service. Does your organization employ veterans? A campaign to share those stories could be meaningful for your whole workforce.
Write a card. Your organization could do a letter writing campaign to send messages to veterans thanking them for their service. Military.com suggests looking up the nearest military installation or working with a local VA hospital.
How are you marking Veterans Day, PR Daily readers?
COMMENT
2 Responses to "PR and marketing campaigns seek to honor veterans for Nov. 11 holiday"
We have created Veterans Day Appreciation Meals for JROTC students and Veterans in local South Central Texas, OK and AR markets for McDonald's.

Every year we pair Veterans and students for a meal where they connect either via Zoom or in-person to enjoy conversations around their passions on Veterans Day. This year, we had Chief Happiness Officer Ronald McDonald drop in on the virtual event to deliver words of inspiration and thanks from local McDonald's owner/operators.

The students and vets equally enjoy the yearly event, and the initiative is now considered to be a legacy program in its respective markets.

We have adorable photos if you are interested!
Ted Kitterman

says:

Thanks for sharing, Julie!