PR Daily Awards: Picture book earns more than 67M press impressions
Klick Health is helping parents, educators, and healthcare providers with early diagnosis of color vision deficiency in children via a fun, free storybook.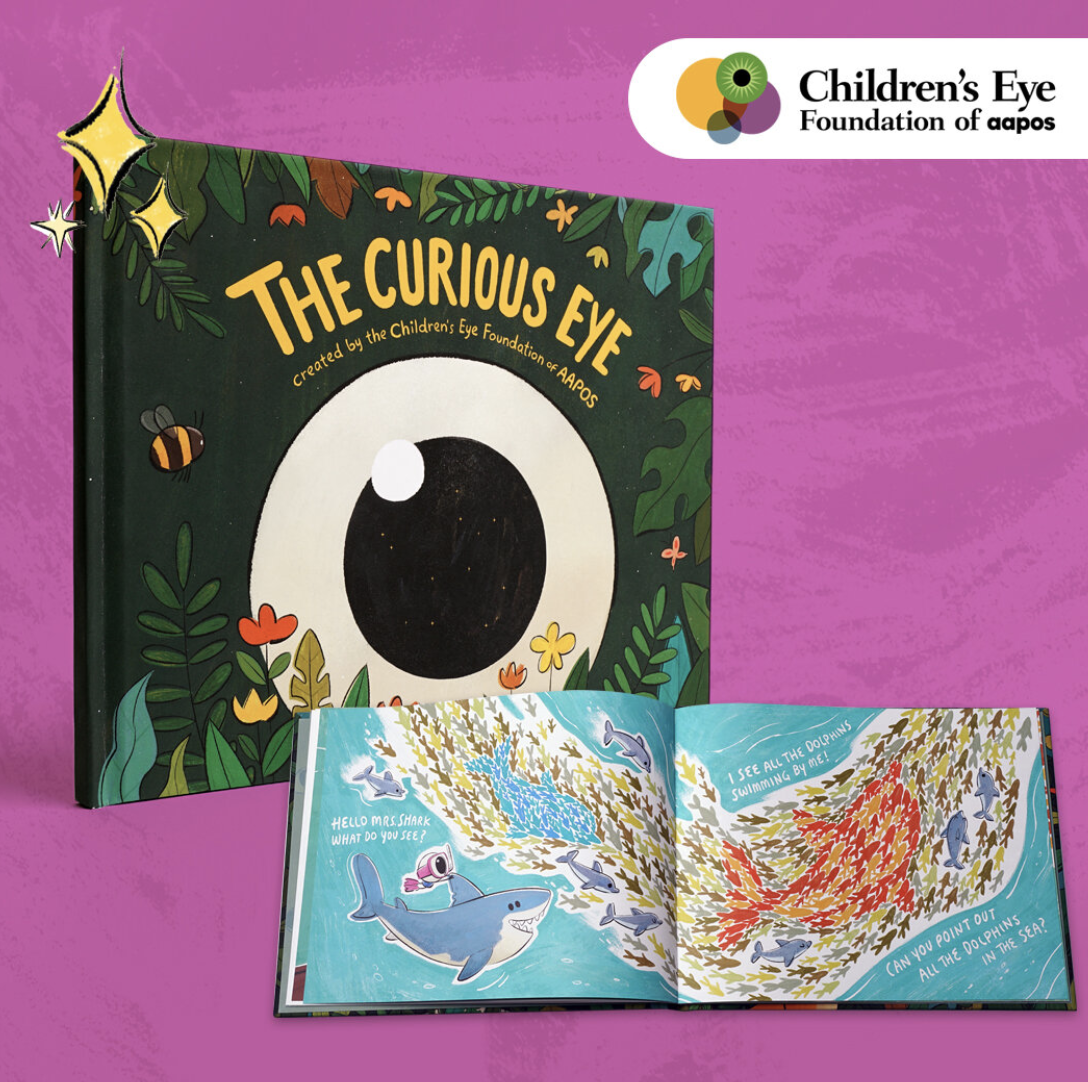 Early diagnosis of Color Vision Deficiency (CVD) is crucial since color is widely used as a learning and development tool. Color blindness, a highly undiagnosed, genetic condition, affects 1 in 12 males and 1 in 200 females, globally. People with CVD can see color, but they can't distinguish between shades.
Klick Health teamed up with the Children's Eye Foundation (CEF) of AAPOS to get kids on board for early screenings. They created "The Curious Eye"— a free, downloadable storybook that helps with early diagnosis and offers resources for support. The book is available at thecuriouseye.org.
"The Curious Eye" drew inspiration from the standardized color test. Rather than using multicolored dots shaped as numbers, a spectrum of colored dots form cute creatures. Kids are asked to distinguish one color from another to identify images of birds, insects, and other animals. An answer key assists adults in determining if a consultation is necessary. The book offers direct links to CEF's ophthalmologist referral service.
The book's launch was planned to coincide with National Institute of Health's (NIH) Healthy Vision Month in May. Press coverage appeared in The Wall Street Journal, Medscape, Global News TV in Toronto, The Daily Mail in the UK, Verywell Family and various trade publications.
Klick's team leveraged the book's appeal as an interactive CVD storybook, built on CEF's leadership, and tapped the reach of the book's creators. The campaign led to a 13,944% boost in interactions across CEF's social channels and an 1,065% uptick in website visitors. The marketing agency's campaign earned more than 67 million press impressions globally.
Hundreds of hardcopies of the book were distributed to pediatric ophthalmologists nationwide. A literary agent is working to get the book on store shelves worldwide. Requests for multilingual translations poured in from countries around the globe.
For Klick's achievements, it was named a winner in the Specialty Campaign category of PR Daily's Social Media & Digital Awards.
Credit goes to the Klick Health team: Sheryl Steinberg, Anne Vranic, Marisa Mcwilliams, Rich Levy, Michael Bonilla, Kate Maldjian, Kristine Brown, Laura Denham, Hollie Phipps, Kelly Gray, Chris Newcomb and Gavin Buckland. Kudos also go to illustrator Ruby Wang.
COMMENT