PR Daily Awards: Trevor Project partners with Lil Nas X for LGBTQ suicide prevention
Naming the singer "Suicide Prevention Advocate of the Year" propelled media coverage to the heights, making The Trevor Project a winner in the Brand Awareness category of PR Daily's Social Media & Digital Awards.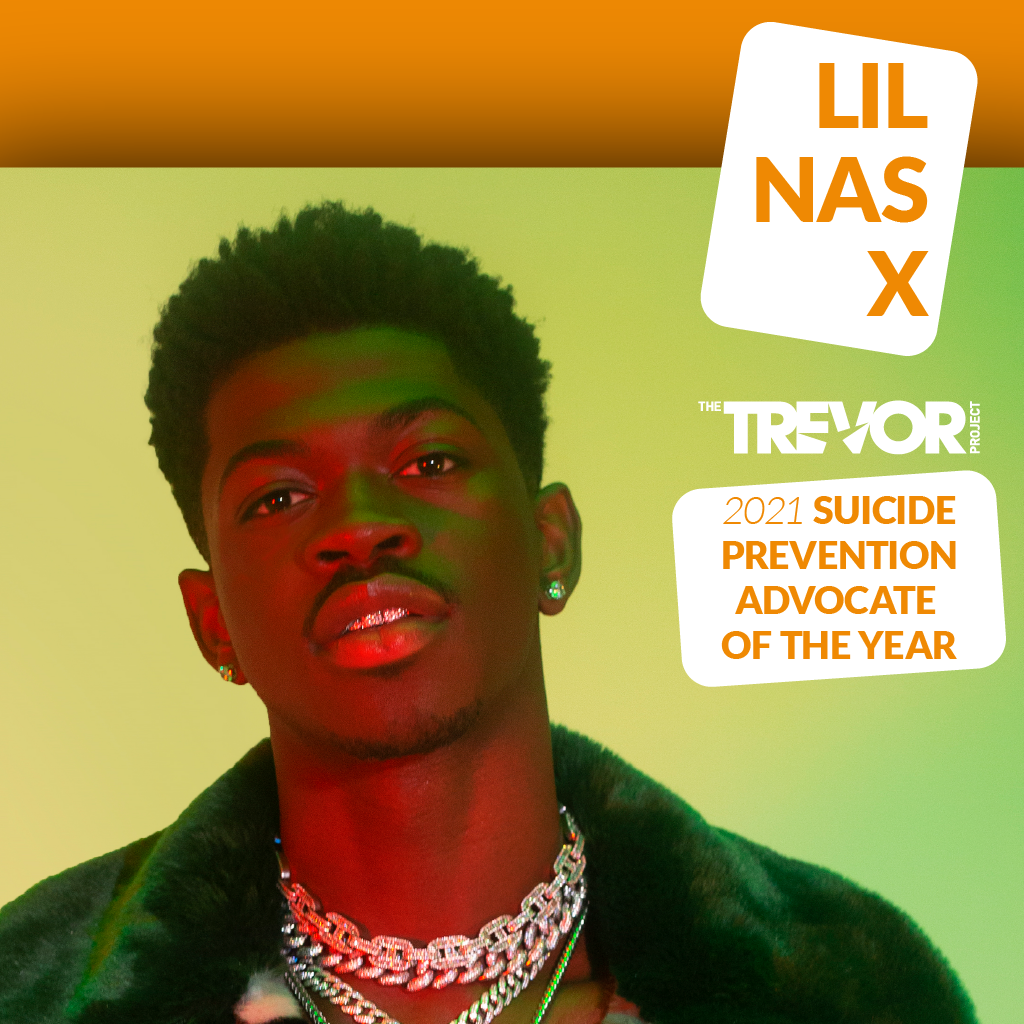 According to research by The Trevor Project, 42% of LGBTQ youth — 1.8 million people — seriously consider suicide each year in the United States. The Trevor Project's research also shows that celebrities who identify as LGBTQ have a positive influence on LGBTQ youth, with 80% saying these celebrities affected how they feel about being LGBTQ.
With this in mind, The Trevor Project selected singer Lil Nas X, an openly out celebrity with 19.8 million followers on Instagram and Twitter, as the inaugural honoree of its new "Suicide Prevention Advocate of the Year" award—a celebrity who could speak out during National Suicide Prevention Awareness Month in September 2021 to LGBTQ youth about the challenges they shared.
The Trevor Project's communications team compiled a list of more than 250 media targets at more than 100 outlets across music and entertainment, mainstream news and culture, health and wellness, LGBTQ coverage, and more, hoping to ensure the highest amount of media coverage.
The Trevor Project also echoed the announcement on Twitter, Instagram, Facebook and LinkedIn, all while working with Lil Nas X's team to draft commentary about the meaning of the award to the singer.
The Trevor Project strategized with Lil Nas X's PR team to coordinate the timing for the award with the rollout campaign for the singer's album, set for release on Sept. 17. In addition, the Trevor Project's marketing team created original visual graphics to promote the award across social media, email campaigns, website banners and more using exclusive imagery provided by Lil Nas X's team.
The award announcement ran from Aug. 31–Sept. 1, 2021. During that time, The Trevor Project's pitching efforts produced more than 35 pieces of unique coverage, including stories in the Associated Press, BET, Forbes, Gay Times and more. The campaign reached more 185.5 million unique monthly visitors in top tier publications like ABC News, Bloomberg, U.S. News & World Report, The Washington Post and more.
In total, The Trevor Project generated more than 570 million media impressions, with an estimated publicity value of over $523,000. On social media The Trevor Project team earned more than 2.97 million social impressions, 71,000 engagements, and over 7,000 clicks to The Trevor Project website. The Trevor Project also acquired more than 3,000 new followers across Twitter, Facebook, Instagram and LinkedIn.
Congratulations to the team of Sam Gold, Marissa Cohnen, Kevin Wong, Amit Paley and Josh Weaver.
COMMENT