Q&A with Logitech's Adu Adu: Stand out by standing up in social media
Want to accelerate your social media success? Dig into these insights courtesy of Adu Adu, Logitech's global head of social media who encourages you to embrace your creative self no matter your role.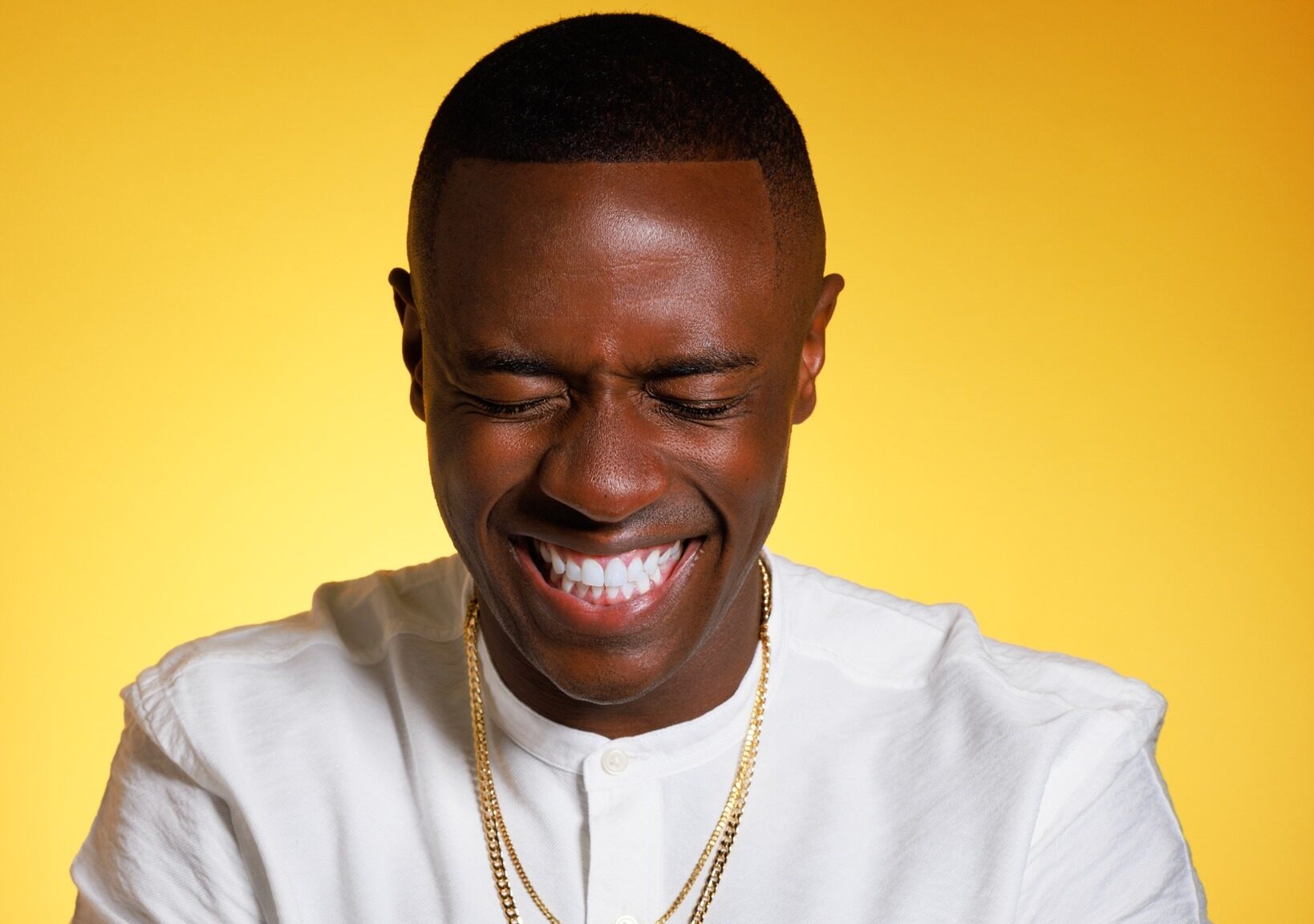 Adu Adu is the global head of social media for Logitech, and before that led social efforts at Google. He also led social media at George Lucas' THX, where he worked on campaigns for Creed, A Star Is Born, Jurassic World and other blockbusters.
He's also author of "Don't Insert Title Here: The Guide towards Creative Freedom and Success," as well as "Work in Progress: To Be Grown, Black & Creative." And his podcast "A Dose of Black Joy & Caffeine" is not to be missed. In its sixth season with over 100 episodes, it's the #1 podcast for Black creative, marketing and tech pros.
Ahead of his "What's Next in the Age of TikTok" session at PR Daily's Sept. 20 Social Media Strategies Virtual Conference, we discussed everything from his surprise appearance on "The Weakest Link" to his advice for getting More out of podcasting, TikTok and even ChatGPT. You'll be surprised by what you find here—including his take on the value of a good digital detox:
Random not-so-random question. IPO or IPA—what process makes your private business public?
Such a fun fact! I can't believe you pulled that from "The Weakest Link." I was recently a contestant on the show and what's so interesting about the process is that Twitter landed me on the show by watching the series during Covid and tweeting my love of the show and noting that I would win if I went on. It caught the eyes of NBC casting executives, so I think it's safe to say most things I do or know are inspired or I had assistance from the internet.
What led you to launch your podcast—and how's it going?
During Covid and 2020. I had a birds-eye view on so many DEI leaders who were doing several interviews from various marketing, PR and tech publications around the murder of George Floyd and social justice within the workplace. I think that no matter the situation, it's always important to put people first. With that being said, it often felt that many Black professionals were dehumanized through these interviews from the media diving into very deep conversations about diversity which for anyone Black is something you live with day in and day out.
So with the "A Dose of Black Joy and Caffeine" podcast, I wanted to create a space built from joy and not trauma which expresses the full African diaspora and Black executives, business leaders and creatives making their footprint in the marketing, PR, tech and creative industry.
Your advice for someone who's still debating launching a podcast?
My advice to anyone thinking about starting a podcast is that it's tough and a lot of work. As the host and executive producer of my own podcast, I'm pretty close to all the moving parts because I'm very sensitive about making sure the episodes are of the highest quality and the guests that come on feel safe and celebrated. If you're thinking about starting a podcast, understand that it's a marathon and not a sprint. If you listen to our first episode versus our latest episode, you'll notice a difference in the approach, narrative, tone and . . . hell. we even have a theme song now! So I'd say to start off with a production quality that you can maintain and meaningful conversations.
What career moment are you most proud of, and what lesson might it hold for others?
I was recently acknowledged as a 2023 ADCOLOR Conference and Awards nominee for the ADCOLOR Influencer Award! I'm excited about this acknowledgement and it's a big one for me, as someone who was often told that being a creator outside of work while also working in the social media space are two roles that couldn't coexist. It's nice to know that I'm still able to focus on producing and working on dynamic content opportunities for brands while still publishing and producing meaningful content for my community.
As a content strategist and creator—how are you using generative AI? What do you say to creatives who see it as a threat?
It's all about efficiency! I appreciate generative AI and ChatGPT from drafting, editing and producing copy. Most recently, one of my favorite bespoke tools on LinkedIn is the new AI generator that produces post copy for you and actually does an amazing job at crafting very well thought-out posts.
Content creators know how long it can take to go through copy approvals. The good news is that AI can be helpful with saving time. But by no means does this remove the human element—including having the necessary components for your copy to be approved (at your organization), as well as the elements that will make your copy truly insightful and thoughtful.
How about Threads—is this something you're excited about? What's your take on the rapid decline Threads is seeing in engagement after its initial launch? 
We're in a new era of social media and Threads is the perfect example of that! I can speak about this specifically from a community management perspective, in which brands on the platform feel less edited and a bit more authentic. Also, it feels as if it's the proper protocol and the "Are we or are we not doing this"" question was thrown out the door for many brands that jumped on the platform based on the rollout, launch, sign-up and sentiment for Meta.
As with any amazing trend, product or emerging platform, we live in a hot today not tomorrow time. So a decline is expected, but I think Threads has a bright future ahead.
What's next—what social channels are you checking out and experimenting with?
SPILL! I've recently had the opportunity to interview the co-founder of SPILL on my podcast. Alphonzo "Phonz" Terrell is an X-Twitter employee who ran social at Twitter. The platform is essentially what the Black community would say "For Us By Us." But what's the most impressive about SPILL is how "Black Twitter" now has its own dedicated and safe space to respond and chat among various other communities about topics, events and issues rooted in culture.
What's your advice to social media pros for experimenting with any new channel?
Jump in! You have nothing to lose, except for being late to the party—and we know that's never fun.
What's your #1 surprising secret of success as a social media exec?
Surprisingly, I would say knowing when I need to take a digital detox. I'm extreme and can be analog, which keeps me balanced in my profession viewing social media simply as a brand-building business and an opportunity to cultivate community online. After 9-5, I'm often working out by listening to music, catching up with family, riding my bike, identifying what my next vacation will be or reading a great book.
Speaking of great books, "For The Culture" by Dr. Marcus Collins and "The Urgent Life" by Bozoma Saint John are two must reads before the end of the year.
But back to the question, I would say practice logging off! It's a must in order to view the platforms, content and creators with fresh eyes.
Join Adu Adu and moderator Brian Pittman at PR Daily's Sept. 20 Social Media Strategies Virtual Conference. He'll speak alongside social media pros from Wendy's, Lockheed Martin, Allure, AARP, Edelman and more.
COMMENT